Welcome to my Traffic Underdog review. Today we're going to be taking a look at the latest offering from Robin Palmer who I have had the chance to review a couple of times before with products like Gateway and Igniter, both of which failed to live up to the hype on the sales page.
The other thing that became clear was the fact that Robin Palmer doesn't mind conning you, by that I mean he advertised a 30 day money back guarantee on the upsells pages and then when you went to buy it the checkout small print stated that the sale is final and there are no refunds!
It'll be interesting to see if he is still carrying on that underhand practice, hopefully he's come to his senses and won't do that again, but don't worry I'll let you know either way.
This has been out a few days now and having had a quick look at the other reviews that just repeat the sales page it would look like that this is a great product.
But looks can be deceiving. This review will be based strictly on facts and if it is indeed a great product then I'll know, but also if it carries on in the same vein as his previous products and isn't worth your time or money then I'll let you know that as well.
Before we start I just want to thank Robin Palmer for giving me review access, I say that because someone called Robin Palmer left a comment suggesting I should get the product and not do blind reviews after letting people know that it was a pretty poor product.
Sorry Robin, but if this one is the same as those other two then I'm going to come to the same conclusion.
NAME: Traffic Underdog
OWNER: Robin Palmer
PRICE: $9.23
WEBSITE: https://trafficunderdog.com/

What Is Traffic Underdog About?
Rather than just repeat what the sales page says this is I think it's better for you if I take a quick look inside Traffic Underdog because you only really get the truth once you've bought the product.
Basically this is a list of 10 "hacks" as he calls them, that are designed to get traffic as fast as possible. He even goes as far as saying within 50 minutes which if you're not paying for traffic is quite impressive if it works.
The "hacks" are:
Template hack
Question hack
Live hack
Party hack
Bird hack
1 Page hack
Guru hack
Sniper hack
Classified hack
Interceptor hack
Let's just see what the first one is all about.
Watching The Template hack was quite possibly the worst experience of my life! OK, not the worst, but after watching it and it's only 11 minutes long, my head hurt.
He was bouncing all over the place and not making a lot of sense at all. From what I could understand this method is about using a template that you can download.
That template is used in conjunction with posting on a Facebook group. If people reply to that posting you'll send a series of messages with a link to a product or this actual product which you are guaranteed to get approval for.
I'm sure you're going to need to go over it a few more times to fully understand what's required, but that gives you some idea, I only hope the rest aren't as jumbled as this one.
If we've got time I will take a look at some of the others a bit later, but for now that's Traffic Underdog in a nutshell.
Traffic Underdog Sales Page
So now we know what Traffic Underdog is about let's take a quick look at what sort of claims are being made on the sales page.
Don't you just love headlines like that. Someone that has never even touched affiliate marketing before will be turned into "profit magnets" in just 50 minutes.
Yeah righto!
I don't know if these people believe what they put in these sorts of headlines or not, but they obviously think that people are stupid.
Robin Palmer says in the sales video that for the price of $7 you're going to get $4,000 worth of stuff. In who's world?
Let's take that first claim about this being a brand new set of traffic hacks. Firstly if you are new then every method is going to be new to you.
Looking at hack #5 for example, the bird hack. Have you heard of this brand new platform called Twitter? apparently it's going to be the next big thing lol.
You have to find the big players in your niche and then ……. wait for it ……… follow their followers. Sharp intake of air!
That's the oldest trick in the book and one that takes a long time and isn't that successful.
So, basically everything in that image isn't true.
They reckon you'e going to make money with this in 3 simple steps, i wonder where we've heard that before? (Hint: almost every other MMO product)
Step 1 – Unlock Traffic underdog
Step 2 – Plug in the system …….( what system?????)
Step 3 – Earn $100+ per day
What a load of BS.
What Did I Like?
I'm really struggling to find anything I like about this, the money back guarantee I suppose.
Easy to navigate members area
What I Didn't like
There is nothing new in here
Old methods like using Quora
Very Jumbled videos
Very unrealistic sales page
Inside Traffic Underdog
Before we get into the members area I want to elaborate a bit more on what I touched on earlier. If, or when you buy this you're going to see some upsells before you get access to your purchase.
It's these upsells that can cause big trouble, mainly monetary trouble. As we've already established Robin Palmer does have a history of leaving off any guarantee on the upsells and with 5 upsells to contend with you run the risk of losing a lot of money.
Take a look at Mathews comment here to see how much money he lost. My advice is to give them a miss and hopefully that won't happen to you.
When you do eventually get to the members area you'll see this dashboard:
The one good thing about this is the members area. It is easy to navigate around unlike a review I did yesterday where the members area was terrible.
The Oto's
Right, let's quickly go over what the upsells are, how much they cost and if there are any discount available for you.
OTO #1 – Private Label Rights to Traffic Underdog – $97 with a downsell to $47
OTO #2 – Reseller rights – $47 with a downsell to $27
OTO #3 – Hall of fame – $47 with a downsell to $27
OTO #4 – Unlimited traffic – $67 with a downsell to $37
OTO #5 – Traffic acceleration bundle – $37 with a downsell to $17
I've just had a look at the sales pages for each upsells and sure enough even though there is a 30 day money back guarantee on each page when you checkout it says NO REFUNDS!
I think that's absolutely terrible, why would he want to do that to his customers?
Final Thoughts
Despicable, no not Gru, Robin Palmer. The underhand tactics that he uses tells you a lot about the sort of bloke he his and I wouldn't trust him as far as I could throw him.
The thing is if he can sink that low how can you trust anything that's said on the sales page or even inside the training. The simple answer is you can't.
As far as the product is concerned the methods in there are not anything new, in fact you can find all these methods for free on YouTube, but he makes a complete balls up of trying to explain stuff.
He jumps around each method like a demented kangaroo and ends ups confusing the hell out of what should be simple instructions.
I know the price of this isn't the biggest amount of money in the world, but it's only that low to get you in, it's the upsells where he makes his money, you know the upsells that don't have any refunds.
This is strike 3 for robin Palmer I'm afraid and I won't be approving it.
What Now?
As someone new you'll be wasting your time trying to implement these methods and when it comes to training it really does need to structured in such a way that it makes learning it easy, not a chore that gives you a headache.
Wealthy Affiliate continues to attract students for that very reason, it's tried, it's trusted and it is delivered in a way that you don't have to pick it apart in order to understand what is being taught.
If you are new then you are going to have questions, but not as a result of the training. The huge community helps you out as well.
If you want to have the chance to make money without being ripped off then Wealthy Affiliate are actually offering free membership at the moment where they give you a free website so you can follow along the free training on getting started in affiliate marketing.
It'll give you a good idea of what to expect without any of the financial commitment. Give it a go and see if it's for you.
Simply click the banner below, no credit card needed, just a name and email address and you're good to go.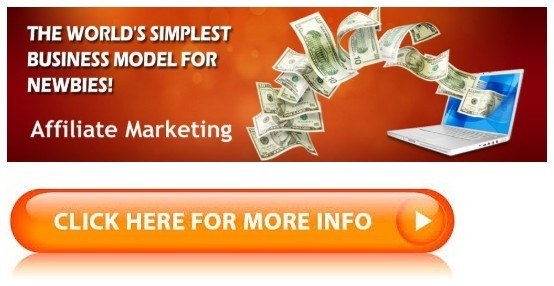 I'll meet you on the inside and be there to help you every step of the way so you won't be left on your own. You'll even meet the owners who will stop by to welcome you 🙂