Welcome to my Igniter review by Robin Palmer. Today we're going to be looking at the latest product from Robin Palmer who I've had the chance to review once before.
That was a pretty poor product and I let my readers know that unfortunately Robin Palmer took offence at me letting people know and left me a comment suggesting I should actually get the product and not do blind reviews which is strange when he gave me JV access 🙂
Luckily he's given me access to this product as well so I can give you guys another honest review and I make no apology to Robin if this one follows the other one and isn't what I consider a worthwhile investment of your money.
But, on the other hand I'll happily recommend this to you if it warrants it and to find that out I'll be taking an in depth look at this product, the pros and cons and who would benefit the most from it.
I'll also compare the sales page to the actual product to see how the claims on there compare to it. The other thing we'll look at is the upsells to see what they are, how much they cost and if there are any discounts you can get.
Ultimately we'll round things off with our final thoughts about whether this product is one that is worth your money or a complete lemon that you should stay away from.
So, without further ado, let's get this show on the road…
NAME: Igniter
OWNER: Robin Palmer
PRICE: $9.97
WEBSITE: https://igniternow.com/live
Igniter Review – What's It About?
Before we look at the claims on the sales page I think we should go over what this method is all about, I'm sure you guys want to know as much as I do.
The best way I know to find out the truth behind what this is about is to go straight to the overview video in the members area.
This is a 2 part product that is divided into 2 sections, one contains a done for you product and takes a day to set up and the other that is setting up your own product that takes 7 – 14 days.
Having just gone over the DFY setup I can honestly say I'm totally confused. It contains 4 videos about setting up the page builder which is free, how to generate traffic which really lost me, setting a pay button with the page builder and where to place your links.
He talks about charging customers $10 per month for access and at this point I have no idea what that $10 is for. He is really struggling to explain himself in a way that makes it easy to understand, he seems to be leaving big chunks of information out and just expecting you to know what he's talking about.
Below the videos are some links, the first one is access to the free page builder. Is that the done for you product? Or just something you're going to be using?
Then you have access to the DFY sales page which says "Thank you! Before you download your bonuses please watch my short video below"
That slideshow video talks about a special training that shows you how to make $7k with affiliate marketing. Is that the DFY product?
He then talks about getting access to all his past, present and future bonuses. Is that the DFY product?
Further down that page is a testimonial video about Robin Palmer and some social testimonials for Robin Palmer, but this is meant to be a done for you page for YOU not Robin Palmer?
Ah, part 3, this says access your DFY product, great finally. The DFY product seems to be a Google docs that says "Product Of The Day Go Here"
When you click 'go here' you get taken to a sales page for Igniter that has, yep you guessed it, Robin Palmer all over it???
I don't think there's ever been a product that I've reviewed where I have been so lost as to what on earth is going on. And this is only the first part!!!
The 2nd part covers how to put together your own product and the 7 videos are a bit more coherent, but still make for a confusing experience.
Igniter Sales page
Right, I think it's time to see what sort of claims are being made on the sales page. This will be the first time I've seen it so it's going to be interesting to find out how they are going to spin this.
Having been through the entire course I have absolutely no idea what this 2 step formula even is. And that's what I mean about he needs to do a better job at explaining things.
They tell you that you'll make money right out f the gate then tell you as soon as next week? This isn't a 10% newbie friendly method let alone 100%.
I have no idea what inside this product would allow anyone to 2x – 10x their profit and I couldn't find anything inside that came close to showing how to bank $100 a day starting form zero.
Normally when a sales page refuses to tell you what the method is I can usually tell you because I find out inside the members area, but as I've said I really struggled to know what this was about.
The sales page seems to be as confused as the product itself lol.
The Good Bits
30 day money back guarantee
Some good resources
I really couldn't find anything else
The Bad Bits
Totally confusing training
Disjointed
Did I say how confusing it was
Who is Igniter For?
Someone with the patience of a saint lol. I'm sorry, but first you'd need to be able to decipher what it is he's trying to teach you, but because I couldn't really find that out I honestly can't say who this would benefit.
Igniter Members Area
Before we get into the members area I just want to give you a heads up about the upsells. Vendors will sometimes try and pull a fast one by leaving any guarantee off the upsells, in fact Robin Palmer did just that with one of his products called Gateway.
The thing is not everyone will realise there isn't a guarantee on the upsells especially as the front end has one and that is why Matthew lost $600! You can read his comments here.
Don't let that happen to you, skip past the upsells that you're going to see as soon as you buy this, you can access them inside the members area anyway so you don't need to think you'll miss out if you don't buy them straight away.
They'd like you to think that, but it won't happen.
Back to the members area:
I'd like to say the members area is easy to navigate and it probably is the least confusing part of this product, however all the links below the videos only add to the confusion. You're not really sure what to click on or what to do with them.
The 7 videos in the 2nd section are:
Structuring your product and coming up with ideas
Creating the main training
Creating the upsells
Welcome video and Overview video
Easy 3 step simple sales letter formula
Build your site for free
How & where to generate free traffic
Just so you get some idea I just want to pick up on the how to generate free traffic video because it's probably not what it sounds.
You're going to be getting traffic to your product by way of affiliates, but as we know you're not just going to throw together a product and expect hordes of affiliates to be knocking your door down wanting to promote it.
The Oto's
Let's quickly go over the what the upsells are, how much they are going to cost you and if you can save some money by way of any discounts.
OTO #1 – Igniter Advanced – $17 with a downsell to $9.97
OTO #2 – Beast Mode – $37 with a downsell to $17
OTO #3 – Reseller Rights – $67 with a downsell to $37
To get those discounts all you need to do is click "No Thanks" at the bottom of each page.
It looks like Robin Palmer is up to his old tricks with the guarantee. The upsell sales pages clearly state that they have a 30 day money back guarantee, but when you go to checkout and look at the terms and conditions you'll see this:
So this does have a 30 day money back guarantee, but you must accept refunds are only available for the front end and NOT the oto's.
It would seem as confusing as the product itself. Please don't get caught out by this shameless tactic.
Final Thoughts
What a total waste of time, it's a total shambles. If I could give Robin Palmer one bit of advice it would be to hire someone who knows how to explain things to people in such a way that it eliminates this level of confusion.
What's the point of knowing what you want your students to do when you can't communicate that to them, you can have the best product in the world, but if people can't understand it then it's useless.
As a product that is meant for newbies I can only guess to what they will make of this, I don't make out ot be an expert but I do know my way around products like this and if I can't make heads or tails of this how is someone with no experience going to get on.
The thing is I suspect that if this was put together in a better way then it might be a worthwhile product, but in its current state I can't possibly approve it.
And as for the upsells, what kind of person is he? To advertise a guarantee on the sales page to only then withdraw it at the checkout is just despicable.
What Next?
When it comes to training, be it for a newbie or someone with experience, it needs to be structured in such a way that it flows from one subject to the next.
The last thing you want when trying to learn something new is have to deal with picking apart the training to understand what is being taught.
That's why the affiliate training at Wealthy Affiliate continues to attract students, it works and it's easy to understand leaving the confusion to an absolute minimum.
As a newbie you're bound to have some confusion, but luckily not as a result of a jumbled mess of training plus there's's a whole community to help you out.
It's a place that taught me how to do affiliate marketing the right way and has given me the opportunity to earn paychecks like this every month:
And that's just one affiliate program.
Imagine having multiple websites all bringing in money like that. I think you can see the potential.
If you want to have the chance to make money like that then Wealthy Affiliate are actually offering free membership at the moment where they give you a free website so you can follow along the free training on getting started in affiliate marketing.
It'll give you a good idea of what to expect without any of the financial commitment.
Simply click the banner below, no credit card needed, just a name and email address and you're good to go.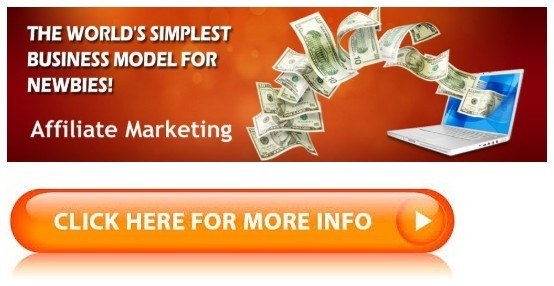 I'll meet you on the inside and be there to help you every step of the way so you won't be left on your own. You'll even meet the owners who will stop by to welcome you 🙂