Welcome to my Gateway review. Today we're looking at a product by Robin Palmer and Trevor Carr. The latter is someone who I have reviewed a number of times, but Robin is a new name to me so it'll be interesting to see just what he's come up with.
To be honest I was a little surprised when I saw that Trevor Carr was involved with this. He made a fairly big song and dance with one of his last products that he billed as quite possibly the LAST product you'd need to buy.
Well he obviously doesn't feel that way anymore cause since then he's released quite a few other products including this one.
Even without looking at the funnel I can almost guarantee that this product will have a low front end price to suck you in and then have a number of expensive upsells that you really don't need. BEWARE of the upsells!!
This product wasn't actually on my radar until a few people contacted me to ask my opinion on it so what you'll learn today is how the sales page compares to the actual product itself, is it just full of hype?
We'll go through the entire product with a fine tooth comb once we get into the member area before taking a look at those upsells.
We'll finish off with my final thoughts on whether Robin has done a good job with this and if it's a viable way for you to make some cash.
So without further ado, let's crack on…
NAME: Gateway
OWNERS: Robin Palmer, Trevor Carr
& Jonas Lindgren
PRICE: $9.97
WEBSITE: https://getgateway.org/live-1st/
The Sales Page
The first thing I notice about this sales page is the length of it. It's massive. The trouble with that is you can easily get carried away with all the hype.
In the sales video Trevor Carr asks if you've ever wondered what it's like to have a review video sitting at the very top of Youtube.
He goes on to tell you that Robin started a new channel to see if he could do it as a newbie and he found out he could. He goes on to show 'proof'. That 'proof' adds up to around $80 which isn't bad, but when you consider the time frame for that was 30 days it doesn't look too good.
And then you have the whole thing about sitting at the very top of Youtube. Well his Panda Payments review on his new channel isn't anywhere in Youtube search results, but his old channel is at the top.
Now, that tells me that if you are creating a new channel you really can't expect to be sitting at the top of Youtube.
To pick up on the other point that Trevor makes about not having your voice on camera, well Robin's new channel does have his voice on the videos.
The sales page would have you believe that all this takes is just 3 steps:
Access the training
Unlock the free traffic Gateway
Start getting loads of free traffic and commissions
You're supposed to beam with pride as you get flooded with THOUSANDS of visitors and commissions. Well I think that Robins new channel shows that isn't going to happen.
And that is who this product is aimed at, someone starting a new channel without the need to show their face or speak on camera.
They show affiliate income shots on the sales page, but I'm not really sure why. They have the caption "made with Gateway", but they are showing results from old products and their Youtube channels have been around a long time and as Trevor says himself they are not newbies. So I really don't know the point of those screenshots.
They also tell you more people aren't doing Youtube because it's too time consuming and you need to do things like video editing and if you are not technically minded almost impossible to learn.
They then imply that is where Gateway comes in.
So reading that part of the sales page I would think that if I bought Gateway I wouldn't have to worry about editing the videos which is a big selling point.
Unfortunately you and I would be mistaken. You still need to edit your videos, he does have DFY videos which are his videos you can download, but unless you edit them Youtube won't rank them.
I do like the way they go over the modules that you get with Gateway, but are they telling you all you need to know?
What Is Gateway Really About?
For all the hype on the sales page this turned out to be a disappointment for me. The training is mediocre at best and there are more valuable training videos readily available on Youtube for free.
Remember this is supposed to about "Easy $100 – $300 paydays without having to show your face on camera and not having any experience".
Well the main training section doesn't really cover any of that, it's no different from any other Youtube course. It has How to create channel art, His review formula, Youtube descriptions, how to upload your video and Thumbnail creation.
Not exactly earth shattering stuff.
Want to know his secret for ranking videos? He pays for a service to get artificial likes, shares, comments and watch time which of course is strictly against Youtube TOS and can get your channel taken down.
He tells you that this method works 100% of the time which is contrary to what the platform that he uses tells you. They tell you this:
It can't be used on more than one video so that means you're going to be paying out a lot of money in the hope of getting some affiliate sales over all the other affiliates out there, if you can get approval for an affiliate link from the vendors in the first place because you're new.
This does have a section called 'The no face, No voice, No recording hack for pumping out videos' in here you'll get access to Robins videos which you can download and use on your own channel.
That in itself brings with it it's own problems as you need to do some editing otherwise Youtube isn't going to like it.
I have to say he does a terrible job of explaining what you have to do with the editing which isn't going to help you because as the sales page says if you're not technically minded you're going to struggle.
The final section deals with what a lot of people have probably bought this product for, not having your voice or face on camera.
You basically take a video from either a JV page or a sales page and put in an artificial voice intro using TTS. Here's the video that Robin made that isn't ranking :/
Who's going To Use This?
There's no mistaking who they've aimed this at and that is someone with no experience, the trouble with that is this doesn't do a good enough job of teaching you all the things that you need to know.
This is definitely not a complete package.
What Did I Like?
Money back guarantee cause I think you'll need it
???
What Didn't I Like?
Low purchase price to get you in the funnel
Terrible sales page
Poor training
On going expenses which they don't tell you about on the sales page
Inside The Members Area
Before we dive into the members area I need to give you a heads up about the upsells. You'll see these straight after you buy this but before you actually get access to the product.
A lot of the time vendors pull a sneaky trick by putting a 30 day money back guarantee on the sales page of the main product then leaving it off on the upsells.
Take a look at Matthews comment here to see how much money he lost. My advice is to leave them for the moment, they are readily available inside the members area anyway.
Talking of the members area:
You have the standard layout of the menu on the left and the corresponding videos on the right. I've pretty much covered the training so I won't bother going over it again.
The Oto's
Ok, let's quickly go over the upsells so you know what to expect:
OTO #1 – 10x results – $37 with a downsell to $27
OTO #2 – DFY traffic – $97 with a downsell to $77
OTO #3 – License rights – $97 with a downsell to $67
I'm actually a little surprised, normally they like to have at least 5 upsells. One thing I'm not really surprised at is the fact that when you go to checkout for these you see this:
That warning I gave you earlier about the sneaky tricks some vendors will pull unfortunately is true with all the upsells so just make sure you really want them before you buy them cause you ain't getting your money back.
Final Thoughts
Not a good first experience from Robin Palmer for me I'm afraid. There is nothing in there that stood out for me that was worth the purchase price.
The training can be found for free on Youtube and Backlinko does a better job of explaining how to rank videos without running the risk of getting your channel banned for trying to game the system by artificial means.
This is no way a 3 step method to get flooded with thousands of visitors and commissions. It's totally unrealistic.
As for his secret sauce, it's a costly one and one that could see you throwing money away instead of making it o I won't be approving this one.
What Now?
Youtube is a great way to make money using affiliate marketing but there are so many more ways to make money that don't require Youtube if you're not comfortable being on camera.
A website is an essential piece of kit, it gives you complete control and is like a prime piece of real estate. But just like real estate it does need to be built on solid foundations otherwise it'll just crumble and fall.
You need to learn from the same place I learnt. It's somewhere I trust without a shadow of a doubt and why I've been a member there for over 5 years now.
It's a place that taught me how to do affiliate marketing the right way and has given me the opportunity to earn paychecks like this every month: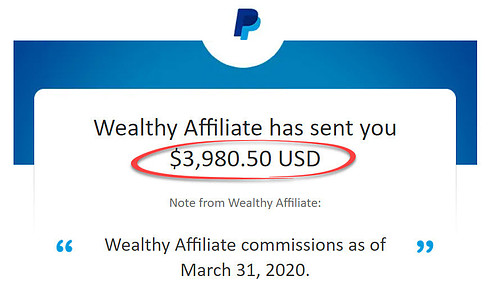 And that's just one affiliate program.
If you want to have the chance to make money like that then they are actually offering free membership at the moment where they give you a free website so you can follow along the free training on getting started in affiliate marketing.
It'll give you a good idea of what to expect without any commitment.
Simply click the banner below, no credit card needed, just a name and email address and you're good to go.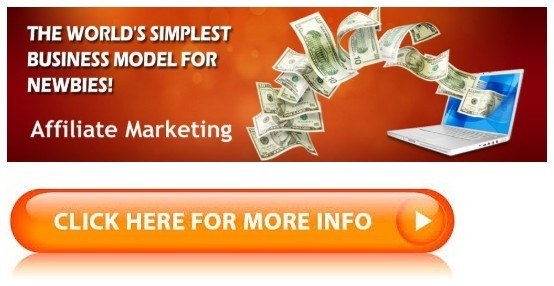 I'll meet you on the inside and be there to help you every step of the way so you won't be left on your own. You'll even meet the owners who will stop by to welcome you 🙂