Welcome to my Panda Payments review. Today we're going ot be looking at Dawud Islams latest product release to see just what it's all about.
Dawud seems to have been on a bit of a mission lately releasing product after product in quick succession. I've reviewed quite a few and generally I've liked what he's put together.
His sales pages were always very realistic in terms of setting expectations, there was no hype like you find on so many other vendors pages.
Unfortunately Dawud felt it necessary to team up with one of those vendors on his last product and amount of hype and unrealistic claims skyrocketed.
It was actually the only one of his products that I didn't approve.
So I'm really hoping he's ditched that partner and gone back to what he does best, being honest about what you can expect if you were to buy his product.
This review will take a good look at the sales page to see just how it compares to the actual product. We'll go over the pros and cons before taking a look inside the members area.
The upsells will also get a look before ultimately giving you our final thoughts on whether this is good product for you or if it's complete lemon you should stay away from.
So, without further ado, let's get started.
NAME: Panda Payments
OWNERS: Dawud Islam
PRICE: $9.95
WEBSITE: http://pandapayments.org/live
The Sales Page
I'm really happy to say that Dawud has reverted back to his usual way of putting a sales page together which is great you and me because you're not going to get all excited about all the hype only to be disappointed when you buy it and find out it's nothing like the sales page.
And for me because it makes my life easier not having to sift through all the garbage.
The important word there is learn, this is about teaching you how to do that. Generally speaking his other products do a job of teaching you the fundamentals so hopefully this is going to be the same.
Looking through the video I'm a little confused about what he means when he says the problem with affiliate marketing is you need to keep doing it over and over again.
I really don't know what he means by that. Does he mean if you want more money you need to do it over and over? Affiliate marketing gives me an income from 1 article I wrote years back.
Of course you don't stop a one article or website in my case, but if you're promoting an evergreen product you're not going to keep writing articles about that one product.
That one article will keep generating sales for years to come if you know how to keep that article at the top of the search engines.
I personally know of one article that has sat at #1 on google since 2014! Obviously when you want more money you write more content so in essence you are doing it over again.
But that's affiliate marketing.
The rest of the sales page is as I've come to expect from Dawud Islam, it has some income shots of what he is earning and he doesn't exaggerate what to expect.
What Is Panda Payments Really About?
It turns out Dawud is talking about membership sites where you'll get a commission every month or year for as long as your referral stays a paying member of that site.
But if you pick the right product to promote you'll find yourself getting more that the monthly commission you get from a membership site, also if it's evergreen you'll get commissions long after that referral has left that membership site.
Don't get me wrong I make a lot of money from membership sites, but I also make a lot of money from products as well.
You'll get 5 recommended sites that you can join either paid or free. Of course the links are all from Dawud so he earns a commission from you for as long as you say a member.
Who's going To Use This?
I'm not really sure who this is aimed at. Joining membership sites is ok but getting traffic to them is the big stumbling block and if you are new then I think you're going to struggle.
He does have training on how to get traffic included, but the 10 methods for doing that include things like Youtube videos, Linkedin, reddit, Quora, stuff that isn't great if you are new.
The trouble is you need targeted traffic. For example one of the membership sites is about the travel business, so you'd need an audience that is receptive to that.
What Did I Like?
Fairly low purchase price
Good quality videos
30 day money back gurantee
What Didn't I Like?
The membership sites are a bit hit & miss
The need to pay for membership
Possible MLM on some sites
Inside Panda Payments Members Area
If you do decide to buy this I need to give you a quick warning. Before you get access to the members area they try and sell you upgrades.
My advice is to ignore them at this time because for 1. they are available inside the members area and 2. you stand the chance of losing money.
Take a look at Matthews comment here to see what I mean.
Once you get past the upsells you'll get to this:
All the navigation is on the left with all the corresponding videos on the right. The training section has 8 modules in there:
Introduction to the Training – 2.17
Buildabizonline – 8.14
My20DollarTravelBusiness – 12.56
All In One Profits – 7.28
Signasource – 4.28
Bucket of Banners – 7.56
Promoting your Sites – 8.29
Wrapping Things Up – 4.49
You then have the separate training program covering 10 method for getting traffic to these sites.
The Oto's
Let's quickly go over the upsells as well as let you know if you can save any money in the process.
OTO #1 – Pro Version – $37 with a downsell to $17
OTO #2 – 6 x Super Solos – $67 with a downsell to $47
OTO #3 – Quadruple Reseller Rights – $97 with a downsell to $67
OTO #4 – Done For You Set Up – $197 with a downsell to $97
So there you have the upsells which like I said are available inside the members area. The thing that gets me is how can you drop the price especially on that last upsell by $100?
Imagine if you had bought that at the full price then saw this. You'd be pretty angry wouldn't you and probably feel like you'd been ripped off.
You don't need these, if you do buy the front end and try it and like it you can always take a look at these at a later date.
Final Thoughts
It was a couple of products back that Dawud admitted that he doesn't have any original idea and the products he puts together are based on old products.
He also said his products take very little time to put together and unfortunately that shows with this product.
I don't know if this product is just a way to get his referrals numbers up for those membership sites but the sites the recommends all seem super spammy to me and they are not something I would ever want to join.
Luckily enough he didn't make any claims on the sale page about how much money you could earn doing this because I honestly think you'll struggle to get people to join these sites.
The training to get traffic is very hit and miss and something that would take a lot of time to see any sort of results if any.
I don't know if it's his release schedule that is bringing down the quality of his products, but people won't stand for it and it take very little to get a bad reputation for releasing crappy products in this business.
He would be better off easing his schedule and putting out better products than this one.
What Now?
As I said earlier in this review you can make money from just 1 article in this business and that I also make use of membership sites to earn recurring income. Take a look at my latest payment from one such platform:
Now I'm not showing you that to brag or anything in fact that's a fairly low number compared to some. But it does show you what can be done if you promote the right product.
Please don't think that happened overnight either because it didn't. It took a lot of hard work to get to the point where I can earn that from a single site.
And that is why it's my number one recommendation, but not just because of that, but because they also teach you how to set up affiliate websites for promoting just about anything with an affiliate program.
They don't teach how to exploit short lived loopholes or any underhand tactics that will get you penalised by the search engines.
If you follow their training you will find yourself in a position to create an income not just for now but for the future.
They are actually offering free membership at the moment where they give you a free website so you can follow along the free training on getting started in affiliate marketing.
Simply click the banner below, no credit card needed, just a name and email address and you're good to go.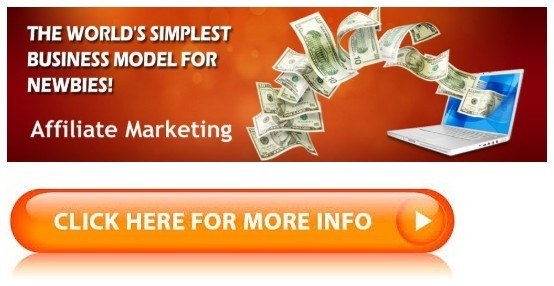 I'll meet you on the inside and be there to help you every step of the way so you won't be left on your own. You'll even meet the owners who will stop by to welcome you 🙂