Welcome to my High Ticket Siphon review. Today we're going ot be looking at the latest release from none other than Brendan Mace.
Since splitting from long term partner Jono Armstrong, Brendan mace seems to have been on a bit of a mission to see just how many products he can release in the shortest time possible, perhaps he's got a bet with someone.
All the products seem to revolve around software and this one is no different, the only thing I hope is different is the outcome because the others have been pretty poor.
In fact sometimes he just takes an old product, slaps a new name on it and flogs it as new. I'm actually going to dedicate a whole section to Brendan Mace because I feel you need to know what sort of human being this bloke is, keep an eye out for it!
For all the rubbish he puts out and you know it's rubbish, you'll always find certain "reviewers" telling you how great it is but don't be fooled, they're only after the commission, they don't care if it's good or not.
What you'll get in here is a fact based review looking at every aspect, you won't find me just repeating the sales page here.
With all that being said if this turns out to be something that would be a worthwhile investment then I'll be the first to tell you, but judging by his track record I wouldn't hold my breath.
NAME: High Ticket Siphon
OWNER: Brendan Mace
PRICE: $17.95
WEBSITE: https://www.highticketsiphon.com/
What Is High Ticket Siphon About?
Before we take a look at the claims on the sales page we need something to compare them to and what better way than actually taking a look at the product itself.
Too many times the sales page has little to no relevance to the actual product, so what is High Ticket Siphon about?
Well, as the name suggests this is about sending customers to high ticket items via webinars
The siphon part of it is using the software to find broken links in Youtube videos, you then buy that domain and redirect it to one of the high ticket items via the webinars.
This has 3 training videos that cover what I just mentioned, but one thing i just noticed is there is no obvious way to get your affiliate link.
Without your link what's the point in promoting he high ticket offer? Even when you go to select your webinar video there is no link for you to go to so you can either apply or automatically get approved.
You can't even go direct to the publisher because all it says is Brendan & Jono webinar 1 or Paul Nicholls & Anthony Mancuso, how are you going to know what offer it is? You could go all through the webinar I suppose.
Perhaps that's there angle, don't give you any information so you have to watch the webinar and then there's a chance you'll actually buy the big ticket item yourself, lol.
The other thing i just thought about is this is a bit restrictive, the webinars are all to do with MMO. So, if you do happen to find say for argument's sake, expired links that are connected to dog training, it's highly unlikely that a cold prospect is going to be interested.
I say cold because the person visiting that broken link and being redirected to the webinar is interested in dog training not the MMO niche.
Anyway, in a nutshell that's what High Ticket Siphon is about.
The Sales page
So now we know what it's about let's take a quick look at the sales page to see if they are making unrealistic claims as to what this is going to be able to do.
Seconds away from hijacking hot and loaded free visitors, but not only that you'll be turning them into leads and sales on a daily basis. 🤣🤣🤣🤣🤣🤣🤣🤣
Brendans' mouthpiece for the sales video is a guy called Trevor Carr and he reckons that you're going to have traffic and commissions in the next 60 seconds!
Seeing as this only takes 3 steps he might have a point ????
Step 1 – Switch on the traffic software
Step 2 – Siphon other people's traffic
Step 3 – $1,000 offers are presented to your traffic
Where's the part where you make a commission? Oh I forgot you don't actually get an affiliate link. This is the second time in as many days where the good old '3 steps is all it takes' has reared it's comical head.
We know that isn't true. Why would they say all you need is one click to siphon other peoples traffic? They know you have to find the link in the first place (not easy) then you have to check the link then you have to buy the domain and set that up with a redirect.
Not forgetting you have to customize the high ticket offer. So where is one click in all that?
The funny thing this could actually work, but no way is it going to be as easy as they are trying to make out. Most of the MMO videos I checked out didn't have any broken links and the very few that did had hardly any views.
The rest of the sales page really just repeats itself apart from the income screenshots which are pretty much useless. You don't know where they were taken from.
There's a good chance they are real, but not from using this that's for sure.
The Good Bits
Possiblity of working to some extent in certain niches
?????
The Bad Bits
Unrealistic sales page
Not enough training
No affiliate links for high ticket items
Very time consuming with little results
Inside The Members Area
Before we get into the members area I need to give you a warning about the upsells. You're going to see these straight after you buy this, but before you get into the members area.
The trouble is some vendors will make a bid deal about the front end guarantee only to leave it off the upsells leaving you seriously out of pocket. Matthews comment here will give you a better idea of what can happen.
Once you past the upsells and logged in to the members area you'll the dashboard that looks like this:
It's pretty straightforward with the menu on the left and everything else showing on the right. You see that blue background in that video window, well that means that the software has found a broken link and the actual link is in red just below each video.
There is a keyword research section that has me a bit stumped. You put in a keyword and this brings up a whole bunch of other related keywords.
You pick one and it then brings up 50 videos showing the amount of views, likes and how many comments it has, you can also add it to a campaign. But why would you want to? What are you supposed to do with it? There's no broken links there.
That's what I meant by more training videos are needed.
The Oto's
Let's quickly go over the upsells so you know what they are and how much they cost. I just don't recommend you get them.
OTO #1 – Pro edition – $37
OTO #2 – $1k Daily system – $197
OTO #3 – Limitless traffic – $197
OTO #4 – License rights – $97
Without a shadow of a doubt you don't need these. And what's #3 about? I thought this already gave you all the traffic you need?
If you are still thinking about buying these you might want to have a look at Donna's comment here, what she says might just change your mind.
Complaints About Brendan Mace
When people have tried to get a refund they are met with hostility and arrogance like he did here.
Sometimes he tries to guilt trip you into not getting a refund by telling you that a certain amount of the money is donated to Indonesian children who are starving. You can read about that here.
I think if you take the time to read those complaints you will see what type of person Brendan Mace really is.
Final Thoughts
Is this product any better than his other recent releases? Not really. Could it work? Yes, to an extent, but not in the way you'd be hoping.
I say hoping, but you're completely in your rights to feel that way because that's what the sales page would have you believe.
Finding broken links on Youtube is going to take time, I should say relevant links because that's the biggest problem with this, sending people who aren't in the slightest bit interested in the MMO niche to a high ticket offer via a long-winded webinar.
All they want is to know how to do is house train their new Miniature Schnauzer, they're not interested in how to add their pixel so they can retarget people.
Now, obviously you could send them to a relevant offer, but I doubt you'll find a high ticket puppy training program, you might do, I haven't actually looked, but you get what I mean.
Am I going to approve this? No. I just think this is another in a long line of Brendan Mace releases that fails to deliver on the promises.
What Now?
On the sales page for this there's a part where it says that traditional ways of making money online are overwhelming. They can be if you don't find the right program.
But the important thing is those traditional ways still work. Vendors of products like this will come up with fancy ways to make money online, but in reality they don't really work. They're just a gimmick.
Wealthy Affiliate is an affiliate training platform that has been training people like you and me since 2005. I've been a member for over 5 years and people can spend that amount of time trying out all these "new" methods.
It's time to settle for one thing and Wealthy Affiliate could be the one for you.
They're actually offering free membership at the moment where they give you a free website so you can follow along the free training on getting started in affiliate marketing.
It'll give you a good idea of what to expect without any of the financial commitment. Give it a go and see if it's for you.
Simply click the banner below, no credit card needed, just a name and email address and you're good to go.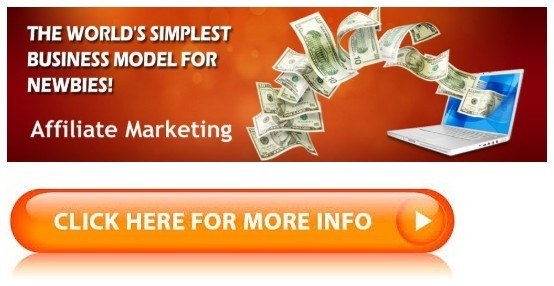 I'll meet you on the inside and be there to help you every step of the way so you won't be left on your own. You'll even meet the owners who will stop by to welcome you 🙂