Welcome to the Fuego Multiplier review in which we will be looking at whether this method can work like advertised or if it's just a load of hot air by 2 very experienced marketers who know how to get you to part with your money.
Now parting with your money is not a bad thing if the product is worth the money and that's what we'll be looking at today.
NAME: The Fuego Multiplier
OWNERS: Brendan Mace & Jono Armstrong
PRICE: $12.95
WEBSITE: http://www.fuegomultiplier.com/
what is the fuego multiplier about
In its basic form it works by choosing a product that is yet to launch and contacting the owner asking if you can put a testimonial video, that you make yourself or outsource, which is then uploaded to Youtube, on their product sales page.
If you're successful in doing that then any visitors to that particular sales page that watch your testimonial video will be tracked using a tracking pixel that is in every Youtube video.
You are also required to set up a Google Adwords account which is what is going to collect all the tracking info form the video.
You then have chance to re-target those customers who perhaps haven't purchased while on the sales page.
You then have to create some adverts which will basically follow those people around the internet, showing them that same product.
If they decide that perhaps they'd like to have another look at the product they will click your advert, get taken to a landing page that you have to make then on to the original sales page via your affiliate link.
If they buy, you get the commission.
The first problem i see is that there is a lot of IFS, IF they do that or IF they do this, but having said that i can see the potential in this.
the sales page
If you land on the sales page you are in a position where the only way of gauging a product is by what they are telling you on that page.
A lot of the time it will tell you how great the product is and how much money you could be making in a few short hours if you buy it now.
I have a better view as I've seen the product and been through the training so i can temper what is said on the sales page with the reality of what it really is that you're going to be getting.
I'm going to show you a couple of screenshots that i'd like you to remember for later when i see if there is any truth to them.
Some of the claims being made are entirely for the WOW factor and should really be taken with a pinch of salt.
I mean take for example the "only takes a few minutes to apply" claim.
If they were to tell you the real amount of time it's going to take you to set up the process, apply for your affiliate link, get your video done, get your ads done etc, etc you probably wouldn't be that impressed would you.
That's just not possible.
who's going to use this
I think that this way of doing things is going to appeal to a wide range of people if i'm honest and especially someone that hasn't got a massive email list.
Having said that chances are that if you're going to get approved to promote the product in the first place then you're going to have an email list already.
I say that because it is incredibly difficult for people who are new affiliate marketers with no proven track record to get approval these days.
The product vendor wants to know that you are going to be sending him quality traffic and not any old rubbish because that can seriously affect his EPC which will jeopardize his chances of affiliates promoting his future products.
Even though there is a section on how to get approved if you are new, there are no guarantees and vendors are probably going to want to stick with who they know.
But if you can get approval and you haven't got an email list to promote to then this method will work for you.
However, i do see a problem with this method in that people who leave the sales page are in all likelihood really not interested in the product and don't want to be bombarded with annoying ads about a product they don't want.
But hey what do i know 🙂

what i liked
The fact it's new as far as i know
No need for an email list
Very clear video instructions
what i didn't like
Hidden costs ($45 for Google Adwords if you have a voucher)
The voucher code is out of stock a lot of the time ( i couldn't find it in stock over several days)
No guarantee a vendor is going to want your testimonial video on his sales page so it's going to be a hit-and-miss process
what's in the training
For your $13 you're going to be getting access to the members' area where you have 10 videos showing you how to set up your own multiplier.
Welcome to Fuego + Workshop 2.51
System Overview 6.25 + case study 4.20
The Fuego Vid 18.35
Outsourced Fuego Vid 3.56
How to Use Ads 4.27
Fuego Ads Set Up 5.23
Fuego Ad Creation 24.25
Simple Landing pages 17.34
Easy Campaigns in Minutes 12.14
Conclusion 8.49
So there you have just over one and a half hours of training which covers all you need for this particular method including using a free website builder for your landing page.
the oto's
This product does have the upsells after you buy the product that i'm sure you're all used to by now. This one has a staggering 5 upsells.
Done For You campaigns for The Fuego Multiplier $37
Limitless Traffic ( you can put your pixel on their sales page) $197
6 Done for You pages to maximize your conversions. $67
License Rights for this product- 100% commissions $97
Personal coaching from Brendan Mace for your customers $2000
final thoughts
The concept behind this is something that can work, i just don't like the over-hyped way of trying to sell it to people especially as those people are looking for a way to make money online, i see it as taking advantage of them.
Remember at the beginning i asked you to take a look at some of the claims to see if they made it into the course, well it's that time.
Firsts up – REVOLUTIONARY NEW METHOD – Revolutionary? probably not, new method? I haven't seen it before
Second – SHOCKING REAL PROOF – Was i shocked? No, but the proof was shown in his case study showed a $40 ad spend and a $791 return so not bad.
Third – NO EMAIL LIST NEEDED – No you don't need an email list
Forth – NO TECH SKILLS OR SOFTWARE – Definitely don't need any software, but you are going to need some technical skills
Fifth – 100% NEWBIE FRIENDLY – I would say 60 – 70%
Sixth – EASY SET UP IN MINUTES – Totally don't agree with that, it's going to take you at least a day to set up.
To be fair that's really not bad compared to a lot of others and if you stick to the front end product and forget the expensive upsells then for the $13 you're paying is going to give you another option.
what now
When i first started trying to get into this industry I kept finding myself trying everything under the sun, in fact I have a 3 TB external hard drive that has nearly 2 TB of stuff like this where i thought it would be the way to the promised land.
I now know better.
I finally found a way that worked for me and it can work for you too.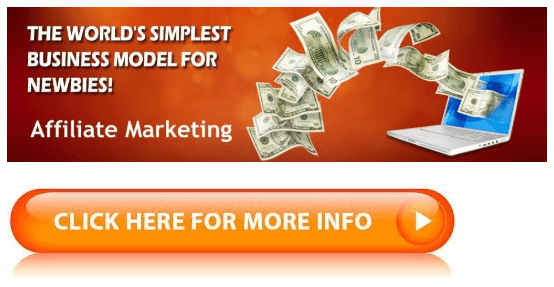 When i joined Wealthy Affiliate for FREE ( its still free) i wasn't really sure what to expect, that was over 3 years ago and i know the platform inside out and you can find out what they can do for you here in a review i have done.
your turn to have your say 🙂