Welcome to my Simple Income Methods review. Today we're going to be looking at a product by Ryan Mac that claims to have 4 income methods that banks him up to $1,000 per day.
Ryan Mac is someone who I've reviewed on this site a couple of times before with products that he has been involved in like Echo Profits which I really liked and Prometheus Profits which wasn't so good.
But this is the first one that I've seen where he is on his own so hopefully he can follow in the footsteps of Echo profits and not the other one.
I'm sure you've gotten emails about this telling you how good it is and how you should buy it by now and that is why you are here, looking for a review that is going to tell you the truth about it and let you know if it's worth buying.
Well, that's exactly what you're going to get, an in depth review that will cover all the important aspects resulting in you knowing a lot more about this product and if it's something you want to invest your money in.
NAME: Simple Income Methods
OWNER: Ryan Mac
PRICE: $12.95
WEBSITE: http://simpleprofits.cyou/sim-sales
Simple Income Methods – What's It About?
Whenever I do a review I like to have a look at the claims on the sales page, but before that we need to have something to compare to it so we need to know what the product is about first.
Having review access allows me to do just that.
Simple Income Methods is a collection of 4 ways to make money online, they are:
$50 – $100 a month method – This method involves completing surveys and micro tasks using a platform called ySense
Residual Income method – This involves using a site called Wealth Maximizer where you can join for free. The site is an advertising platform and it allows you to build multiple downline builder. You can also promote 5 of your own programs to your own referrals inside the members area.
$100 a day method – This is where you promote a text bot called AVA Textbot chatbot which reminds me of a pyramid scheme because you have to first pay $100 to the person that referred you then you recruit more people who in turn pay you $100.
Social Media Method – This is for you if you are very active on either Instagram or Twitter. It works by creating a branded photo or video and sharing with friends from within the app, after 24hrs you get paid. It's not clear how much you get paid.
They all seem pretty easy to do although some do seem to be a bit scammy and spammy, I suppose the most legitimate one would be the first one although completing surveys are never going to earn big money.
Each method has an explanation video and also has a PDF guide to accompany it.
Simple Income Methods Sales page
Now we know what the methods are we need to see what the vendor has to say about it on the sales page because don't forget normally that's all you'd see before you buy it.
That's actually a true representation of what you're going to get with this product and if he is earning $100 a day from what we know he's probably using the third method where you get other people to give you $100 in order for them to stand a chance of earning $100.
I had a quick Google to see if there were any complaints about AVA Textbot and while there are the positive ones that just want to recruit you there was one that stood out for me thatthis works in a typical pyramid scheme fashion.
To be fair this sales page is one of the better ones I've seen, there are a few things I don't like if I'm being really picky, like it only taking 3 steps to start seeing payments hitting your PayPal account.
It's not often that you can say that what vendors put on the sales page is actually true. I'm not sure about the no email list needed though especially as with the second method you need some way to get people to sign up.
He even goes as far as telling you that you are going to need to work hard to achieve a decent income, again I'm not convinced this is possible to earn a decent income this way.
Who Is This For?
This is definitely for anyone looking for a little extra cash even if it's only completing surveys or if you have a decent following on social media.
I don't think this is going to appeal to anyone with any experience simply because of the lack of potential, no one I know in this business would spend their time filling out surveys or posting brand ads on Instagram.
I'm not sure they'd even be associated with what is basically a pyramid scheme.
The Good Bits
30 day money back guarantee
Straightforward methods
Included guides
The Bad Bits
Some methods are a bit sketchy
Low income
The need to pay $100
The need for a large social media following on Instagram or Twitter
Inside The Members Area
This product has 5 upsells that you are going to see once you've bought this but before you get access to it. For now I'd like to advise you to skip them. I'll explain why in the next section.
Once you get past the upsells you'll get into the members area where you'll see this dashboard:
There is no menu as such all the training is laid out in a list style layout. Before the training you have a welcome video that you can see in the image above as well a promotion for some live training which is for Jono Armstrongs Ministry of Freedom and also the upsells that you were told you wouldn't see again.
I've already covered the training so we'll move on to the upsells and that explanation for not buying them.
The Oto's
I'll go over what the upsells are first and how much they cost before I tell you why I didn't want you to buy them when you first saw them.
OTO #1 – Advanced methods – $27 with a downsell to $17
OTO #2 – Little black book of traffic – $37 with a downsell to $27
OTO #3 – Training call & email access – $77 with a downsell to $57
OTO #4 – Reseller rights – $97 with a downsell to $67
OTO #5 – Complete done for you – $697 with a downsell to $497
What do you think of upsell #5? Imagine paying $697 for that and then finding out you could have got it for $200 less, how would you feel?
I'd feel as if I'd been ripped off.
Now let me elaborate on the reason for not buying them. Some vendors will offer a money back guarantee on the front end product, but then leave it off the upsells.
Sometimes they even advertise a money back guarantee on the upsell sales pages and still leave it off at the checkout.
You buy the upsells thinking you can always get a refund if they don't turn out to be as advertised and only find out you can't when you try.
People have lost a lot of money that way like one of my readers, Matthew, whose comment you can read here. Hopefully forewarned is forearmed and the same thing won't happen to you.
Do you need these upsells anyway? No, not in my opinion.
My advice would be to buy the front end product first, try it out and if you get success and want to see what these are about you can always try them later because they are available inside the members area so you won't miss out if you don't buy them straight away.
Final Thoughts
I had high hopes for this when I first started to look at it, but as I dug a little deeper my hopes quickly dwindled to the point where I was totally underwhelmed.
The content leaves a bad taste in the mouth especially the one where you take part in a pyramid scheme dressed up as something legit.
And who hasn't heard of taking surveys for some extra cash, I even have a post about the 10 best ones here for free.
They are never going to make you rich, but some people like doing them. I find you're made to jump through too many hoops for it to be profitable or fun.
This product has delivered on the title in essence however for the price I really don't think it's worth it so I won't be approving it.
What Next?
I hope this Simple Income Methods review has given you all the info you need to make a decision to buy it or not, that's your choice.
If this wasn't the sort of income methods you were looking for then I'd like to offer a more realistic alternative in the form of affiliate marketing.
Wealthy Affiliate has been teaching people just like you for the last 15 years and I'm proud to have been a member myself for over 5 years.
If you want to know a bit more about them you can take a look at my full WA review here and if you like what you see and think you'd like to try it yourself then you can do just that for free.
All you need to do is click the banner below, no credit card needed, just a name and email address and you're good to go.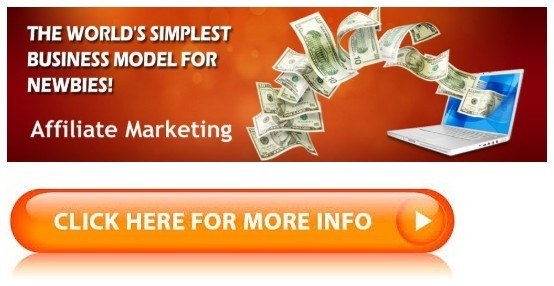 I'll meet you on the inside and be there to help you every step of the way. You'll even get to meet the owners who will stop by to welcome you.
Whatever you decide I wish you the best in your online endeavours and remember I'm here to help you anyway I can 🙂