So you've got all these textbooks, they cost you a small fortune, but now you've not got any real use for them anymore, but what are you going to do with them? Use them to steady a wonky table leg? No that won't do…. how about selling used textbooks for cash! But where do you start?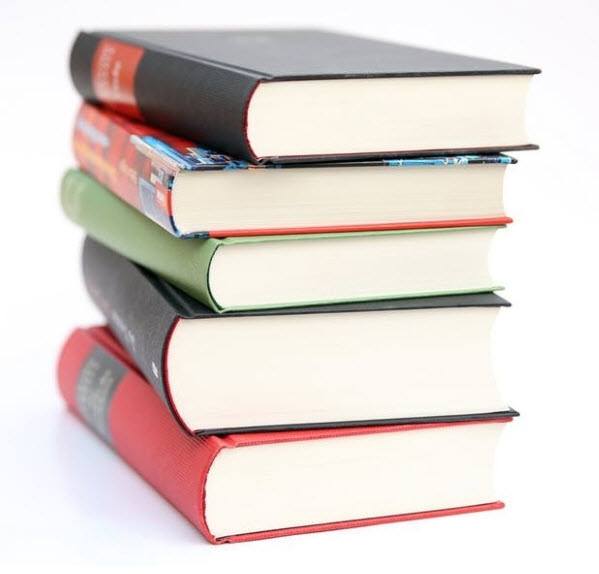 I was contacted a while back by a reader of this blog and was asked if there was a way to sell their old textbooks, i wasn't sure at the time because i hadn't even heard of places that bought old textbooks, but i said that i would look into it and write an article on the subject if i thought it would be of some benefit to people.
Well today i'm going to give you some great places where you can sell your books online, they are going to have to fit certain criteria regarding the condition, but in general nothing too strict so let's dive straight in..
Based in portland, Oregan they proudly boast to be the worlds largest independent bookstore having operated in some form from 1970 and is a real family based business.
Now don't think that in order to use Powells that you have to live near them to be able to visit one of 4 stores they cuurently operate in Portland, you can also make use of their online book buying service also.
If you do want to sell via online then you will need to enter your books ISBN number, once you've submitted this they will make you an offer on the book and if you're happy with the price it's just a matter of sending the book or books to them which by the way is at no cost to you as they cover the freight charges.
As mentioned previously any book you send them must adhere to their rules of good condition otherwise you're just wasting your time and will not get the book back!
No rips or tears
No highlighting or writing inside
No broken spine
No ex library
etc.etc.
For a full breakdown of condition standards then be sure to visit their page which you can access here.
There is a minimum of 7 books or $8.99 in credit required to be able to sell.
Tired of manually typing in the ISBN of each and every book? Then you'll be happy to know that cash4books has its' own app, available on both Iphone and Android, that'll let you simply scan the barcode and instantly see the amount they'll offer you which you can then accept or decline.
This is a very accessible family owned company that has an 83% excellent rating on Trustpilot.
If you want to talk to their customer service you can do, they pride themselves putting the customer first which is always great to hear.
Here's a link to their condition policy which is worth reading through because if you send a few books that don't qualify then you've got two choices:
Pay postage to get them back
leave them with C4B and they will donated or recycled
Let's give you a quick example about how much you can expect to get for your textbook. we took Human Physiology: An Integrated Approach which has a retail value of around $217 on Amazon, put the ISBN into the quote box and got back a miserable $1.65 OMG!!
Now that example was for the 7th edition, there is an 8th edition available so let's take a quick look at that.
Price on Amazon = $232
Price on Cash4books = $63.07
So that's a better price than for the 7th edition.
Overall a great website with very easy navigation and some great resources, just don't expect too much in terms of money for your book. It's all about demand.
3. Barnes & Noble
Probably one of the better known names in the world of books, but again i wasn't aware that they have a buy back service.
Now using the same example as above we have Human Physiology: An Integrated Approach 8th edition, barnes & Noble will pay us $94….that's $30 more than the previous one…not bad.
We can't compare the 7th edition as they are not currently buying that one.
Payments are made by either check or PayPal.
If the books you are sending are worth quite a bit of money then insuring your package would be a good idea because even though the postage is paid by Barnes & Noble that does not protect you from lost or stolen goods.
The website isn't as user friendly as i would expect from a company such as this.
4. Sellbackyourbook.com
This company has an A+ rating on the Better Business Bureau and a 78% excellent rating on Trustpilot so you should be able to deal with this company without the worry of being ripped off.
Let's see how they fair with our example book.
On the 7th edition they will pay a fairly impressive (compared to previous quotes) $21.44
With the 8th edition they will pay $75.60.
So they faired better on one but not on the other.
If you decide to sell all you have to do is print out the free shipping label they email you, pack up your books using their packing guidelines. I would recommend you use these so if there is any damage you can say you followed their instructions and they will make a claim against the courier.
While talking about the courier, with this company you don't have to worry about additional insurance because it's all included in the pre-paid shipping label up to the value of $100, however, if the value is greater than that then you may want to take out your own insurance, but to have it included is great to know.
Another easy to use website with some nice extras.
5. Knetbooks.com
Knetbooks is primarily a rental company, but also has a section that sells textbooks . Let's dive straight in with our example book.
So for the 7th edition Knetbooks comes in with $12.80
For the 8th edition they will give at the moment $72.00
Not as good as sellbackyourbook, but quite a bit better than cash4books. Please bear in mind this is by no means a comprehensive comparision, it's just one book.
Now, we know from the previous companies that if we are to sell our books they do need to meet certain standards and they all have dedicated pages where you can read their guidelines so to be sure to comply and lessen the chance of the book being rejected once sent.
Knetbooks however have a very simple criteria which states that 'good condition' means that your book can even have highlighting or notes in the margin which alot of the other don't allow.
They obviously still need the book to have a good appearance and the pages to have no rips or tears.
Bear in mind that if your book is rejected for whatever reason it will not be returned to you, it will be destroyed!
bookscouter
If going to each of these individually seems like it might take up too much of your time then you might want to check out BookScouter.
Now Bookscouter doesn't actually buy any books, what they do is compare prices from a range of buyers including those we've discussed above.
They then present you with a list of buyers and you simply choose which one you'd like to sell to (probably the highest paying i'd guess).
​
While that is a great way to save time by not having to go to all the sites individually you will have to go the chosen site to complete the sale and, more importantly to read their guidelines on condition because as we now know if it doesn't comply there's a good chance you're not going to get paid!​ or get your book back.
points to note
​​The sooner you sell your books the better the price will be so don't let them just sit there gathering dust.
The more popular books will always bring a better price. By that i mean if a book is being used now and in the next semester.
Try to sell during peak periods when demand is at it's highest
When you first get a textbook try to keep in mind that you may want to sell it when you're finished with it and keep it in the best condition possible
Don't smoke while reading it absorbs into the pages and will hurt your chances of your book being accepted for sale.
One final thing i'd like to point out, perhaps some of you noticed already, Bookscouters price comparison for Cash4Books = $109.11 that's $46.04 increase from when i checked that book on their website the day before. So It may be worth checking over a couple of days to see if the price changes.
what to do now
So you've finished your education and you've sold your books, what are you going to do now? Take a well earned break? Jump straight into the 9-5 routine? Let me give you a small bit of advice, if i knew then what i know now when i left college and the same opportunity was around i'd  jump at the chance of working for myself.
Ask yourself how much you want to earn $100 a day, $1000 a day? Decide then commit yourself to getting it. That's what i did.
Sound scary? It isn't believe me. I can help you to get started, it's even free to get started.
What the hell am i on about?
Click the banner below and check it out for yourself
Have you had any problems when trying to sell your textbooks to one of these services? Or do you sell your books a different way? Share your thoughts below.