Welcome to my Seaside Profits review. Today we're going to be looking at a product by Fergal Downes and his partners Aiden Corkery and Noel Cunningham.
Between them they have released quite a few products which always baffles me a bit because if those other products were as good as they claimed they were they wouldn't need to release any other product would they?
These guys have recently been focusing on the use of bots on Facebook with varied success, but I think they are beginning to move away from that area as a result of updates to Facebook TOS.
I generally like the stuff Fergal puts out so hopefully he can carry that on with this product, I just hope that the claims of how much money you can make, especially as a newbie, aren't over inflated.
By the end of this review you'll know exactly what this is about, but more importantly if it's a product that I feel can be of benefit to you.
So, without further ado, let's see what he's come up with shall we.
NAME: Seaside Profits
OWNERS: Fergal Downes, Aiden Corkery
& Noel Cunningham
PRICE: $9.05
WEBSITE: https://digitalweb.store/seaside
What Is Seaside Profit About?
Before we move on to the sort of claims they're making on the sales page let me just tell you what Fergal tells us it is in the overview video in the members area.
This is all about recurring commissions. Recurring commissions come when someone subscribes to a service through your affiliate link.
In this product that service is membership sites so as long as people stay a member you keep getting paid, usually on a monthly basis.
Now, this is being sold as newbie friendly and as such they do provide 2 membership products for you to promote, 1 from Fergal and 1 from Noel.
So, you have the product, but how are you going to get traffic? Well this has 2 methods inside, one is for if you are new to this and involves using the 2 done for you sites and requires free traffic or paid traffic.
The free traffic comes from you joining certain Facebook groups and then add people from those groups as friends. When you get to a certain number you can then start promoting to them.
The paid method is simply using Solo Ads.
Now for the more advanced of you out there this does have training on creating your own membership offers and other training associated with that such as a protected members area or not and price points and upsells.
So that is the basics of Seaside Profits, now let's take a quick look at the sales page.
The Sales Page
The reason I like to take a look at the sales page is because that's what you're going to base your buying decision off of isn't it.
So if that sales page is full of wonderful claims of how easy it is to make money using their system and you buy it only to find out it's 2 or even 3 times as hard as they made out or it's so complicated it's impossible to follow, you're not going to be happy are you.
Let's face it, sales pages are built to focus on only the positive aspects, but luckily for you that's where I come in. I'll go the sales page and because I know what's inside the product i can tell you if it's correct or not.
Now that headline sounds great doesn't it, "create thousands per month" trouble is Fergal doesn't even do that!
And that brings me to another point, just because Fergal can do it doesn't mean you can do it, especially if you are new.
Think about it for a sec, you join these groups on Facebook and start adding friends, that in itself is going to take a while to get to the number he recommends because not everyone you friend request is going to accept.
Say you do get to the magic number of friends why would they want to buy from you, a complete newbie, just because you throw up an affiliate link??
Doesn't make a lot of sense.
Ah, but they have a solution to that, you build a rapport with your friends, leaving comments, interacting, etc. The thing is that is going to take a lot of work especially if you have the 5 thousand friends that you eventually need to get to.
You could find yourself spending most of your time replying to people.
If you are going to be doing all that interacting with people then you can expect to spend lots of time just on Facebook, not to mention getting sidetracked by all the other stuff on FB.
But once you have got all that in place and managed to get a good number of people sign up then you are going to be able to slow things down a bit knowing that you'll have income coming in.
And that's why on the sales page I find phrases like "without any hard work or effort required" a bit hard to swallow.
OK, they do give you the recurring income funnels, but getting the actual people to buy is the hard part.
Even though there is a lot of stuff done for you, it turns out that you need a bridge page. Now someone with no technical experience is going to struggle here, I know it might seem a small point, but it's integral to this system.
What Did I Like?
The whole concept of recurring income
The membership model
The price
30 day money back guarantee
2x done for you products
What I Didn't Like
Apart from some of the stuff on the sales page I struggled to find anything I didn't like
Inside The Members Area
Just a quick warning about the upsells that you're going to see before you get to the members area. People have contacted me quite a few times to tell me of the trouble they have getting a refund for upsells so my advice is to completely skip the upsells at this point.
If you don't like what you get with the front end you're only risking a relatively small amount compared to what those upsells will cost you.
If you're not sure what I'm talking about then check out Matthews comment here to see just what I mean and beside these oto's are available to purchase inside the members area so you don't need to feel pressured into buying them straight away.
Once you get into the members area you'll find that the navigation is very clear and easy to use.
The top section has the navigation for the upgrades and bonuses etc. while the menu on the left contains all the training:
Lesson 1 – Overview – 7.54
Lesson 2 – Done for you products – 2.36
Lesson 3 – Creating you own membership offer – 4.16
Lesson 4 – Keeping your members subscribed – 3.45
Lesson 5 – Protected members area or not? – 8.58
Lesson 6 – Sales graphics and sales copy – 4.45
Lesson 7 – Price points and upsells – 4.34
Lesson 8 – Commission structure – /
Lesson 9 – Free traffic – 18.58
Lesson 10 – Paid traffic – 10.22
Lesson 11 – Teach your students to promote – 4.56
Lesson 12 – The viral affiliate method – 4.11
Lesson 13 – Free traffic case study – 2.36
Lesson 14 – Paid traffic case study – 2.18
Lesson 15 – Getting your students to promote case study – 1.54
Lesson 16 – Conclusion – 1.34
And that is what you get with Seaside Profits. As you can see the training isn't going to be the most in depth, the longest videos being the free and paid traffic.
Four of them are "case studies" which basically consist of Fergal showing figures on a screen.
The Oto's
Let's quickly run through what the upsells are:
OTO #1 – Done for you bundle – $37 with a downsell to $27
OTO #2 – Buyer extractor case studies – $17 with a downsell to $12
OTO #3 – Done for you buyer bot – $197 with a downsell to $97
OTO #4 – 1 on 1 coaching – $97 with no downsell.
One thing I would say is don't believe what you see on these sales pages with relation to this:
The real truth is if you leave that page you'll actually get it for a lower price! And as you now know these are available inside the members area.
Final Thoughts
This is a bit of a strange one for me. This isn't the usual make money online product that makes all sorts of outrageous claims about how much money you can make.
This concentrates on memberships sites that will enable you to make recurring income as long as the customer remains a student.
The information inside here is pretty basic if I'm honest, but for the price you're paying I would say it's a worthwhile investment.
I do have a bit of concern about the free traffic method. The IM space on Facebook is just a place where you're going to get spammed with offers and unfortunately that's what you'd be expected to do.
But with all that said this is a product that I'll be approving if only to get an overview of how to cash in on the membership model.
What Now?
Obviously membership sites aren't the only option for making money on the internet. You can build a site about anything you like and monetize it, you just need to know how.
I learnt how to that at the exact same place Fergal himself learnt, Wealthy Affiliate. Here's his profile at WA:
As you can see he's been an active member for over 10 years, which puts my 4+ years to shame Lol.
The best thing about the way I get free traffic is you don't need to spend all that time on Facebook spamming people.
So if you want to learn at the very same place and even connect with Fergal there you can, simply click the banner below for totally FREE access, NO credit card needed and 10 FREE lessons along with 2 FREE websites you build as you go along with the world-class training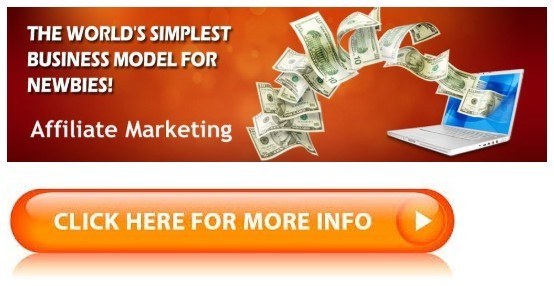 When you sign up I will welcome you personally and help you in any way I can to make sure you're successful 🙂