Welcome to my Profit Portal review. This is a product that has been released by Kenny Cannon and Saul Maraney. I've only had the pleasure of reviewing one of Saul's products before which was called Stackn and to be fair didn't really set the world alight.
Kenny Cannon on the other hand is a totally new name to me, I've never even heard of him before let alone seen any of his work.
I always like reviewing people whom I haven't seen before, it's like a fresh start. Hopefully Kenny can bring something new to the table, a table that has been severely lacking in quality products as of late.
It's almost as if the regular vendors have run out of idea on what to do and are just making stuff up for the sake of it like a product I reviewed yesterday which was just a combination of the vendors old products bundled together to make a new one.
Not one iota of thought even went into that one, so let's keep our fingers crossed for this one.
NAME: Profit Portal
OWNERS: Kenny Cannon & Saul Maraney
PRICE: $4.95
WEBSITE: https://kennycannon.clickfunnels.com/launch-page-416484650
what is profit portal about
Well there's a shocker, they're claiming this is a brand new system that is fail proof that is guaranteed to fill your bank account like never before all for $4.95, ha ha ha, do they really think people are that stupid to think that a product that costs $4.95 is going to actually deliver?
They are some extremely bold statements to make, "fail proof" (it cannot fail), "guaranteed to fill your bank account" (I'm not even sure they can legally put that)
So it's been 6 months in the making and it has resulted in a 6 video product that is going to end the misery that you are feeling with all the lies you've been fed by everyone else.
Now of course this product is different to all the rest (isn't it funny how they ALL say that) because with this system you can start having big paydays as soon as tomorrow.
One of the good things about this sales page is at least they're letting you know what it is you're going to be buying before you buy it.
Take a look at this:
I thought this model was only 6 months old?
Anyway, as I go through the sales page things just don't seem to add up, there are a lot of contradictions such as something as simple as the guarantee.
In the video he says 60 days, but the sales page says 30 days, so which one is it?
Then you have this:
Let's take that first one, in the video about paid list building you have to approach vendors and offer to pay for your inclusion as a new connection on their launch, now while it's not technically begging there is an air of it in there.
Second one, On the same video he says that while he doesn't know how much doing that will cost you he does throw out $1,000 as a reasonable amount that you'd have to pay.
Thirdly, No list required ever? Well i think that you now know that you ARE going to need a list for this method to work.
Fourth, No product creation? On the 5th video, free list building, he goes over MAKING your own product!!
Fifth, no technical skills? In video 3 he shows you things that are going to require you have some technical skills.
So, basically you can disregard everything you've just seen because i couldn't find any of it inside the training.
The method is to find an offer, write a sales email promoting said offer, use either way to build a list and then market the offer to that list.
And that is what Profit Portal is all about, I really wouldn't take any notice of the over theatrical sales page.
what did I like
30 day money back guarantee or was that 60 days?
Clear to follow training
Nothing overly complicated
what didn't I like
I thought the sales page was hyped up and contradictory
The need to build an email list
The cost of building an email list
Or producing your own product and having to go through the launch process
Relying on emails
Inside the training
So, we sort of know what's inside, but now you're going to find exactly what it is you're going to be getting for your $4.95.
Once you get into the members area you're presented with a fairly straightforward dashboard of videos:
Welcome – 5.53 – Kenny shows you around the members area and how to navigate
Video 1 – System Overview – 26.53 – A somewhat bloated explanation of a simple process
Video 2 – Finding Offers – 35.40 – Shows how he use Warrior plus to find offers and goes through the process for picking a product to promote.
Video 3 – Crafting The Perfect Affiliate Email – 26.52 – How to use the JV page for putting your email together
Video 4 – PAID List Building Method – 6.42 – This is where you approach vendors to see if you can pay them to have a new connection added to their product launch so that you get a copy of the buyers list
Video 5 – FREE List Building Method – 26.30 – In this method you have to produce your own product and go through the launch process in order to build an email list.
Video 6 – From this Day Forward – 22.59 – Another bloated video which runs for quite a while, but really fails to tell you anything.
Even though there isn't a lot of training in here, it does do the job, i'm not sure if that job is going to do what the sales page claims, but nevertheless the training is fairly robust.
the oto's
I really don't like upsells, I think there should be enough quality in the main product so you don't need to buy, these quite often, expensive upsells.
Unfortunately it seems to be the way all the product vendors do things, some more than others, but the average number of upsells is around 3.
This one actually has 3
OTO #1 – $47 – Done For You Campaigns
OTO #2 – $47 – 30 Days Of Coaching
OTO #3 – $67 – Reseller Package
If the training is as good as they claim it to be then you're not going to need these are you. Besides, if you find that you're making good progress from the main product then these are available in the members area anyway if you decide you want to make use of them.
But for now I'd advise just staying away from them.
final thoughts
When I saw the sales page I thought that this is just going to be another in a long line of crap products to roll out of the crap producing factory.
But I have to say that this is probably one of the better ones I've seen in a while, it's not great, but it is better.
There are things missing, but for $4.95 you can't go far wrong.
Is this a guaranteed earner? I'm not so sure, just because you build a list doesn't mean they're going to buy the product you're promoting does it.
That brings me on to building a list, that is the only option this course gives, there is nothing else. So you basically have all your eggs in one basket.
I know, I know the money is in the list, we hear that all the time and of course it's true, but it's good to have other options.
But that's not what this course is, this is about promoting an affiliate offer to an email list and it does just that.
I thought he gave out some good advice in the section on finding a product to promote that not a lot of people tell you to do and that is if you are new with no track record, don't go after the products during the launch period.
What he tells you to do is go after the ones that have a bit of age, nothing too old, but out of the launch phase because you're much more likely to be accepted as an affiliate.
As a whole, not a bad product.
what now
A lot of affiliates used to just use an email list to promote products, but even the so-called Gurus are slowly realising that having your own website is the by far the best way to go.
The trouble is finding someone who can teach you the right way, which is where I come in.
I've just celebrated my 4 year anniversary at the #1 affiliate training platform on the internet today, not only do they teach you what you need to know to become successful at affiliate marketing, but they also teach how to build that all important website, which when you know how is a lot easier than you might think.
The best way to build those foundations is to create a FREE Starter account at Wealthy Affiliate.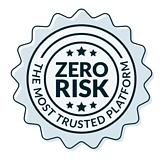 Click the banner below to get instant access and start your amazing journey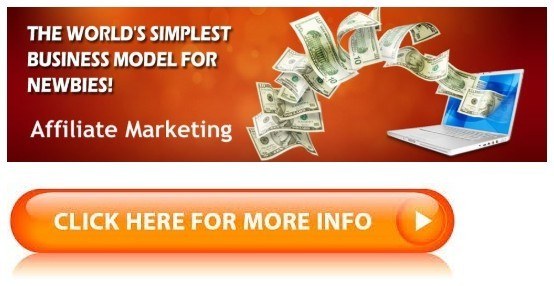 I'll be there to personally welcome you on the inside 🙂