Welcome to my NoClick Profits review. Today we are going to be looking at a new product from Daniel Adetunji and Ugoo Carson. These are two guys who I have never heard of before and have never had the chance to see any of their work, this may be their first product.
Whenever I get the chance to review someone new it's always something I look forward to just so I can see if they can bring anything new to the table.
I see so much rubbish from the usual vendors that when a new vendor enters the arena I'm eager to see the quality of what they can produce.
This review will cover all the important aspects of this product and if you make it till the end you'll find out our final thoughts on whether this is a product worth your investment.
Before that though we'll be taking a look at the actual product before seeing what sort of claims are being made on the sales page.
By then, we'll have a good idea who this would benefit the most and we'll let you know so you don't waste any time buying something that wouldn't be suited to you.
We'll highlight any pros and cons as well as taking a tour of the members area before seeing what the upsells are and how much they cost.
So, without further ado, let's crack on …..
NAME: NoClick Profits
OWNERS: Daniel Adetunji & Ugoo Carson
PRICE: $17
WEBSITE: https://noclickprofit.com/brand-new
NoClick Profits Review – What's It About?
If you're anything like me you're going to want to know what NoClick Profits is all about so let's cut right to the chase. This is an app that allows you to create viral campaigns that increase your engagement, audience and ultimately your business.
The software has a number of preset templates such as email sign up template, giveaway template, facebook & Twitter template, refer a friend template and questionnaire template.
Each template is customizable in order for you to tailor it for your audience even allowing you to add images. You can set any age restrictions you need to as well as set an action to complete.
One of the things I really didn't like is the fact there isn't any training to go along with it, you just have to muddle your way through.
As with all these types of viral softwares you're going to need a large social media presence in order to get any results.
That is basically what NoClick Profits is about.
The Sales page
When it comes to sales pages they can either be very honest or just full of hype, hopefully these guys will follow the first one and not be tempted to BS you.
The first question that pops into my mind is Why? Why do they think that this is going to get your link in front of millions of potential buyers within 90 seconds?
Just because you put together a campaign doesn't mean squat. And it certainly doesn't mean that millions of people are going to see it.
And why are they potential buyers? I suppose you could argue that anybody is a potential buyer for anything, but you and I both know that's not the case.
Even just looking at that headline I can tell what sort of page this is going to be and couple that with how long it is and you've got a classic sales page that is going to follow the hype route, I hope I'm wrong, but I don't think I will be.
If we start at the top of those claims we can see it says 'no experience required' which I have a bit of a problem with.
How are you going to know what to do, how to set up a campaign so it stands a chance of doing what it is supposed to do if you have no experience?
That bottom bit where it says 'step by step training included' would solve the problem if it was included, I couldn't find anything in there that even resembled training.
The web based software claim is right, but that in itself can bring headaches. Web based software can be very temperamental, sometimes it work, sometimes it won't.
As for blasting any link with traffic, where is the traffic coming from? Just sticking a giveaway campaign on your Facebook page isn't going to cut it.
I couldn't begin to tell you the amount of times I've seen that claim. Every product seems to be able to either drive tons of traffic or make tons of money in just 3 steps, which of course is total BS.
They reckon all you need to do is:
Step #1 – Buy NoClick Profits
Step #2 – Enter any link you want to send traffic to
Step #3 – Turn on new campaign and watch as you get flooded with traffic
This might be a new product, but it's the same old rubbish.
Talking of new product I just found this on the JV page:
Either that's a typo or this is an old product that's being re-released or rehashed.
The rest of the sales page is a waste of time, it's just full of hype, they try and make you believe that by using campaigns you can get results like Old Spice or Dove which already have a massive following.
Who Is This For?
This is very similar to a product I reviewed a few days ago, that had you giving away something in order for people to share your link, unfortunately that one was as good as this one and the only person that will benefit from this is the vendors.
If you are new then you might be taken in by the sales page, but you will very quickly realise that the sales page lied.
The Good Bits
180 day money back guarantee
????
The Bad Bits
Unrealistic sales page
No training
Possible rehash of an old product
The need for a large following
Inside The Members Area
Let's see what the members area looks like so you know what to expect should you want to buy this. After you log in you'll see this dashboard:
I must point out that this is a review copy, but you'd like to think that seeing as this launches in under an hour they'd have it all sorted.
The only things in the menu are Dashboard, New campaign and Subscribers, no training whatsoever.
The Oto's
Before we take a look at the upsells I need to give you a quick warning about them or rather the money back guarantee. Some vendors will advertise a money back guarantee on the front end only to leave it off the upsells.
You only find out when you try and get a refund. One of my readers, Matthew, found that out the hard way when he lost a lot of money on the upsells.
You can read about it here in the comments.
OTO #1 – Unlimited version – $47 with a downsell to $29
OTO #2 – Automated – $39 with a downsell to $29
OTO #3 – DFY traffic – $97 with a downsell to $67
OTO #4 – Done for you viral blogs – $97 with a downsell to $67
OTO #5 – Platinum edition – $97 with a downsell to $67
A couple of points I'd like to pick up on, the first being I had no idea the front end was limited, there was no mention of that on the sales page.
And secondly, if this puts your link in front of millions of people why would they try and sell you DFY traffic? It doesn't make sense.
My advice is that you don't need to waste your money on these anyway.
Final Thoughts
I had high hopes for this at the beginning especially as these guys were new to me, but I suppose just because someone's new doesn't mean they'll produce anything of any value.
And that's just what they've done here, produced something of no value.
There is no training on what to giveaway in your campaigns. Generally when I see products like this they say to use a PLR product, but these guys don't even do that.
Getting people to even part with a genuine email is quite a task these days so whatever your giveaway is going to be it needs to be something worthwhile.
And as for getting your link in front of millions in under 90 seconds, well that must be some kind of joke.
What Next?
if NoClick Profits wasn't what you was looking for I'd like to give you another option. Affiliate marketing to great way to earn money on the internet the trouble is you need to find the right people to teach you how to do it.
Wealthy Affiliate is the number one affiliate training platform on the internet today and as they've been around since 2005 you can be sure they are not going anywhere soon.
The platform continues to evolve with the very latest training and live classes, it's one of the reasons I've stuck around for so long.
As a member of over 5 years I'm in great position to tell you all about them. You can read my WA review here.
If you decide it sounds like something you'd want to do then I've got good news for you, at the moment Wealthy Affiliate is offering free membership 😉
All you need to do is click the banner below, you don't need a credit card, just an email and username and you're good to go.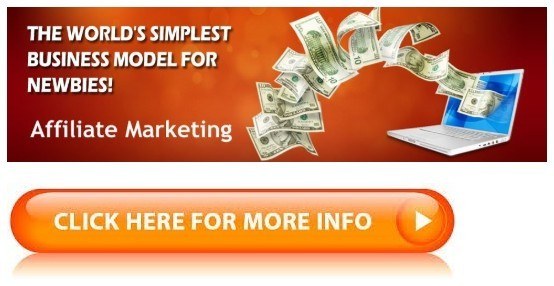 I will personally drop by to make sure you know what you're doing as will the one of the actual owners
I hope this NoClick Profits review has been of some help to you, but whatever you decide to do I wish you the best because there's no feeling quite like it when you can earn money online 🙂