Everybody wants to earn a bit of extra money and doing it online seems the perfect way to do it. This Gold rush review by Jonny rose and Sasha Ilic will let you know if this product will let you do just that or if it's a complete waste of time.
I've only come across Jonny Rose once before with a product called Gram Grands which was to do with using Instagram which was a real let down.
He teamed up with Sasha Ilic on that occasion to and he is someone who I have reviewed quite a few times and I have to say have never really been impressed with what he puts together.
We're going to be covering quite a lot in this review and if you manage to stay till the end you'll find out what we really think about this product when we wrap things up with our final thoughts.
Before that though we will take a look at the actual product to see just what it's about and then we'll take a quick look at the sales page to see if the claims on there compare favorably to the product.
We'll go over any good points as well as any bad points, once we've done that we'll let you know who we think this would benefit the most in terms of needing any experience and the such.
You'll find out what's inside the members area as well as finding out what the upsells are and how much they cost.
So, without further ado, let's get cracking …..
NAME: Gold Rush
OWNERS: Jonny Rose & Sasha Ilic
PRICE: $9.45
WEBSITE: https://getgoldrush.net/begin
Gold Rush Review – What Is It About?
I'm sure you're all dying to know what gold Rush is about so I won't beat around the bush. Gold Rush is basically a carbon copy of Gram Grands just instead of using Instagram you'll be using Snapchat.
The first part of the course runs you through the background of Snapchat and how to set it up. The second part is the case studies section that has 5 different cases of people who are making money with Snapchat using various methods which I'll cover in a later section.
That's basically it. If you want to know how to set up Snapchat then this does a decent job, the second part doesn't go far enough to make it of any use.
It does give you some ideas, but they are only ideas and if you don't know what you're doing you're going to be totally lost. and probably lose money because you won't know the best way to set up the ads.
The first part of the course is very reminiscent of a PLR product and it wouldn't surprise me if that is exactly what it is.
The Sales Page
On the sales page of their last product they told you what the platform was you were going to be using, no such luck on this one.
The platform might be free, but the case studies all use either Paid Ads or buying old accounts. I don't know about you, but I'd hardly call Snapchat a little known site, would you?
By the way that is a typo, it has 229 MILLION daily active users, not 229 lol.
I have to say this is a big sales page and normally when they are this size you can be sure of one thing, hype and lots of it.
You'd actually think that with a page this size they would at least tell you what it's about. But they don't, all they do is tell you what it's not and how much money they are making.
One of the guys giving a testimonial is giving them out like candy recently, I've seen him doing testimonial videos for quite a few products just lately and you're not telling me he's using them all to make money.
In fact the guy is meant to be a newbie according to the sales page, but in reality he is an online marketer and entrepreneur called Bill Ang.
That statement is a bit misleading, ok there is 5 case studies, but to say they are using this exact Gold Rush method doesn't make sense.
For one there is no method, they are just random ways they are making money with Snapchat. One method involves buying and selling accounts while others are using CPA.
That's a strange thing to say when the case studies all show them using Ads bar one.
I have no idea why the sales page insists this is a completely free traffic method when everything they show is going to cost you money, it just doesn't make sense.
And it also states that this is going to take just 15 minutes to set up …..What is?? Apart from setting up your Snapchat account there is nothing else to set up.
Who Is This For?
The question of who this is for is a bit difficult to answer because while it does show you how to set up a Snapchat account it does very little else.
You could easily find what you need on YouTube for free, in fact one of the 5 case studies is just that, a YouTube video.
I think the only people who will benefit from this is the vendors unfortunately.
The Good Bits
30 day money back guarantee
Ideas on how to make money on Snapchat
??????
The Bad Bits
Possible PLR product
Totally unrealistic sales page
Very basic "training"
No direction on what to do
Inside The Members Area
If you do decide to buy this after you've logged into the members area you'll see this dashboard:
The members area is probably the best part of this product because it's very easy to navigate with one exception, when you work your way down the menu you'll have to keep scrolling back to the top to see the corresponding videos.
As we already know this is a two part course and I said earlier that I would let you know what the 5 methods are, they are:
Using CPA – The funny thing about this one is the person doing it tells you that Snapchat isn't too fond of affiliate marketers and is a little bit tricky to get into.
Using CPA
Copying other people's CPA snap Ads
Buying and selling Snapchat accounts

PPC

All of those videos are very basic and really just give you ideas, they're not step by step instructions.
The Oto's
Before we get to see what the upsells are and how much they cost I need to give you a heads up about them. So many times vendors will offer a 30 day money back guarantee on the front end and then leave it off the upsells.
People will naturally assume everything has the guarantee and only find out they don't when they try and get a refund.
The problem is upsells can cost a lot of money so there is the potential to lose a money like one of my readers, Matthew, did.
You can read about that here in the comments if you want, hopefully that won't happen to you.
My advice is to skip the upsells when you see them because you're not going to miss out as they are available inside the members area anyway.
OTO #1 – Gold Rush pro – $27
OTO #2 – Done for you – $47
OTO #3 – Profile booster – $147
OTO #4 – Coaching – $77
OTO #5 – Resell rights – $97
That little lot there will set you back a cool $395. Judging by the quality of the main product I see no point in even contemplating buying these.
Final Thoughts
My experience with Jonny Rose isn't going well. I feel the first part of this is just a PLR product that delivers very basic set up instructions that you can easily find on YouTube.
The second part which is meant to be the meat of the product really fails to do anything of any real value, again you'd get more value for free on YouTube.
I don't know if this is an old product that has just been given a new name, but the training videos are dated 6/27/2019 which is over a year ago now, obviously setting up Snapchat is evergreen, but this is being sold as a new product.
This is just one of those products that leaves so much out that you're going to have way more questions than this answers.
That makes it 2 for 2 for Jonny Rose as I won't be approving this one.
What Next?
If this is what you have been looking for then great I wish you all the luck in the world. But if it isn't then let me recommend something that I know works.
Affiliate marketing is a great model to enable you to make money online, but only if you have the right people teaching you.
Like this product there are plenty of courses out there that claim to be able to teach you, but again like this product fall way short of actually doing that.
Wealthy Affiliate has been around since 2005 and has a proven track record of producing the goods. With over 1,4000,000 members you wouldn't expect anything else.
If you are interested in learning from the best then simply click the banner below, you don't need a credit card, just a name and email address and you're good to go.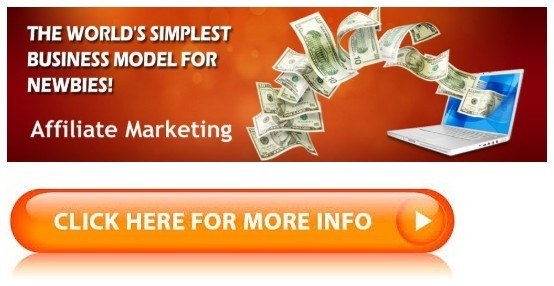 I'll meet you on the inside and be there to help you every step of the way. You'll even get to meet the owners who will stop by to welcome you.
Whatever you decide I wish you the best in your online endeavors and remember I'm here to help you anyway I can 🙂