Owning your own blog is a great feeling, the freedom to write about what you want to write about without the constraint of an employer calling the shots, the freedom to earn an income where ever you are in the world at any given time, but people are always asking me do i earn money doing this, well in this post I'm going to be showing you how you can make money from a blog in a way that even someone who's new to it can understand and put into action.

getting started
One of the most popular ways to make money from a blog is to place ads on your site, now although that is easy to do my personal thoughts on the subject are that it is one of the biggest mistakes you can make with new blogs.
Let me explain that a little. If you want to earn money from your blog you're going to need to be writing content that is going to keep your visitor on your site.
Now what happens when you have ads placed here there and everywhere is that the visitor gets distracted from what your post is about and let's be honest these ads are going to take these visitors away from your site. That's a big no-no.
These ads are only ever going to bring you in income worth worrying about if you have a lot of traffic in the first place and that isn't going to happen overnight regardless of what all these product creators tell you about pushing a button and miraculously having all the traffic you can handle if you buy my $10 product.
So the first little tip is stay away from ads, to begin with anyway. Focus on building out quality helpful content that your readers are going to trust because i see so many just chasing the dollar that they forget to help people.
Help people first and the money will come, not the other way round. But some people will argue that show me the money first and then I'll help people. WRONG ATTITUDE!
HOW TO MAKE MONEY BLOGGING
OK now we've got that out of the way and you're happy with not earning any money …… wait a minute …. what did you just say?
I think you heard me right the first time. That's the reality of starting your own blog. I'm currently helping my son and daughter-in-law to set up a blog about their passion which happens to be everything Disney. You can check it out here to give you some idea.
You'll notice that there isn't a single ad in the sidebar or any affiliate links as yet, there will be just not yet.
They're fully aware that this is a marathon not a sprint and they are going to have to put the work in.
In the beginning it's hard work and don't let anyone tell you it's not. But it does get easier.
In the beginning you start to doubt yourself, you wonder if your content is any good, you wonder why it is you're not getting the visitors you think your writing deserves, why it's not sitting on page 1 of Google. Keep going!
You will have to be mentally strong and trust the process. It's a process all successful bloggers have been through at one time or another.
The problem is a lot of people quit before they begin to reap the rewards, those who keep going end up winning. Here's a quick example of how someone made close to $28'000 on a 13 month old blog
So you've stuck at it, you've got a good number of visitors to your blog, your content is great and things are gaining momentum.
It's time to think about the methods you're going to use to earn money from your site.
money, money, money
Making use of affiliate links on your blog are without doubt the number one way to earn money from your site.
For example, I use an incredible tool for all my keyword research called Jaaxy, it enables me to find the exact keywords that are going to work for me, but not only that it also does a whole host of other great things that make my job that much easier.
Now this tool has an affiliate program and if I wanted to I could sign up, which I have done and I would then write a detailed post on the advantages of using such a great tool.
Within that post I would place my affiliate links in different places in the text like above or pictures, something like this:
and anyone that clicks on that link will be cookied and if they go on to purchase it you will get a commission. Simple right.
So if you have a blog about dogs and you absolutely love the new bed you've just bought him you'll simply find an affiliate program that deals with that bed. There are so many programs out there that you'll never be short of choice.
The above goes for any type of blog you're setting up from 'how to put on make up' to 'gardening' and everything in between.

e-books
Unless you're going into a brand new niche that you know nothing about, which i don't recommend by the way, you're going to have a fair bit of knowledge of your chosen subject, probably a lot more than you realize.
Other like-minded people in the subject are always open to learning more or are actually actively looking for a way to complete a certain process.
It's a good bet that they would be willing to buy an e-book off your blog if the price was right, especially if they already like the way you write and communicate with them through your blog.
advertisements
I know, I know, I said stay away from ads, but that is if your blog is new, but as your blog continues to grow you are probably going to look into putting advertisements on your site.
Like i said you will need to have a decent amount of traffic to make this anything near worthwhile.
Probably the one you're all familiar with is Google adsense and if you haven't quite got the number of visitors that you need to do direct advertising deals with the big advertisers, Adsense allows you to put ads on your blog without the need for the big traffic.
Now saying that you could put a banner on your site in a prominent position and charge $50 a month and when the traffic grows as it will if you stick to the process of helping first then there's no reason why that amount can't grow to $1000 a month.
Not bad just to have a banner sitting on your site, but it all depends on the amount of traffic you have. Let's face it who in their right mind is going to pay you for advertising space if you've got only a trickle of visitors each month? No-one right.
don't have a blog yet
There are many ways to learn how to set up your first blog, but it can always be a bit of 'suck it and see process' if you chose the wrong people to teach you.
I've seen many platforms that fail to deliver on certain aspects of the industry, but I have found only one that hits the mark on all the different areas that need to be understood if you are to stand any chance of producing a blog that stands the test of time.
I've been a member of Wealthy Affiliate for more than 3 years now and it is always evolving and staying up to date to enable its members to stay ahead of the pack.
If you want to know more about them click the banner below to go to a detailed review of what I would call the industry leaders.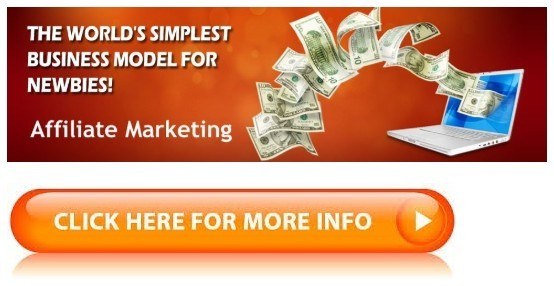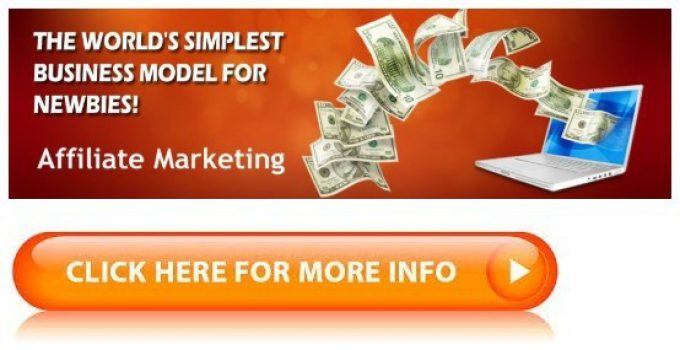 So there you have it, some simple ways to make some money from your blog. Do you have any ways that work well for you that you want to share? Leave a comment below to let everyone know your thoughts.