Welcome to my Fusedd review. Today we're going to be looking at the latest product release from Mark Bishop and Venkata Ramana.
I'm pretty familiar with Mark Bishop and have had the opportunity to review a couple of his products before and both times have been quite impressed with what he has put out.
Venkata Ramana isn't someone who I've come across too many times in fact I've only seen his work once when he partnered with Mark Bishop with their previous product, Krowd.
I know there are people who don't really like what these guys put together, but you're never going to please everybody all the time.
If they put together a product that isn't full of hype and stands a chance of earning some money then that's good enough for me.
This will be a fairly comprehensive Fusedd review and will cover all the important aspects. If you manage to stick around until the end you'll find out our final thoughts on the product.
Before that though we'll be taking a look at the actual product to see what it's about and then comparing that to the claims on the sales page.
Once we've done that we can tell you who this product would suit the most as well as highlight any positive points and any
negative points
We're going to be looking inside the members area as well as taking a look at the upsells to see how many there are, what they are and how much they're going to cost you.
We'll then wrap things up with our final thoughts.
Time to get started ……
NAME: Fusedd
OWNERS: Mark Bishop & Ventaka Ramana
PRICE: $17
WEBSITE: https://www.fusedd.net/
Fusedd Review – What's It About?
Let's cut right to the chase here and tell you what Fusedd is about because to be honest I'm intrigued to find just as much as you.
Rather than just believe what the sales page says or doesn't say I find if I have access to the product it's always best to have a look at the overview video to see what it's really about.
Fusedd is a software that lets you create a campaign that uses CPA offers that you can research by keyword from within the dashboard area. Once you've chosen a campaign you need to apply to the network and get approved.
The next step once you'e been approved is to press the promote button for that offer, this will bring up premade templates that you can customize for autoresponder and tracking codes.
The software also has the option of generating ads which will give you the title, the URL and also some ad copy as well as some keywords to include in your campaign.
As you've probably guessed by now getting traffic to those landing pages is done by way of Bing Ads. They do include a couple of training videos on how to set up Bing Ads.
And that basically is what Fusedd is about.
The Sales Page
Now we know what it's about and what you have to do let's take a quick look at the sales page to see what that has to say about it and what sort of claims are being made.
I have to say that headline is pretty accurate which is very unusual to see, normally they are pure hype, but you're not actually going to be selling anything, not sure if it could be called a secret though.
For those of you who don't know what CPA is it stands for Cost Per Action which basically means you get paid when someone performs an action.
That action can be giving an email address, filing out a questionnaire or subscribing to a newsletter, so they are not actually spending any money, but you still get paid by the CPA network.
I don't think there's a day that goes by that I don't see a product that claims all it takes is 3 steps for their product to work and this one is no different.
I do have a bit of a problem with their 3 steps especially the last one where they say all you need to do is turn on instant targeted traffic which as we know is Bing.
But you don't turn it on, you have to set up your ad campaign within Bing, this doesn't do that for you. Ok, it does generate an ad, but even that you're going to need to go through before putting into Bing.
I say that because in their training video when they are demonstrating the ad generation with the brand name Baby Stuff which offers baby clothes, the generated keywords that you are supposed to put in your Bing campaign included words like 'baby stuffy nose at night' which is totally irrelevant.
They claim that all you need is a $5 budget, but from experience I can tell you that it's very likely that until you work out a winning ad campaign you're going to spending a hell of a lot more.
Is that possible to earn that? Yes, absolutely, but keep in mind you are going to be spending money for the ads and until they start showing a return on investment you could be out of pocket by that much as well.
I think the claims on the sales page in relation to the actual product aren't the worst I've seen, but they do view it through rose-tinted glasses.
Who Is This For?
I feel this would suit someone who has some spare money to risk on ads because there are no guarantees that just because you have an ad on the first page of Bing that you're going to get any results.
Someone who is new will have a steep learning curve to overcome if they are to make any money whereas someone with experience probably wouldn't need to use this anyway.
The Good Bits
30 day money back guarantee
Done for you pages
Basic training included
The Bad Bits
Having to use Paid Ads
Difficult to get approved by the big networks
Not very compelling Ad copy
Inside The Members Area
So, once you've bought this and logged into the members area you'll be presented with a main dashboard are that looks lie this:
Unlike most products the menu for this is along the top consisting of your main dashboard, settings for your autoresponder, statistics for your campaigns, what level of access you have as well as the training.
It's all pretty straightforward to use, but the training helps out if you get stuck.
The Oto's
Before we take a look at what the upsells are we need to give you a quick warning. You're going to see these upsells right after you buy this, but before you get access to it.
Sometimes vendors will offer a money back guarantee on the front end and then leave it off the upsells, some will even advertise a money back guarantee on the upsell pages, but still leave it off when you buy.
This can result in a major loss of money for you just like it did for Matthew when it happened to him. You can read how much he lost in the comments here.
Hopefully that won't happen to you.
OTO #1 – Pro version – $67
OTO #2 – Expert – $37
OTO #3 – Instant traffic – $97
OTO #4 – Agency – $47
OTO #5 – 1K Week v2 – $127
It makes you wonder why they would want you to spend another $97 on OTO #3 Instant traffic when that's exactly what the main product is supposed to deliver??
I'm not the biggest fan of upsells and so that you don't lose money like Matthew did I would skip them. You can always pick them up at a later date if you want because they are available inside the members area anyway.
Final Thoughts
This is a bit of a tough one if I'm honest, it's not the worst product in the world, but there is a lot in here that you don't need this for, you can do it all yourself.
But having said that if you are new then having it all in one place does have it's merits. Things like not having to worry about putting together a landing page can be invaluable to someone who doesn't know the first thing about building one.
Everything inside worked which is a big plus because you wouldn't believe the number of products I review that certain aspects don't even work.
The sales page does try and simplify the process which I'm sure you'll find out isn't case should you buy this.
Can it work? Yes. Is it going to cost you money? Yes. the question is how much is it going to cost you before you see a return.
If you have spare cash and don't mind risking it then I'm going to say go for it.
What Next?
I hope this Fusedd review has helped you out in some way, but if it's not what you were hoping it would be I'd like to offer an alternative for you.
At one point on the sales page they make the statement that Affiliate Marketing sucks which I totally disagree with, only last night I made $277 while I was sleeping thanks to Affiliate Marketing.
In my opinion it's the best business model in the world, it gives people a chance to earn the sort of money that might ordinarily be out of their reach.
The thing is people want instant results and I'm not going to sugarcoat it for you, getting started in affiliate marketing isn't going to reap instant results.
It takes a bit of time before you can start reaping the rewards. The farmer knows that. He knows that you have to sow the seed before you reap the harvest, but he also knows that you don't do both in the same season.
If you have the desire to make it work and really want it then you need to find a training platform you can trust. Wealthy Affiliate has been around since 2005 and are the number one affiliate training platform on the internet today in my opinion.
They are both trustworthy and credible and it's why I've been a member there for over 5 years. You can read my WA review here if you want and if you like what you see I have good news for you.
At the moment Wealthy Affiliate are offering free membership so you have no financial risk involved, all you need to do is simply click the banner below, no credit card needed, just a name and email address and you're good to go.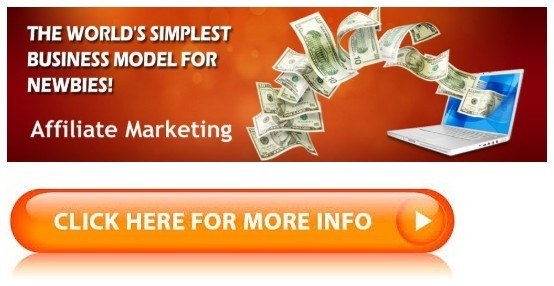 I'll meet you on the inside and be there to help you every step of the way. You'll even meet the owners who will stop by to welcome you, but whatever you decide to do I sincerely wish you all the best because there is honestly no feeling like it when you can earn money online 🙂