Welcome to my Influx review. Today we're going to be looking at the latest release from Guy Potok and Frankie Pellegrino. These two guys are totally new to me although I have heard the name of Guy Potok before I've never had the chance to review any of their previous work
It's always nice to see new faces to see what they can come up with because after a while all the usual vendors just seem to put out the same stuff and the majority of the time it isn't very good.
This will be a detailed Influx review so it will be quite long and if you stay until the end you'll find out what we really think about this product.
Before that though we need to find out what this is all about by taking a look at the actual product so we then have something to compare to the claims on the sales page to see if they are to be believed or not.
Once we've done that we'll be in a better position to tell you who this would suit best, be that a newbie or someone with more experience.
As well as highlighting the good parts will we also highlight any bad parts before taking a look inside the members area to see what is in there.
The upsells will also get a look so you will know what the are and how much they cost. We'll wrap things up with our final thoughts.
Now you know what to expect from this review, let's get started.
NAME: Influx
OWNERS: Guy Potok & Frankie Pellegrino
PRICE: $12.95
WEBSITE: https://www.grabinflux.com/live
Influx Review – What's It About?
I'm sure you're dying to know what this is about so I'll right to the chase. In a nutshell this is about CPA and for those of you who don't know what that is it stands for Cost Per Action.
This means that you don't have to sell anything in order to get paid. What you will be getting paid for is stuff like an email address, telephone number, zip code, etc.
Once you've chosen an offer to promote, say for argument's sake you are running an email submit offer, you will then send traffic to that offer and all they have to do is put int heir email and you will get paid.
To get people to your offer you will be paying for traffic and will either send that traffic to a landing page or direct link to the offers landing page.
The reason he uses paid traffic with this is because as he says "you don't want to sit at the computer 18 hours a day in Facebook groups, forums, Reddit, Quora and YouTube and all the other social media platforms trying to get traffic to our offers"
The paid traffic is going to come by way of Bing Ads.
As I'm quickly skimming the training so I know what this is about I'm getting a bit confused, I know, it doesn't take a lot 🙂
The overview video talks about using paid traffic for this, but then in the training videos he starts talking about using Craigslist for sending people to your offers.
I'll know more when I go through it in more detail and I'll let you know what I find out in a later section, but for now that is what Influx is about.
The Sales Page
So now we know what this is about let's take a quick look at the sales page to see what they have to say about it.
Even that headline is a bit confusing, nowhere in the training does it mention anything about getting other people to download free products.
It's safe to say I've reviewed a good number of products and it never ceases to amaze me that they all claim their products work in just 3 simple steps.
Influx makes the same claim:
Step #1 – Find the best offers
Step #2 – Choose what offers to place into the system
Step #3 – Wait for the money to pour in
If only it were that easy. Finding the best offers is going to be a bit difficult if you are new because how would you know a good offer from a bad one?
Placing the offers into the system, what system? Do they mean where you have to create a landing page which takes way longer than you think it will.
Or do they mean listing your offer on Craigslist? Could it be setting up Bing Ads?
Whatever the system is you apparently just wait for the money to pour in …….. Earth to Frankie, come in Frankie.
Whether you're using Craigslist or Bing Ads you could be waiting for quite some time to see any money let alone seeing it pour in.
So the $100 a day claim is by using free traffic so you'd think that would be the main stay of the traffic training part of this product wouldn't you.
We know the free traffic is Craigslist so why is the training showing you how to post jobs on Craigslist which cost up to $25 to list? So it's not free traffic, again, confusing.
You're never going to start earning in the next 30 minutes, that's a complete lie.
That is bugging me so much that I've been over the training modules again in case I missed something because they are pretty persistent that this has a free traffic method that they will teach you.
I still couldn't find any free method.
They try and make out that CPA marketing is some sort of secret which is just not true. I actually reviewed another product only yesterday that was about using CPA.
This whole sales page is as confusing as the product itself, it gives you reasons why you must buy Influx today, one of them is that this is the first product of its kind to show you how to make $100 a day by getting other people to download free products.
And another one that Influx is based entirely on free traffic.
Again, I have no idea what they are on about because I couldn't find anything inside that even resembled those two statements.
Who Is This For?
They claim this is entirely newbie friendly, but I can tell you now that any newbie will be left scratching their head in total confusion with this one.
Would someone with experience use this? Absolutely not, it's just all over the place with nothing new inside.
The Good Bits
30 day money back guarantee
CPA marketing has the potential to earn money
?????
The Bad Bits
Very confusing training
No free traffic
Nothing new
Inside The Members Area
Let's take a quick look at what the members area has to offer so you know what you'll be buying into should you decide to do so.
Once you've logged in you'll have this dashboard in front of you:
It's built on the Clickfunnels platform which always proves to be stable, the only negative I have to say about it is the fact you need to keep scrolling back up to see the videos when you're working your way down the menu.
The menu consists of 7 modules:
Welcome
Overview
Offers
Landing page creation
CPA marketing
Alternate traffic source
Conclusion
The CPA marketing module has 3 videos in there that cover 1. Creating an account with Craigslist 2. Starts off with Clickbank, but quickly digresses on to Offervault and Max Bounty 3. Starts off with Clickbank again and goes through what sort of offers are on there.
In my opinion it's all pretty muddled.
The Oto's
These types of products always come with upsells and that in itself can create problems for people, money problems. You see, what can happen is some vendors will offer a 30 day money back guarantee on the front end and people will think that the guarantee covers the upsells as well and they could be forgiven for thinking that.
The trouble begins when the vendors leave any type of guarantee off the upsells or greatly reduce the time period for a refund.
The only time people realise there is no guarantee is when they try and get a refund when the upsells don't live up to the claims.
The same thing happened to Matthew, he lost a lot of money. You can read about that here in the comment section. Hopefully that won't happen to you.
OTO #1 – Pro version – $27 with a downsell to $17
OTO #2 – Done for you campaigns – $47 with a downsell to $37
OTO #3 – Autopilot traffic – $97 with a downsell to $67
OTO #4 – Reseller rights – $77 with a downsell to $57
OTO #5 – Traffic masterclass – $197 with a downsell to $147
If you really want to buy Influx then my advice to you is to skip the upsells when you see them, you're not going to miss out because they are available to buy inside the members area.
But you're only going to be risking the front end price rather than $445 if you want to refund which I suspect you're going to want to do once you've seen this for yourself.
Final Thoughts
Earlier on I said I'd let you know what this uses as a traffic source when I found out, well I didn't find out, nothing definitive anyway.
As with anyone who I've never reviewed before I'm always hopeful they've put together something of value, that couldn't be further from the truth with this product unfortunately.
It's a complete mess, it's all over the place. I'm not sure if it's Frankie Pellegrini's first product, but he needs to work on the way he puts his products together so they flow from one subject to another, not jump back and forth.
I really don't know why they couldn't decide on a traffic source, it doesn't make sense especially as this is supposed to be making how he earns $100 a day.
They bang on about it being a free traffic source then in the first video he says you don't want to sit at your computer for 18 hours a day trying to get free traffic.
But contradictions like that sum up the whole product and I won't be approving it to you guys, you deserve better.
What Other Options Are There?
I really hope this Influx review has helped you make a decision on whether to buy this or not but if you've already decided it isn't for you I'd like to offer you an alternative.
I make my money as an affiliate marketer and I've helped people do the same. You need to follow training that isn't going to jump around and contradict itself.
If Wealthy Affiliate did that they wouldn't still be here after 15 years teaching people how to make money as an affiliate marketer, me included.
As a member of WA for over 5 years myself I can give you an insight to how they work and what they can do for you, if you are interested you read my review of WA here.
If you like what you see then I've got some good news for you, at the moment they are offering free membership so there is absolutely no financial risk to you.
All you need to do is simply click the banner below, no credit card needed, just a name and email address and you're good to go.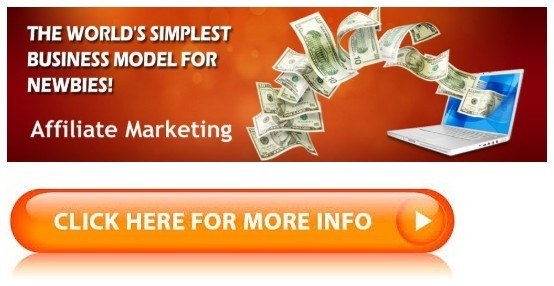 I'll meet you on the inside and be there to help you every step of the way. You'll even meet the owners who will stop by to welcome you, but whatever you decide to do I sincerely wish you all the best because there is honestly no feeling like it when you can earn money online 🙂