Welcome to my review of Take surveys for cash. Today we take look to see if cash can be made with Jason White.
NAME: Take surveys for cash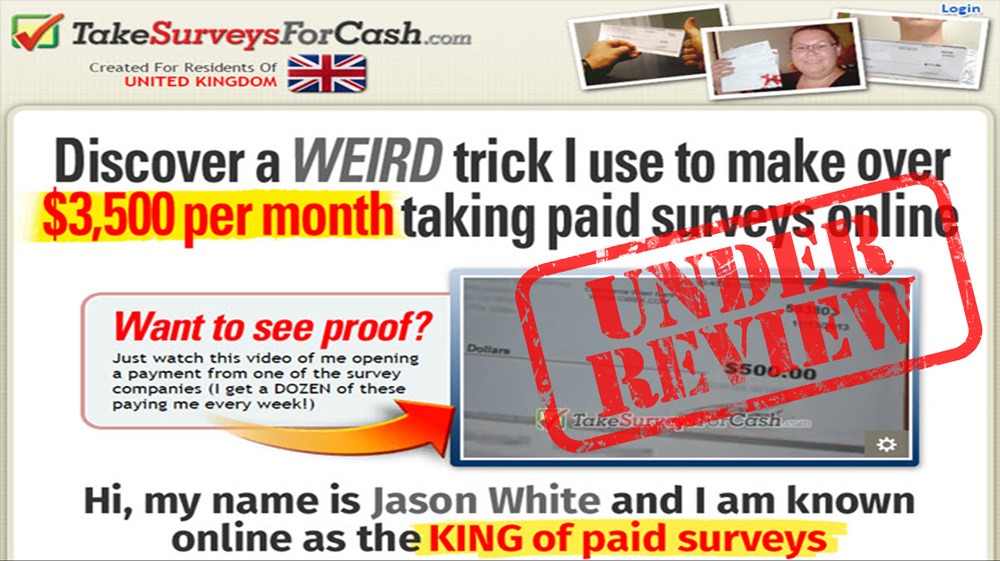 OWNER: Jason white
PRICE: $78 $39
SUPPORT: Ticket system
OVERALL RANKING: 0.3 / 5 stars
[yasr_overall_rating size="medium"]
Take surveys for cash
Online surveys can be an appealing source of supplementary income to some mainly because they can be done in the comfort of your own home in your spare time, unfortunately some people see that as an opportunity that can be taken advantage of. In my opinion Take surveys for cash and Jason White fall into this category. By the way we never actually get to see Jason White.
Lets look at the starting price of $39.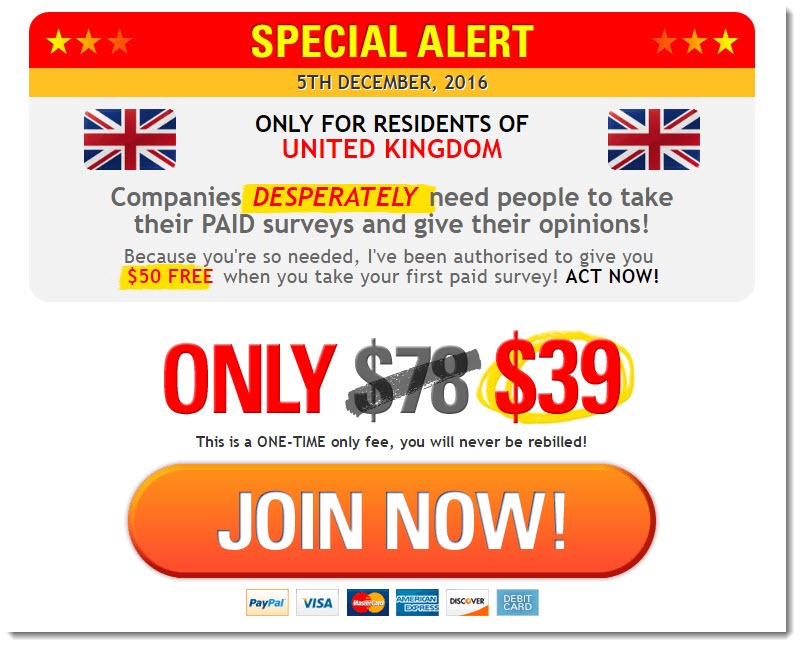 First thing to notice is the 'Only for residents of United Kingdom'. This is known as geo-targeting, so if i were in the USA then this would read 'Only for residents of USA' etc. etc depending on what country you're viewing the page from.
He then goes on to play the 'companies desperately need you' card followed by a free $50 which would of course be £50 if it were indeed only for UK residents.
Next we have the price strike-through which is meant to imply that this was double the price that you can now get it for if you act quickly.
So we resist the tempting offer and click away and what do you think happens next?

That's right, the price immediately drops to $27!!! But that's not it just yet, we again resist the increasingly tempting offer and click away once more and by now i'm sure you know what's gonna happen don't you?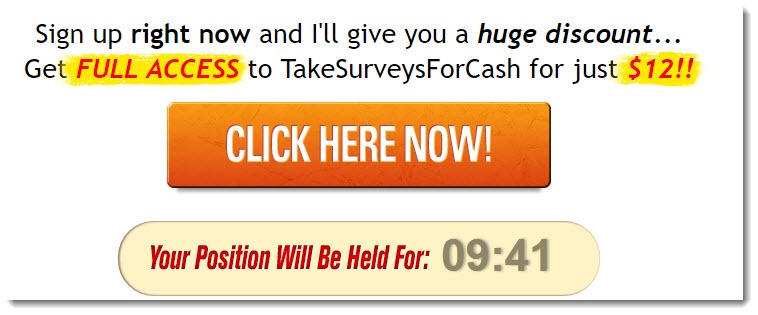 That's right, Jason White is going to give us a huge discount and let us have access for $12. $12, incredible, but this offer will only be held for 10 minutes, we'd better hurry if we're gonna secure our spot. Or should we??
What do you think?
You're right again, the timer reaches zero and sits there for another 15 minutes and yet we are still able to proceed with the offer.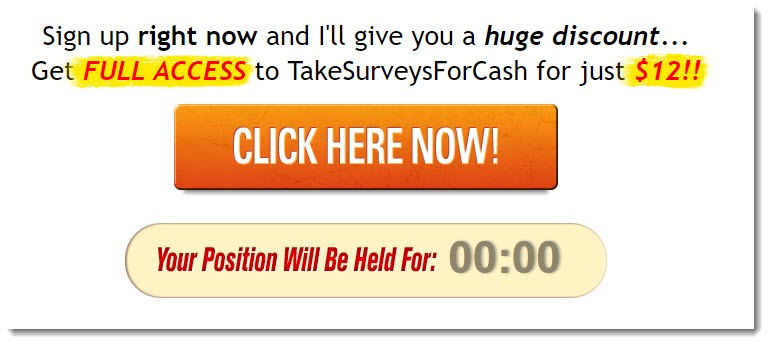 When we refresh the page the timer resets to 10 minutes. This is a common marketing technique to get the potential customer to buy thinking that the offer will not be available after the timer runs out. Now you know differently.
If we look at it so far we have a product that claims to be making over $3500 per month originally being sold for $78 now being offered for a mere $12. I know that if something was making me $3500 per month i wouldn't be offering it at $78 let alone $12 a pop!!!
If we dig a little deeper we find even more that doesn't quite add up.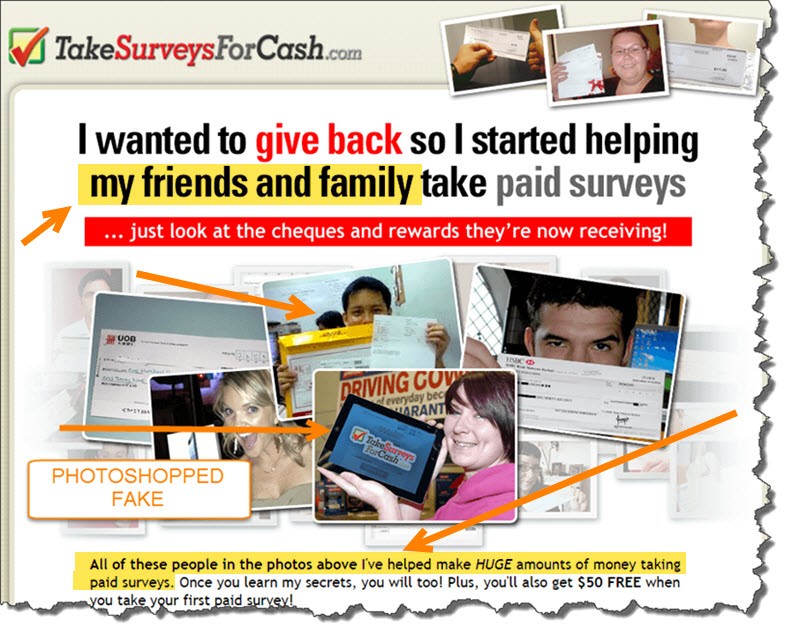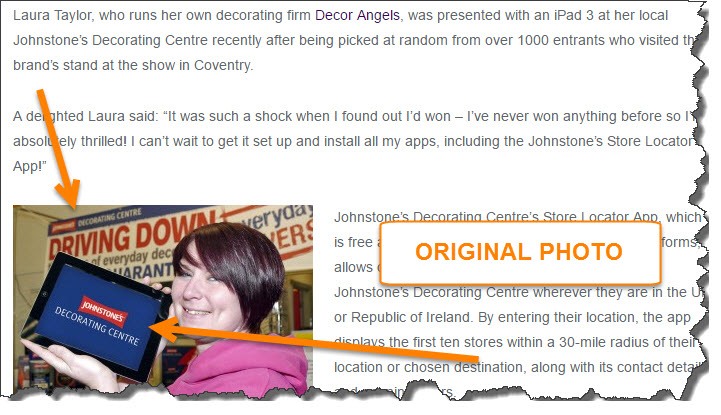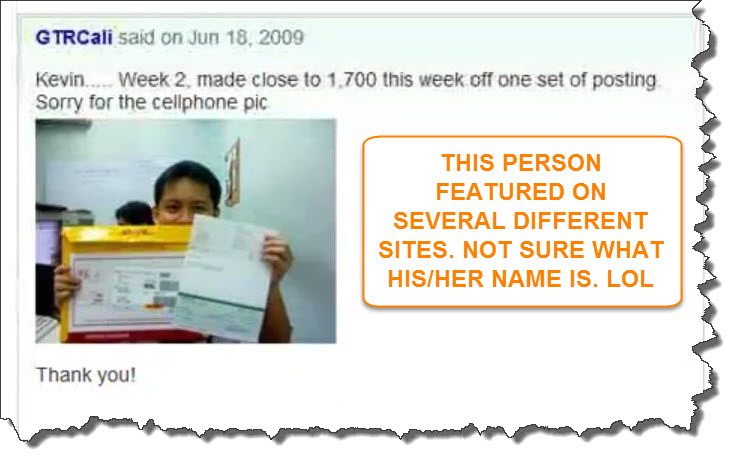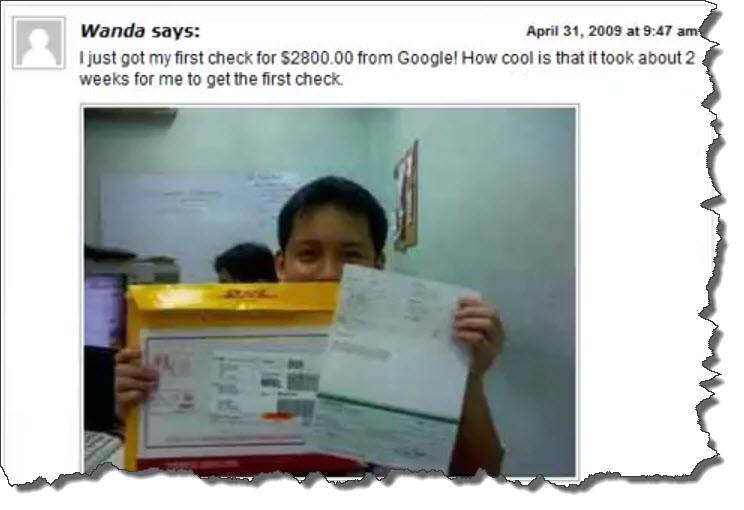 It is clear to me that these photos are not what Take surveys for cash claim or intend to portray them to be. If someone is going to be this dishonest, how on earth are you meant to trust a word they say? I know i wouldn't.
Take surveys for cash affiliate program
Another worrying aspect of this whole thing is the presence of the affiliate program, not that there's anything wrong with affiliate programs, i make some very good money through them. No my problem is, as you can see from this snapshot, the amount per sale being offered….$78 on a $39 product.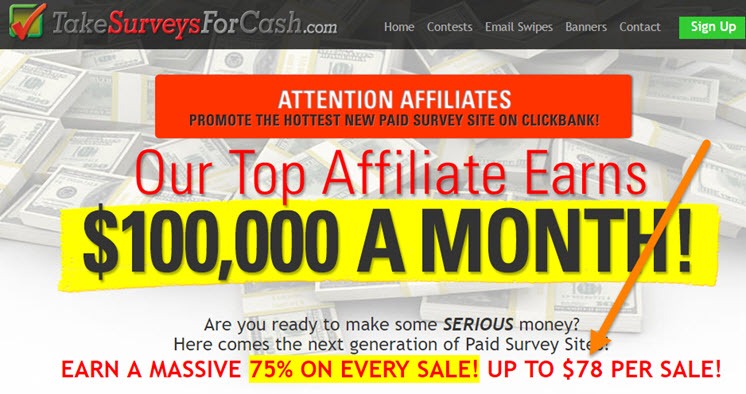 This can only mean one thing……upsells.
What are upsells, well they are subsequent products that the vendor tries to convince you that you need in order to succeed.

In this case there are 3 of them.
Take surveys for cash
support system
With any program you buy you want to know there's help if you need it right? Well i'm sorry but this one ain't gonna do it for you.
Their "support center" is extremely thin. One section labeled "knowledge base" consists of 3 questions.

If you want some help with something other than that then you have to submit a ticket since their "live chat" feature doesn't seem to work. I submitted a ticket on 1/12/2016 and as yet have not heard anything form them. I will update as and when i hear back from them, but i wouldn't hold your breath.

final thoughts
Can you earn money with Take surveys for cash ? Probably, but not the amounts being touted by Jason 'the king of paid surveys' White unfortunately, would be nice if it were true 🙁 I personally would stay away from this product simply because i don't trust him and his 'weird secret trick'.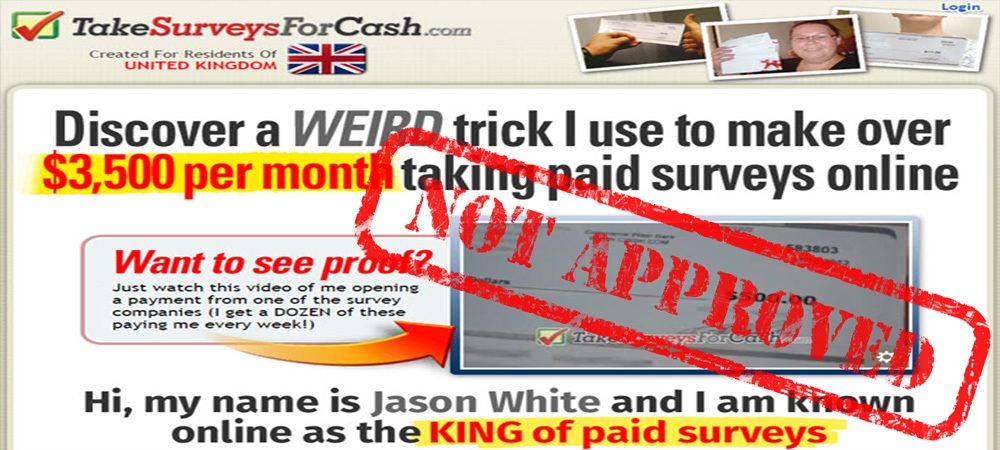 There are legitimate survey companies out there that you can use and i have listed a few of them here (number 4)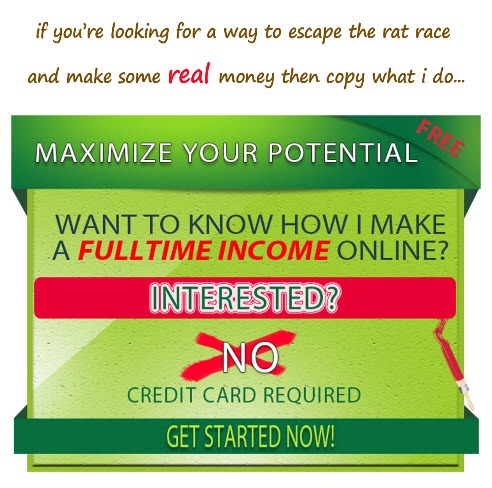 Have you had any dealings with Jason White and Take surveys for cash? If so get in touch below and let me know your experience.