Welcome to my Commission Replicator review. Today we're going to be looking at a new product from the Kosky boys. I've had the opportunity to review a number of their previous products.
Some of their products are good, some not so good and some are just plain rubbish. Hopefully this one will be one of the better ones.
What I'll be covering in this review is what this product is all about as well as taking a look at the sales page. We'll go inside the members area to see what's included and also go over the upsells.
I'll finish off with what my thoughts are on this are and if I think it stands any chance of making you any money or if it's a complete lemon and you should steer well clear.
NAME: Commission Replicator
OWNERS: Gylnn & Leigh Kosky
PRICE: $19.97
WEBSITE: http://commissionreplicator.com/
What Is Commission Replicator About?
Before we take a look at the claims on the sales page we're going to see exactly what this is about by seeing what the overview video says and having a quick look at the training videos are about.
The welcome video doesn't really tell you anything about the product so I'll have to look a little deeper.
It turns out that Commission Replicator lets you make use of done for you funnels or if you want to create your own from scratch you can.
The funnel includes a basic review of preselected products as well as preloaded bonuses to offer. This is all completed with a cloud based app.
This means you don't have to worry about hosting your own funnels, but that also means that if they decide to pull the plug you lose everything.
The concept sounds great, but after quickly skimming the training (I'll go more in depth later) I couldn't find any training about getting traffic to your offer.
Without traffic what's the point of even having a funnel? Hopefully it might become clear what you're supposed to do about traffic when I go through it in more detail.
The other glaringly obvious omission is how do you get your affiliate link so you can promote the product? They simply say apply for it, but as we all know that almost always results in rejection if you are a newbie, which don't forget this is meant to be, 100% newbie friendly in fact.
Apart from that I'm quite excited by what I see at the moment, that may all change, but for now I like it.
The Sales page
I'm sure you'll agree the sales page is an important tool in the process of getting you to like and buy the product, unfortunately some vendors, in their eagerness to get you to buy it, can make unrealistic claims, a bit like the last product I reviewed.
That is why I feel it's so important to see what they're claiming especially as I know what the product actually is now. So you're getting the benefit of my inside knowledge to make a better buying decision.
Doesn't that sound tempting? I'm pretty damn sure anyone could do with $1,000+ per day in commissions, I know I could! Problem is I see headlines like this all the time and they are never ever true.
Like I already said this doesn't even have any traffic training, it doesn't matter how good a product is, if you can't get traffic you're not going to make any money let alone $1,000+ per day.
That would be funny if this wasn't such a serious matter, "your chance to become a super affiliate overnight" What a total load of BS.
Are they Stupid? They don't seriously think that do they?
They keep on about this newbie friendly traffic included as well. They even say all you have to do is login to Commission Replicator, choose one of the DFY campaigns and activate the traffic and watch the commissions roll in!
I really don't know what they're talking about when they say activate the traffic?? They must think it's something special because the commissions are just going to roll in. LOL.
Pity they haven't shared it inside the training.
This is probably one of those cases where the traffic training is only available if you buy the upsells which sucks.
What Did I Like?
Done For You Funnels
30 day money back guarantee
Easy to understand training
What Didn't I Like?
Unrealistic claims on the sales page
No traffic training included with the front end product
No automatic approval for affiliate link even from their own products
Cloud Based
Inside The Members Area
Before you get to the members area you're going to have to get past 6 upsells. I'm going to give you a warning about these in the next section so be sure to check it out.
The members area is pretty easy to navigate with the menu on the left and the related videos being shown in the middle:
The training consists of 5 videos:
How to create your campaigns – 4.51
How to deliver bonuses via JVZoo – 2.29
How to deliver bonuses via Warrior Plus – 2.09
How to create campaigns for any product, service or launch – 5.23
How to share/upload your funnel – 1.05
As well as that you have the Bonus Builder App which if you are new will take a bit of time working things out. You also have DFY email swipes, but again if you're new you're probably not going to have an email list to send these to.
Really disappointing not to see any traffic options included with this.
The Oto's
As we know this has 6 upsells attached to it which is a stupid amount of extra stuff they want you to buy. I know I'm not the biggest fan of upsells, but 6 is just ridiculous.
And that brings me to the warning I was telling you about. There have been cases where people have bought the upsells straight away before even trying out the product.
When they find out the product isn't what they thought it was and want their money back they come unstuck and only get the main product refunded losing out on a lot of money.
To see what I mean take a look at Matthews comment here, you'll be glad you did.
Anyway let's take a quick look at these 6 upsells:
OTO #1 – Unlimited Version – $67 with a downsell to $47
OTO #2 – Done For You – $97 with a downsell to $67
OTO #3 – Automated Traffic Flow – $97 with a downsell to $67
OTO #4 – Conversion boosting Tools – $67 with a downsell to $47
OTO #5 – Triple Threat Traffic – $67 with a downsell to $47
OTO #6 – License Rights – $197 with a downsell to $97
Here's something I don't understand, I didn't know that there was a restriction on how many funnels you can make on the front end product, but seeing as the first upsell is an Unlimited version then I suppose there is.
The other thing these guys do with the upsells that really annoys me is the way they give you one price, but then immediately drop it if you decline the offer.
How would you feel if you bought OTO #6 only to find out you could have got it for $100 cheaper??
At least now you know you can get these discounts simply by clicking "No Thanks" at the bottom of each sales page.
Final Thoughts
I had high hopes for this one when I took a quick look, but the further I dug into it the more disappointed I became. The lack of any traffic training is a big issue with this.
You shouldn't have to buy the expensive upsells just to make a product viable.
Don't think that the last video in the training will give you anything either, all that does is show you how to share by copying your link, not where to share.
Even if you were going to share on social media, don't you think that everybody else who buys this will be doing that. People don't want to see the same old DFY pages and bonuses do they.
And that's the problem with Done For You stuff, everybody gets the same stuff. So not only are you competing with all the other affiliate marketers out there, but you're going to be showing stuff that a lot of other people are showing.
Customers aren't stupid and will see through the duplicated sales pitch and basically just ignore you.
What Other Options Are There?
When I first started Affiliate Marketing I would spend ages searching for answers to questions that arose from the products that I bought.
And these would be what I consider now to be a simple task, but at the time were bringing me to a standstill just because the products didn't provide any real help.
Affiliate Marketing is a fantastic business to get into if you learn the right way. It seems all these vendors are willing to sell their souls just to make sales without any real thought for who's going to be buying their products.
And they'll keep selling you product after product, preying on you like a vulture.
When it comes to the right training Wealthy Affiliate is the number 1 affiliate training platform on the internet today and will continue to be so for the foreseeable future.
That's the reason why I'm still there over 4 year after I joined as a newbie.
Having been there for the amount of time I have I know how they work so I have a great review here that you can read over or if you like you can click the banner below for instant access.
Don't worry it's a starter membership that is TOTALLY FREE. You really do have nothing to lose.
You'll even get 2 FREE websites and 10 FREE lessons on how to set them up ready to make money online. Simply click the banner below, no credit card needed, just a name and email address and you're good to go.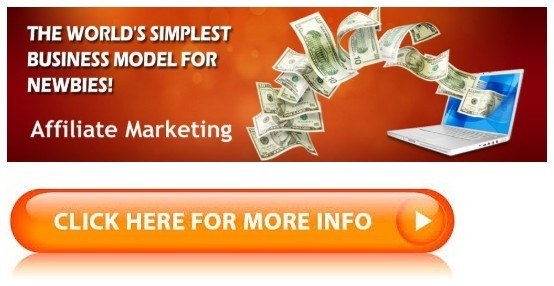 I'll meet you on the inside and be there to help you every step of the way. You'll even meet the owners who will stop by to welcome you 🙂