When it comes to making money there are opportunities everywhere if you only know where to look, how about buying old furniture, painting it and selling for a profit, but can you make money flipping furniture? We're about to find out.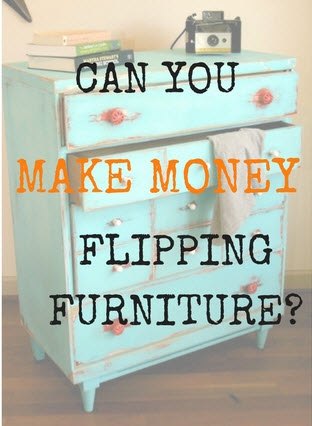 You've got 3 main points to worry about
​Where to find your potential money maker
​The actual process of painting your piece
The profit you're going to make
There are ther areas such as where you're going to store your newly created works of art and where you're actually going to restore them, but for now we're going to concentrate on the core elements.
where to find items
​So before we can start restoring a piece we first have to find a piece to work with. Another question you can ask yourself is what period of furniture are you interested in, for example:
Colonial
victorian
Art Nouveau​
​modern​ and post modern
One of the best places to find furniture when starting out is Craigslist mainly because of the area you can search just keep in mind the distance when you have to pick the piece up.
Next up is Facebook, this is a great platform to find items that are cheap or better still free if you can collect, which of course you can.
Garage sales are another great source for finding that bargain, the people holding the sale are in no mood to put everything away again so are open to some great offers.
Another option is your local second hand shop (thrift store), you're not going to get as good a bargain as a garage sale simply because the owner has to make a profit on the items he sells, but that being said if they've acquired the stuff from a house clearance or storage locker then you might well find a piece at a great price, you never know till you try.
Moving on from the garage sale you have the estate sale which can quite often be an absolute goldmine with the operator of the sale just wanting to liquidise as many assets as possible. They can be a drain on your time though so keep that in mind.
I'm going wrap this section up with Auction houses, these are probably your best bet if you are looking for a particular period of furniture.
Before we leave this part let me share with you some important points when buying furniture;
If you find a piece that is no longer fit for its original purpose, think outside the box and ask yourself if you could repurpose it.
​Always see the piece you want to buy, don't buy simply on the buyer saying it's a great piece.
Try to stay away from previously painted items due to health implications such as lead paint being used.
​giving your piece a new lease of life
​It doesn't really matter if you don't see yourself as a great painter, no i don't mean a Picasso or van Gogh, the process is really simple and very straightforward.
To get your piece of furniture ready for painting you need to clean the surface with a cleaning solution of white vinegar and water mixed at a 50/50 ratio, this is a great way to get rid of any polishes that may be on the wood and will give a good base for your paint.
At this point you're going to want to remove any handles and the like, once that's done you're ready to paint.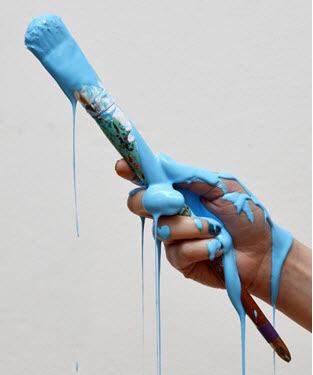 This is going to be your choice of color, but i would recommend having a look around at some similar items to see what colors look best and also the finish.
When all the painting is done and dry, put back your hardware and you're good to go.
the profit
​Now this is an area where a lot of people come unstuck, they think that because they paid relatively little for the chest of drawers for example that the selling price would have to reflect that.
This couldn't be further from the truth, the people who are buying your drawers don't know how much you paid for it do they, they can only see the finished article and the price tag you have on it, and if they think that it is a good price for what they are getting then they will have no problem paying that.
It would be a different outcome if you said to them 'hey i only paid $25 for this, but i want you to pay $500' do you think they'd be happy to that, no of course they wouldn't.
it's all about perceived value, but don't forget you have to give your customer quality.
The first few times you sell an item it will feel a bit strange charging that amount when you know how much it cost you, but don't forget to take into account the work that has gone into it.
If you feel you would benefit from being shown on video exactly how to make money flipping furniture then simply Click Here!
where are you going to sell them
​This is another area you have to factor in the price you charge, stores aren't cheap. But stores aren't the only option for you.
Some of the same places you went looking for the furniture in the first place are good options for selling also like Craigslist or promote through Facebook.
You could also sell through your own Etsy shop​​ you can read a recent article on making money on Etsy here​.
What about your very own website, don't know how to build one? don't worry i've got you covered
check this out, it shows you how to create a website in under 30 seconds!​​
If you're not the sort of person who likes to get their hands dirty, but still wants to make money then you probably want to check out what it is i do to make a living and see if it's for you, just click the banner below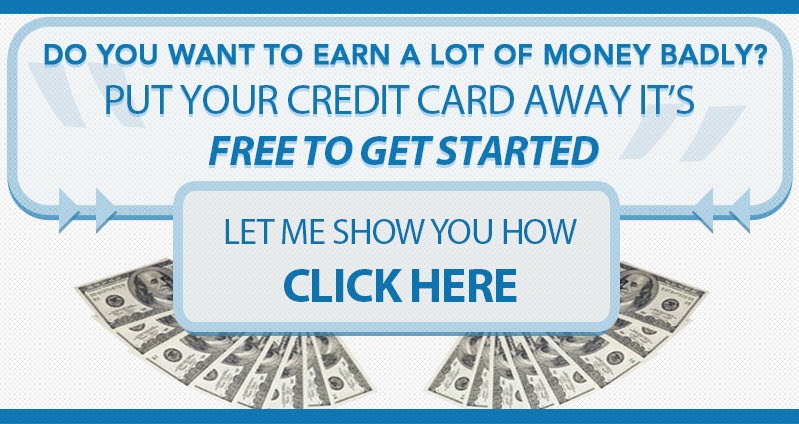 Do you flip furniture? or know someone who does? or it's something you'd like to get involved in then share your thoughts below. we love to read them 🙂