Welcome to my Bulletproof Commissions review. This is a new product by someone called Vick Carty and that isn't a name I'm familiar with which I've got to say is going to be somewhat of a break from the 'normal' vendors that I review.
Hopefully this guy can restore some sort of credibility back to affiliate marketing because of late there has been some absolute rubbish being released by the same old names.
This was released on the 25th January so it's a couple of days old and I always like to see what all the other reviews think about a product.
I have to say that if the first page of google is anything to go by then this should be a great product because I couldn't find one person that said anything bad about it, but to be honest all they really did was just repeat what the sales page is saying, so you don't really get a review, you just get another sales page.
This review is different, I still go through the sales page because I think it's important for you to know that what is being said on the sales page is either true or just a load of BS, but I also go through the actual training to see if it stands up to the claims that are being made.
NAME: Bulletproof Commissions
OWNER: Vick Carty
PRICE: $9.95 > $4.95
WEBSITE: https://bulletproofcommissions.com/live
what is bulletproof commissions about
Before I actually let you in on what this actually is, lets see what they say this is. Apparently this is a copy and paste system that is going to result in $100 – $1000+ per day in just 3 simple steps.
Now I'm sure you all know by now that any headline that says that is just a load of hype to get you to think you can do it, but in reality it never turns out that way.
From what You see on the sales page it doesn't look good for this particular product, all the same stuff being said about ZERO experience required, I just don't get that, along with just 3 very simple steps.
However, I'm forever the optomist and will carry on regardless, hopefully the actual training will make up for it.
Now one thing I'm a bit confused about is this little bit about ethically stealing campaigns from a TOP affiliate marketer which have been earning HER $100 – $1,000 per day.
I've been through the entire training and there is no mention of HER ever again, in fact if you hadn't seen that on the sales page you'd think this was all his own campaigns which he actually tells you they are inside the training, so I have absolutely no idea who SHE is and more importantly if SHE knows Vick Carty is 'stealing' HER campaigns.
Very strange indeed.
Anyway back to what this actually is. Do you see in that image above where it says "No existing list required", what it doesn't tell you is that to "copy and paste" these campaigns you're going to need to cough up $297 to sign up to Convertri which will enable you to build the landing page that is required to capture the email addresses and start building your list.
You need Convertri because he is going to give you the exact same landing page that is apparently going to get you the maximum conversions and remember you can't do it yourself because you bought this thinking you you need ZERO experience, right?
In my mind $297 is a fairly big budget, don't you agree, so "no big budget required" is another false statement.
Now I'm not sure if I'm missing something here or I'm just stupid because this is being sold on it being just 3 simple steps right, well if i'm not mistaken, and don't forget you've got no experience, what's the point of spending all that money to be able to gather emails when you haven't got anything to promote?
It's a fundamental part of the process that Vick totally leaves out. Now I know that a product of this price can't possibly cover all the bases, but then just be honest with people and don't sell it to someone with no experience, because what the hell are they going to do with this?
what did I like
To be honest, not a great deal, it's a very thin product that gives you some email swipes and not a lot else
what didn't I like
Trying to sell it to people who can't do anything with it
Over hyped sales page
Extremely thin "training"
Over selling of upsells
inside the training
OK if you're hell-bent on buying this then let me show you what you're going to be getting. First off don't pay the $9.95, if you go to leave the page you'll be presented with this:
Why on earth have I "Qualified" for a special discount just because I was going to leave the page? Anyway you'll get a $5 discount so you'll only have to pay $4.95.
Once you buy this and get past the 5 upsells which I would strongly recommend you DON'T buy, not yet anyway, I'll get into the OTO's after this, you get into the members area.
Now the members area has 9 steps listed, but the actual product only consists of step 4 and step 5, the rest are the upsells and some other rubbish.
STEP 4 – BulletProof Commission System
Step 1 – Understand The Full System – 6.29 – a simple overview of the next steps
Step 2 – Access Your DFY Campaigns – 1.34 – tells you how to download your dfy campaign
Step 3 – Setup Your DFY Campaign – 6.50 – this is where you set up your autoresponder with the email swipes
Step 4 – Access Your DFY Mini Funnel – here comes the $297 hit with having to purchase Convertri
STEP 5 – Get Traffic (free)
Strategy #1 – Viral Post Builder
Strategy #2 – Email Traffic
Strategy #3 – FB Live Strategy
Strategy #4 – FB Group Profits
Strategy #5 – FB Influencer Strategy
Get Traffic (paid)
Strategy #1 – Solo Ads Traffic
Strategy #2 – Warrior Forum
And that is basically it, apart from the upsells which we'll move onto now.
the oto's
The reason I said not to buy the upsells straight after you bought the main front end product is beacuse you could end up paying around $500 and then realise the product isn't actually for you and have a torrid time trying to get all that money back.
Some of my readers have let me know that sometimes they don't even get back the money they spent on the upsells when asking for a refund, they only get the main product price which in this case would be around $5.
Have a look at the comments here.
What I'll do is list the upsells, but also let you know if you can get them cheaper by clicking "no thanks" at the bottom of each page so at least I can save you a bit of money 🙂
OTO #1 – Bulletproof Commissions Pro – $27 with a downsell to $17
OTO #2 – BulletProof Commission Ultimate – $19.95 a month with a trial for 4 days @ $1 then back to $19.95/m
OTO #3 – IM Traffic Academy – $147 with a downsell to $97
OTO #4 – EHOME – $67 with a downsell to $47
OTO #5 – VIP Bootcamp – $197 with a downsell to $97
I really think that is deplorable, imagine if you have paid the full price for that little lot and then read this and find out you could have got it for a lot less? It really is terrible.
final thoughts
All I've got in my head at the moment is those upsells, how can anyone do that? Just tell them the right price in the bloody first place for crying out loud, don't try to con people.
As for the product itself, I'm afraid it another in a long line of let downs. A total waste of time and money and hope.
I know it doesn't seem a lot of money for the product, but when you take into consideration the time to go through it and realise it's just another pie in the sky product and that you won't actually be making the sort of money the sales page led you to believe you would.
And then you go looking for the next shortcut.
All that is time wasted is time you could be spending on building a real online business. You see I've realized that, you can't keep chasing the next "opportunity", you need to focus on a tried and more importantly in my opinion, trusted way.
As far as this product goes, don't even bother trying it.
so what now
I am going to tell you a secret that not a lot of people know, but even the so-called top affiliate marketers are now recognising, and feel that you deserve to know about and that is the most effective way to build an online income is with your own website.
Having your own website is like building your house on rock solid foundations, without that your house will crumble and fall and the same goes for your online business.
The best way to build those foundations is to create a FREE Starter account at Wealthy Affiliate.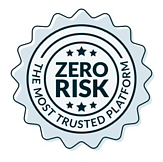 Click the banner below to get instant access and start your amazing journey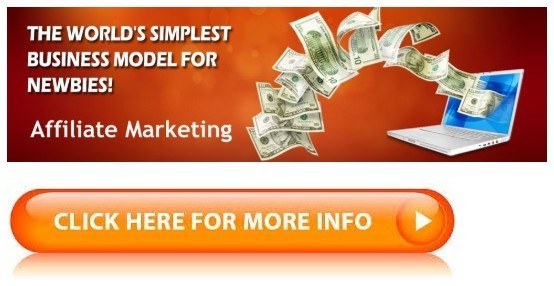 I'll be there to personally welcome you on the inside 🙂