What is TopCashback about? Today we're going to join up with TopCashback to see if you really can earn cashback on the everyday things that you would normally buy or if its one big fat scam.
NAME: TopCashback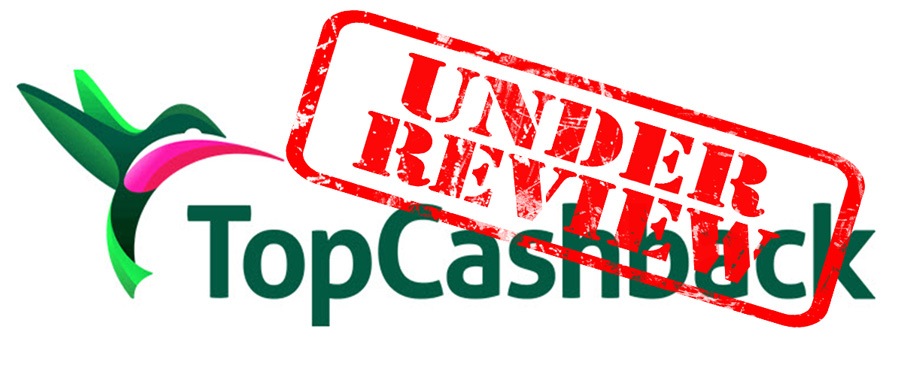 FOUNDERS: Oliver Ragg and Mike Tomkins
PRICE: free to join
WEBSITE: topcashback.co.uk/com
OVERALL RANKING: 4 / 5 stars
[yasr_overall_rating size="medium"]
the story behind topcashback
TopCashback was the brainchild of two friends, Oliver Ragg and Mike Tomkins and in 2005 it was released in the UK with the mission to let people save money while doing their shopping.
The beginning was not an easy one for the fledgling company, like many new businesses, working a lot for very little return, however the pair were committed to passing on 100% of the cashback to the customer and so the only revenue they would be from adverts.
The company reached a milestone 1 million members in 2011 which also resulted in TopCashback being launched in America.
At the beginning of this year they reportedly had 6 million members.
the sign up
The sign up was very straightforward with just an email address and password needed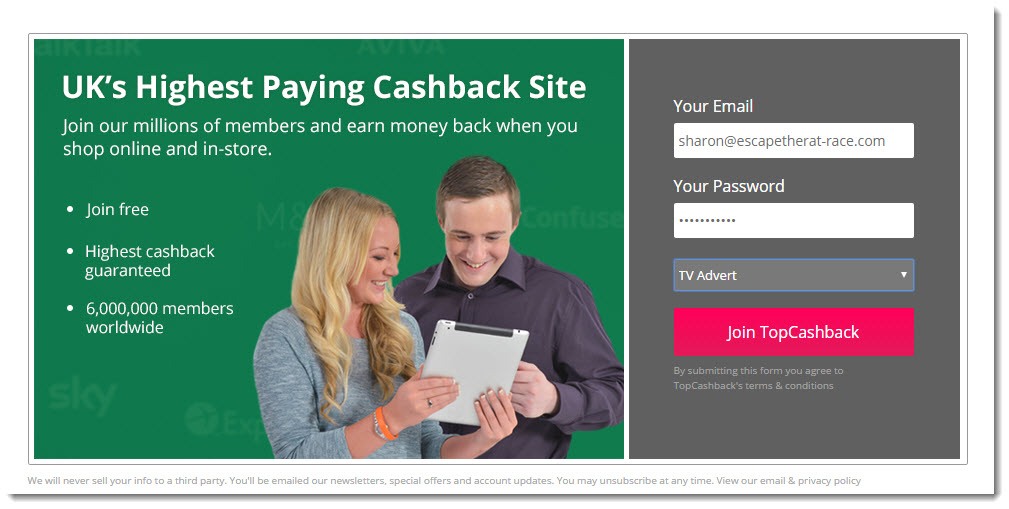 what i didn't like was the fact you are automatically signed up for what they call their plus membership 

however when i checked out the plus membership i decided to stay with this level given what you get for it even though it is going to cost.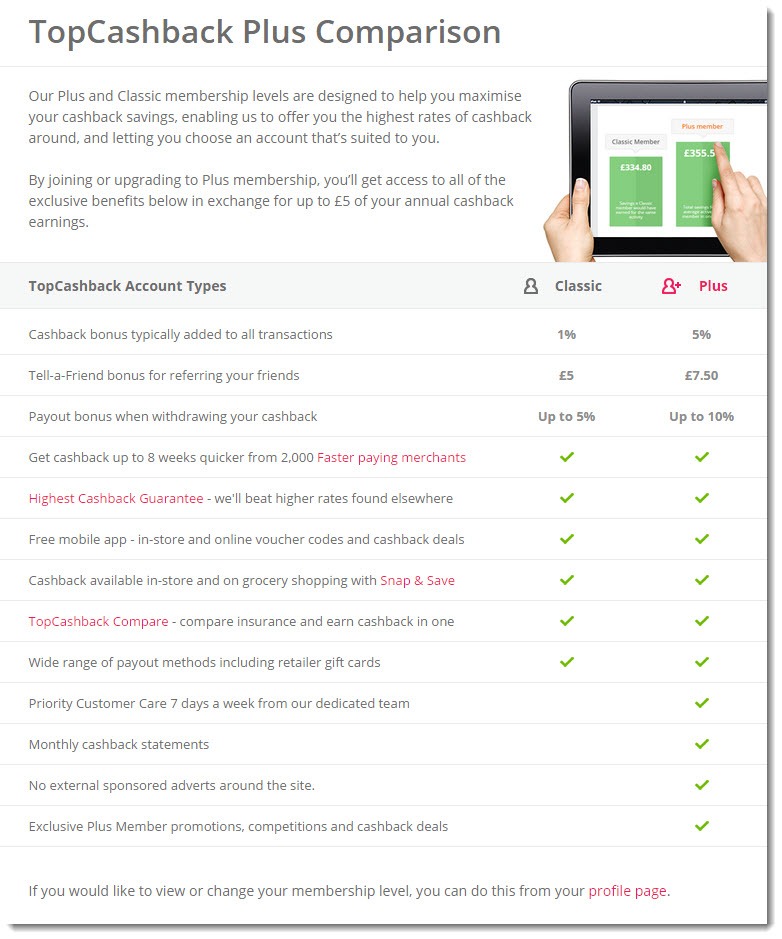 time to start shopping!
The choice you have is vast. From games consoles to life insurance.
And the best part is you just shop as you normally would and TopCashback handles everything for you.
You click on an offer and you are directed to the merchants page through TopcashBack, don't go directly to the merchants site yourself because you won't get your cashback, it has to be through TopCashback to qualify.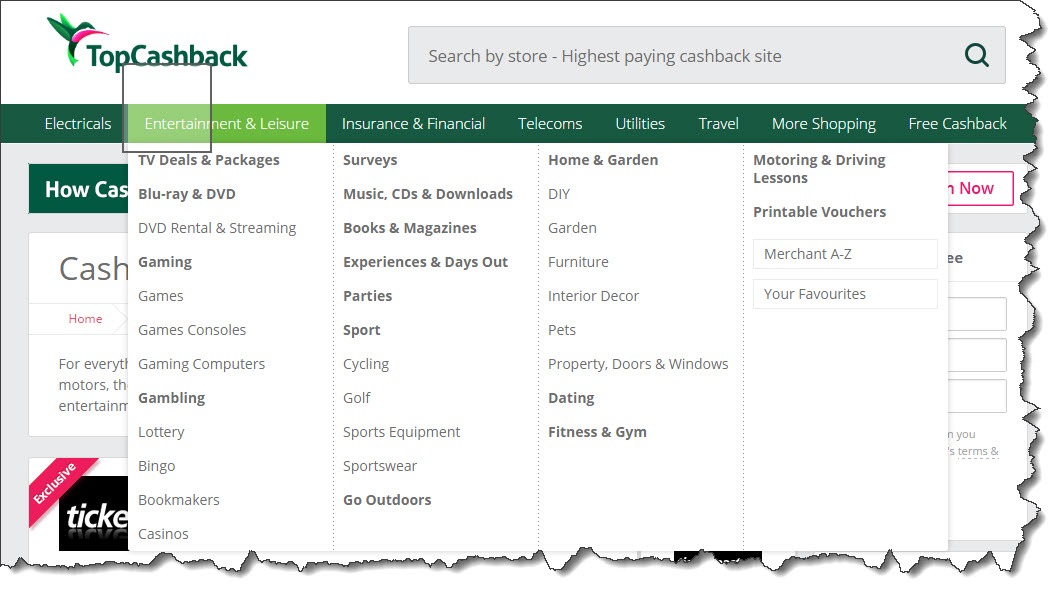 I choose to sign up for the National Lottery which has a £21 cashback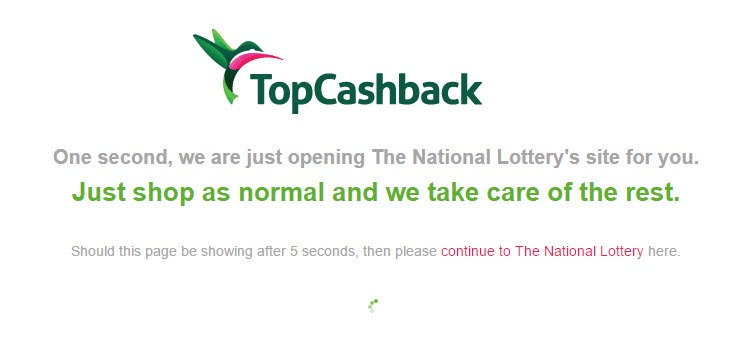 other ways to earn
One of the features i like is the tell-a-friend. You get paid £7.50 for each friend you introduce.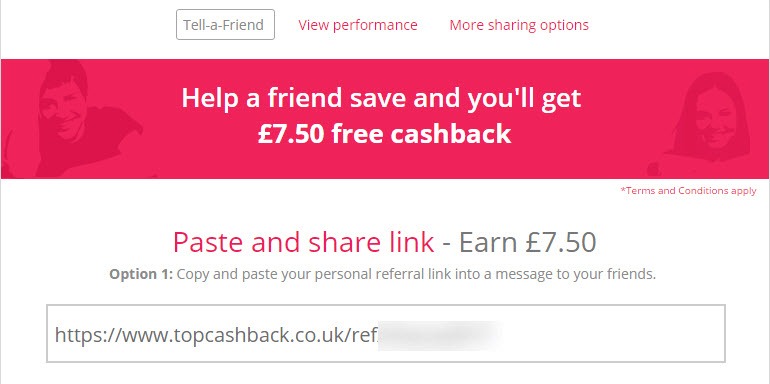 There are some terms and conditions that you have to stick to like the fact that your friend must have a minimum £10 cashback themselves of payable status for you to be able to be paid the £7.50 referral fee.
Another way is the free cashback section where you have:
No purchase offers
Free trials
Free sim cards
Surveys
Competitions
All have there own levels of cashback but the free cashback description is a bit misleading because you still have to do something for the cashback, be it filling out a survey or actually buying an item.
If you prefer to actually go to a shop to do your shopping then Oncard is something you are going to want to do.
Oncard lets you collect cashback from your in-store purchases.
One problem i found was that from the 26 offers being presented i could only see Mastercard as a payment method, no visa. I don't have a Mastercard and am not looking to get one either.
If you do have a Mastercard then you will need to first register your card with TopCashback then activate the particular offer you are interested in to be able to then go out to the shop and do your shopping.
snap and save
This feature was introduced in 2013, it's an app for your smartphone and has been downloaded 500,000 times and works by allowing you to snap your till receipt by using the app. If any of your items are approved you earn cashback. Simple as that.
The items that are promoted are done so on a weekly basis with time periods in which to buy them.