Welcome to my Trio Review. Today we're looking at Dan Ashendorf's latest product that claims to reveal the fastest way to $427 a day.
That claim can be taken in different ways, most people will think because they're seeing the word fastest that it means they're going to be making that money really, really quickly, like by next week or something.
Whereas I see it as just meaning fastest, not necessarily quick, it could take months and months and to be fair it more than likely will.
It will be interesting to see what this sneaky 3 step formula actually is because I'm always up for learning and if he's doing something that I'm not and I think it's a good idea then I'll jump on it.
I've never had the opportunity to review any of Dan's previous products, I don't actually know too much about him so this is going to be quite refreshing for me and hopefully he can bring something new to the table rather than the usual rubbish that gets released.
NAME: Trio
OWNERS: Dan & Carolyn Ashendorf
PRICE: $9.95
WEBSITE: https://triolaunch.com/front-end-v2
What Is Trio About?
Well, the big selling point of this is the 3 simple steps hence the word Trio. What you get is a 164 page PDF, well it's actually on google docs. The trio method focuses on aggressive list building by the way of creating non promotional content on a large scale and creating digital products.
Again the word simple can mean different things for different people, some might think it means things are going to happen quickly, others will think it means the steps are easy.
Not sure why those 3 steps are 'sneaky', perhaps it will become clear as I go through the training in more detail.
The Sales Page
What I Like to do in my reviews is to take a look at the sales page to see what sort of claims are being made and if those claims make it into the actual product.
After all, those claims are probably what are going to influence you into buying the product in the first. Imagine how disappointed you'd be if you couldn't find them after you've bought the product.
Now, I'm not going to pretend I've been through the whole 164 pages because quite simply I haven't got the time, but I have skimmed over them and have a few things on the sales page that I couldn't find in there.
For example, the graphic above tells you specific pages where you'll learn certain things, like the one secret that will build you a massive list for free. That alone might be enough to make you want to buy this, right?
Well, once you've bought it and made your way to page 57 here is what you'll find:
Now, I'm not the sharpest tool in the box, but I couldn't see any secret, can you? If you can please let me know.
I've been through the rest and you'll just have to take my word for it when I say I couldn't find anything on the specific pages that relates to any of those claims which is extremely annoying.
I was looking for the new technology that would accelerate my results like I never thought possible so I could forget the search engines. All I found on page 125 was a footnote about how he has taken a breather from writing for Quora and Medium to concentrate on this book???? What sort of new tech is that!????
What Did I Like
Low price point
lots of information
What Didn't I Like
PDF only, would like to have seen videos
Seems to be very disjointed, was expecting more of a sequence of steps
Won't be as quick to implement as the sales page would have you believe, there is a lot to go through
The translation from spoken content to words can be a bit hit-and-miss with the software not recognizing what's being said 100%
Lots of talk of "secret" stuff when there really isn't any
A Look Inside
Before you actually get to the members area after you buy this you're going to need to get past the upsells. This has a modest 3 of them which believe me is quite good seeing as the last couple of products I've reviewed have a crazy amount.
I still think 3 is too much, but it seems every product has upsells so I suppose we're stuck with them. What I would say Is don't buy them, not at first at least.
If you want to get them later you can because they are available to buy in the members area. I say not to by them for the simple reason if you were to buy this and all the upsells then realise it wasn't for you and wanted a refund you would be risking a lot less money with just the front end.
You may want to take a look at Matthews comment here to see what I mean.
Anyway back to the members area:
From here you can access the book and the software. With the software you're going to need a website because it's a plugin.
I haven't touched too much on the software so let me just give a quick rundown of what it does. Basically it can pull in videos which have creative commons license which if you didn't know let's you use the video without any copyright issues.
It also takes the spoken aspect of the video and turns that into text with, like I've already said, varying success.
Within this area you also get a demo of Vidvortex as well as how to set up the software. They also have some video training on how to select a niche, content curation, monetizing you blog and driving traffic.
The Oto's
Let's see what those 3 upsells are shall we:
OTO #1 – Viral Spark Software – $19.95 with a downsell to $18.95
OTO #2 – Viral Spark Unlimited – $29.00 with a downsell to $24.95
OTO #3 – Resellers License – $47.00 with a downsell to $37.00
What I will say is that all those upsells do have a 30 day money back guarantee unlike some, where they give you 30 days on the front end and only 3 days on the upsells or none at all.
Final Thoughts
This is a bit of a difficult one to call if I'm honest. The sales page tries to make out if you buy this then you're going to be making $427 a day in record time and that will probably suck quite a few people in.
The trouble is the information contained in the book, although I'm sure it does work, will take a lot of time to go through and even longer to implement.
And if you are not super focused this is going to be one of those products that just sit on your hard drive gathering virtual dust.
The sales age says this is for newbies looking to earn six figures, well I think there's more chance of me being the next lotto winner than that happening.
A newbie is going to be so confused and the problem with that is not knowing what to do once you've got stuck on something. There's no community to help you out, OK, there is a Facebook group, but we all know how good some of those can be.
But for the price you're paying there is some good info in there, not the most in-depth info, but info all the same and it's for that reason I'm going to approve this.
As I said at the beginning this is my first review of a Dan Ashendorf product and I will be keeping an eye out for him in future to see what else he releases.
Well, that's just about it, I hope this Trio review has been of some help to you.
What next?
Obviously if you've bought this course you're going to need a website if you haven't already got one. Wealthy Affiliate teaches you how to build your own website, but not only that, it teaches you how to make money with it.
And when you're a member at Wealthy Affiliate you never need to worry about being confused, there is an awesome community with a mix of new and experienced marketers always on hand to help you out.
That's just one of the many reasons I've stayed there for over 4 years now and I have no intention of leaving any time soon.
You'll get 2 FREE websites and 10 FREE lessons on how to set them up ready to make money online. Simply click the banner below, no credit card needed, just a name and email address and you're good to go.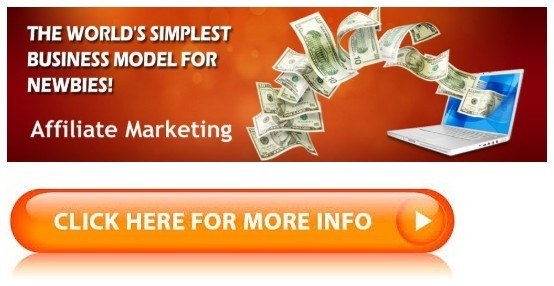 I'll meet you on the inside and be there to help you every step of the way 🙂
Time to have your say, drop a comment below.