In todays' review we're gonna be asking the question, is Easy Vsl 3.0 worth the money?
NAME: Easy VSL 3.0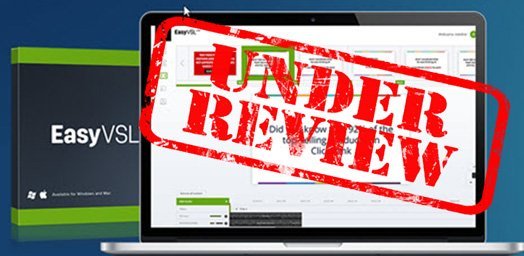 OWNER:  Mark Thompson
PRICE: $67 (then $9.99/mo) or $167 /yr
WEBSITE: https://easyvsl.com
OVERALL RANKING: 3 /5 stars
what is Easy vsl
First of all for those of you who don't know, VSL stands for Video Sales Letter.
Video sales letters are a way of video marketing that lets you create a sales presentation in video format which you can then upload to platforms like Youtube or Vimeo.
Easy VSL lets you create these video sales letters without the need for any extra software such as photoshop or powerpoint. It will run on both PC and Mac.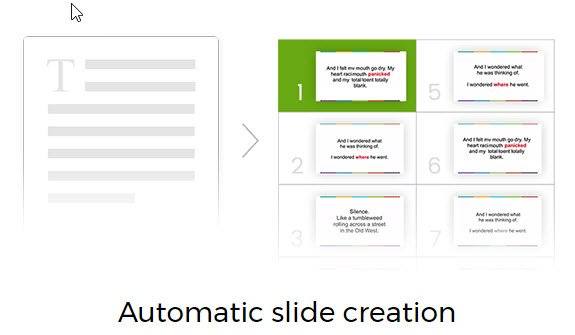 You can make slideshow style videos, kinetic explainer videos. You also have the ability to export your slides to PDF.
pros and cons
Pros:
No extra software needed
Training included
very simple to use
30 day money back guarantee
future updates included
upload straight from program
Cons:
built in audio recording could be better
Text to speech is pretty robotic sounding
unclear Pricing structure
upsells
who's this for?
This is ideal for someone who perhaps isn't very comfortable in front of the camera in person. This software allows the user to create a Vsl without the need for a personal appearance.
The actual creation of the Vsl is pretty much point & click with some typing thrown in for the text, so you won't have to be a computer genius to use it, but basic skills are required.
Seasoned marketers who perhaps have the previous versions are going to love the import function which allows for an existing Vsl presentation to be imported into Easy Vsl 3.0.
I've put together a very quick basic demo of Easy Vsl 3.0 having had no previous experience of creating video sales letters before just to give you some idea how easy i found it to use.
what's included?
Easy Vsl 3.0 has everything you need to start producing professional looking video slides included in the front end product, these include your basic themes along with some kinetic themes.
You get images/graphics to add to your presentation as well as a sound effect library.
The upsell which is priced $197 is a bundle of more kinetic themes, graphics plus an audio file library.
The big plus for me is the training, some products actually try to upsell you the training for their programs, but here its included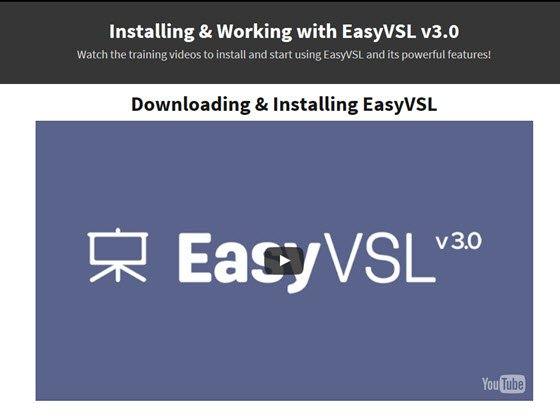 what kind of support do they offer?
Support is by the way of a support desk, unfortunately as the screenshot shows Easy Vsl isn't even there 🙁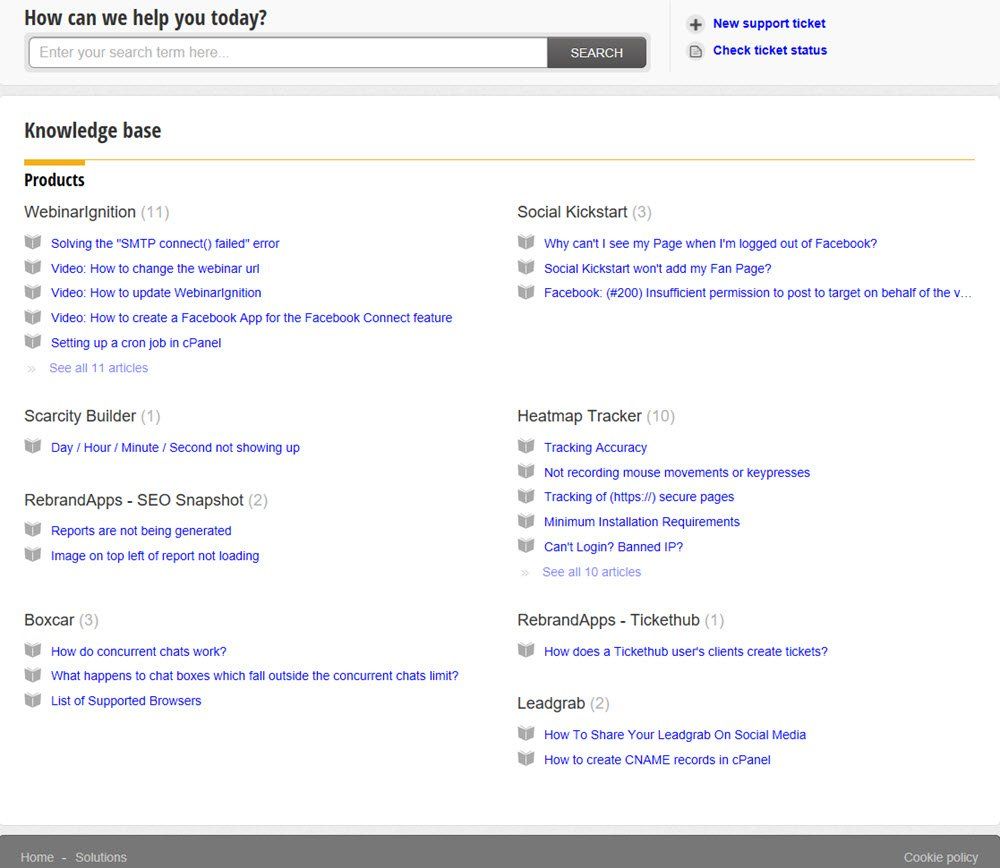 how much is it?
You've got 2 price options:
An initial $67 payment followed by $9.99 every month
An annual payment of $167
If you have one of the previous versions of vsl then the price is:
$37 plus $9.99 a month
$127 annually.
Of course then you have the upsells,

final thoughts
Is easy vsl 3.0 worth the money? yes i think it is, but only for the program, you don't need the monthly payments, you don't need the extra themes and graphics, you probably don't want an agency.
So stick with the $67 and you won't go far wrong. The trouble is the $9.99 a month….what's that for?
The sales page makes no reference to this, are they saying that to continue to use Easy Vsl you HAVE to keep paying monthly or is this for access to additional material on a month by month basis? I just don't know.
This is something i'm going to have to take up with Mark Thompson himself.
When he lets me know, i'll let you know.
For the moment i'm gonna give this an 'approved' stamp, but that could change depending on the outcome of the monthly payment.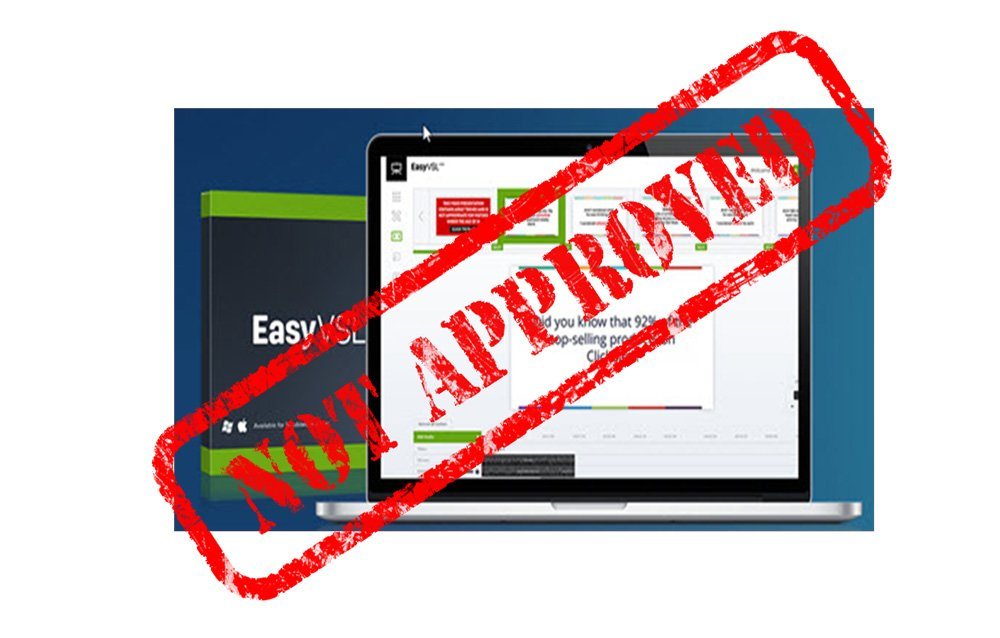 UPDATE 1: Having contacted the owner regarding the pricing structure he tells me that its a one off payment of $67 but to keep using the software you need to pay $9.99 every month you wish to use it.
If you cancel your subscription, your license key will be deactivated after the subscription expires. You will still have access to your old VSLs but won't be able to create new ones.
but you can resubscribe for the $9.99 at any time.
UPDATE 2: Having been using Easy VSL for a while now i have found it to be quite 'buggy' with the software freezing and not uploading to youtube.
UPDATE 3: For some reason Easy VSL is no longer being sold ( perhaps to have a chance to iron out the bugs) the sales page does state it will be reopening in the near future….If they can sort out the technical problems.
Because of these issues and the pricing i'm gonna have to change my 'Approved' to 'not approved'
Have you tried Easy Vsl? perhaps an earlier version? Do you know if you have to keep paying? i'd love to here your thoughts.