Is Affiliate rebirth a scam, well I've reviewed a couple of products by some of the partners of this and can say that i have in general been quite impressed with what they put together, however i've also found that they do like to 'recycle' shall we say, their old products into new ones. Let's see if this one is any different…
NAME: Traffic Rebirth
OWNERS: Shahnawaz Sadiquee,
Stefan Ciancio & Greg Kononenko
PRICE: $27 + upsells
WEBSITE: http://affiliaterebirth.com/
what is affiliate rebirth
It's all about affiliate marketing with it being monetized mainly through the Amazon affiliate program which is something i do so i'm going to really enjoy going through this with you, but it's not just any old way, it's the 'NEW' way and this new way claims to bring in between $3k – $5k each month with free traffic and only a $10 expense for a domain.
I'm eager to see what this new way is.
the sales page
I like to start off any review with a quick look at the sales page, this gives a good impression of what we can expect from the product itself.
The first thing that stands out for me is this
Now that makes for great copy but i don't believe it to be true. Let me explain, When i first got into affiliate marketing i knew absolutely nothing about it so you could say i had no experience, well not only did i have no experience but i didn't have any tech skills either and speaking from that point of view you absolutely need some experience and at least some rudementry technical skills otherwise you end in over your head, however these can be taught, but if you don't have them don't neccessarily believe headlines like this.
There are courses out there that cater for people with no experience and if that is you then i would recommend you take a look into the program that got me onto the road to financial freedom.
who's going to use this
Every day there are people looking for ways to make money online and having taken a quick overview of the entire course i think a total newbie would struggle, don't get me wrong i think the advice being given is decent enough you're just going to need to be a little bit clued up on the subject to really make use of this.
Now someone who does have some experience will find this fairly informative, although basic, with some great advice you may not have come across yet.
so what's in the course
The course consists of 4 modules:
Module 1 – Niche Selection
Earnings Proof 3.18
How To Find A Profitable Niche 13.56
Criteria To Assess Profitability 12.24
Basics Of Keyword Research 7.00
Buying Intent Keywords 6.48
Product Research On Amazon And Generating Buying Intent Keywords 13.19
How To Find Informational Keywords 11.59
Module 2 – Content Creation
How To Create Quality Content For Your Niche Sites 11.54
Conversion Tips 6.01
Home Page Layout 3.39
Silo Structure 4.53
Supporting Posts 2.34
Epic Posts 4.29
Keyword Tips For Content 2.50
Get Out Of Sandbox Quickly 3.25
Site Setup 17.09
Easy Way To Setup Amazon Monetization 3.15
Niche Site Checklist 3.09
Things To NOT Do 2.24
Boost Website Speed 2.48
Getting Long Term Traffic 6.19
Quick Traffic Hacks, Get Traffic Instantly 8.20
Web 2.0 Links For Instant Boost In Rankings 12.53
Scholarship Links With High PR 9.48
Infographics Links, Huge PR 9.29
Effective Blog Commenting 8.39
Link Building Plan For Your Site 5.35
Blog Outreach 13.50
So there you have over 3 hours of training, some good, some not so good like the Site setup in Module 3, the instructions are very vague to say the least and by that i mean him saying to install a theme but not showing you how to do it…remember this is meant to be used by someone with no experience!
the oto's
​When it comes to selling a fairly low price front end product you can be sure of one thing….the vendor will always try to get you to buy the upsells because this is where he will make the majority of his money!
First up is upsell #1 with a supposed retail value of $497.00, that's quite a price tag wouldn't you agree?
But don't worry because they're such nice people they're going to give you a massive private discount of $450.00 so you're only going to have to pay $47…how nice of them.
Once you pay your $47 you're presented with this Done for you package
​The 13 minute video detailing how to use the DFY pack has terrible audio which makes it incredibly difficult to understand.
Upsell #2  ​is about​ having the opportunity to 'copy & paste' their sites that are making them money and is again offered to you at the private discount opportunity because this to has a retail value of $497, but you're only going to pay $47….these guys are so nice….
Anyway after parting with your $47 you get taken to the Affiliate rebirth Case Studies page
​This consists of 4 case studies
​Again the sound is terrible and makes for a very uncomfortable experience especially as it lasts for 15.40
Slightly better audio (just) 7.10
at last good audio 18.54
Back to the terrible audio again 5.22
​Upsell #3 ​​
is again offered at a massive private discount ​of $470​ off the retail value of $497…..i have got to meet these guys they're just too nice 🙂
This oto is all about link building and gets into some rather dubious practises resulting in the risk of having your sites de-indexed which means not showing up in the search engines, which means no traffic, which means no money!!
​
​Amalgam SEO Intro​ 12.35
Planning Phase​ 9.20
Sourcing Domains​ 9.10
Hosting​ 8.42
Building Sites​ 7.07
Expired Domains ​4.37
Links On Your PBN Sites​ 2.20
Finding Expired Domains​ 8.18
Live PBN Example​ 9.37
Rebranding PBN's​ 4.08
PBN Spreadsheet​ 4.57
what did i like
​The amount you get for your $9.95 is pretty damn good
The videos for the most part are of very good quality
As well as the videos they give you some nice downloadables like a 100+ niche keyword ideas
what i didn't like
​The claim you only have to pay an additional $10 for a domain, they make it quite clear in the training that you are going to have to pay for other things like hosting, paid themes, keyword software, logo design and actually paying for content to be written. This will all add up believe me.
The 'no experience or tech skills' pitch. Well there's no real training on setting up website, how to install a plugin or theme, how to post articles, no SEO training…so how are you going to do all that with no experience. You're not, you're just going to get yourself in a real mess and either give up or move ont ot next shiny object.
The obvious private discount for the oto's that quite clearly really never was.
final thoughts
​So what did i think of this?, well considering like i said at the beginning i've not had the best of experiences with some of the partners i wasn't holding out a lot of hope, but at least they haven't simply copied one of their old programs again and tried to pass it off as a new product.
I don't agree with all the backlinking that they teach, but that's just a personal opinion. I thought they could have done more for the newbie because quite frankly they're going to be in above their heads with this.
I think sometimes these product creators forget what it's like to be new to all this and assume people know more than they do.
Anyone with limited experience will find some real nuggets in here and it's because of that i'm going to recommend it, close call though, but it's definitely not a scam.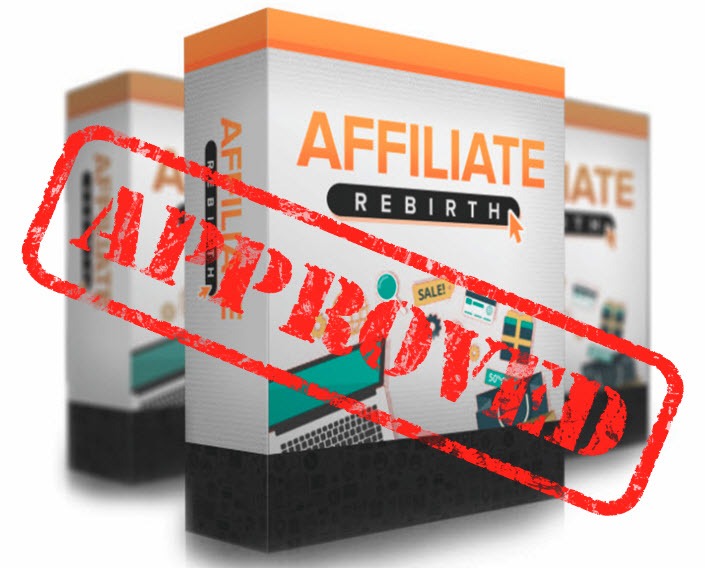 My #1 top rated program has all the training videos ( all great quality 🙂 ), classrooms and teaches you how to earn money from affiliate marketing without leaving you scratching your head wondering how to do something, it also has a great community of like minded people who you can call on to give you support should you need it, but more importantly you have the owners there who are very actively involved. Sound interesting? click the banner below to get a better idea of what it can do for you.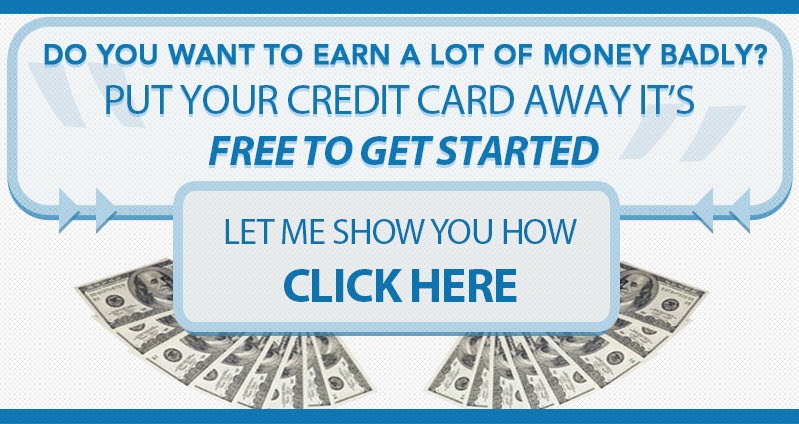 We always love to hear from our readers so just leave a comment below on what you think of Affiliate Rebirth.
​