Welcome to my InstaBot review. Today we're going to be looking at Billy Darrs' latest product. Now, anyone who has been interested in affiliate marketing will know that name.
Unfortunately for all the wrong reasons. This guy has one of the worst if not THE worst reputation on the internet in the IM world.
I have had the opportunity to reviews quite a few of his products and as a rule they all have some sort of automation involved, some of the time they are simply old products renamed with a 2.0, but they all seem to have the word "bot" in them.
The problem is the vast majority of them didn't work like you were led to believe and that leads to a high refund rate like this product here.
Needless to say there are people who wouldn't touch a Billy Darr product with a ten foot barge pole and that is why I will be doing this review so you can get a better idea if this is a good product to consider buying.
NAME: InstaBot
OWNERS: Billy Darr, Justin Opay
& Rudy Rudra
PRICE: $17
WEBSITE: http://instabot.in/vip
What Is InstaBot About?
Before we look at what the sales page says about this let me just quickly give you an overview. This is a cloud based software that supposedly allows you to send bulk messages to your followers once you've connected your Instagram account. Also the ability to send DM to all your followers.
There is some training included on how to use the software which isn't really that difficult and they are very short videos. It also has some training on how to get followers.
Now that's quite important because you're going to need a fairly decent amount of followers to make this work.
One thing i must point out at this stage is Instagram hates anything automated and is actively aiming to stamp out all forms of automation so basically you risk your Instagram account getting banned when IG catch up with you which they will.
Basically what the software does is send messages to people without getting their permission and this could be seen as an invasion of privacy.
The Sales page
When it comes to sales pages you always need to take them with a large pinch of salt, after all they are a sales page. Some sales pages are downright deceitful and just full of lies.
So how do you know what can be trusted when you're reading the sales page? That's the big problem, you can't. But when you see headlines like this:
You can be pretty sure things aren't as they appear. Reading that you'd think you were just 45 seconds away from HUNDREDS OF FREE BUYERS wouldn't you, but what happens when you're just starting a new IG account in a new niche?
Even their own training on how to get followers tells you:
Post regularly – 1 a day
Post 2 – 5 stories daily
Comment on at least 10 posts a day
Follow 10 – 25 people daily.
Not exactly 45 seconds is it.
Or whenever you see a statement like this:
What happens with loopholes? Yep, they get closed.
And as for the part where they say "it totally complies with Instagram so there's no risk of being shutdown or banned" I beg to differ.
IG are constantly looking for suspicious behaviour and when it notices that happening on your account I suspect you'll be waving goodbye to it or a temporary ban at the very least.
They say all this needs is 3 steps, well i'm going to throw a 4th step in, asking for a refund!
Inside InstaBot
For those of you who haven't bought a product like this before let me give you a quick heads up. You probably think that once you buy this you'll get access straight away, but you'd be wrong.
They take this opportunity to try and get you to spend more money before you've even had the chance to try the product you just bought, these are called upsells.
I'll go over the these in the next section, but for now I would just skip past them, you really don't need them.
OK, so once you get past the upsells you'll see the InstaBot dashboard which is laid out with the menu on the left and this is where you access the different elements:
Apart from the main area you also have he 2 training areas:
Follower training
Overview – 4.19
How to choose your niche – 4.10
How to choose your offers – 9.38
How to get followers on Instagram – 4.24
How to send bulk messages to your targeted Instagram followers – 4.54
How to get 100 followers on Instagram in 24 hours – 5.51
How to Make $100 a day using Instabot – 6.50
That last video is really something, How to make $100 a day? get 3 sales worth $35 each! Absolute genius! Why didn't I think of that ><
Software training
Overview – 1.03
Instagram Direct Messenger in Instabot – 1.01
Send Bulk Messages to Your Followers – 0.48
Create Custom Lists – 1.02
Connect Your Instagram Account – 0.40
And there you have InstaBot.
The Oto's
This has 5 upsells attached to it that add up to over $500. The first upsell is a bit of a strange one for me because it's sold as an Unlimited Edition that lets you connect unlimited IG accounts and unlimited messages, but nowhere does it say that the front end is restricted to limited accounts or a limited amount of messages.
OTO #1 – Unlimited Edition – $39
OTO #2 – Viral Traffic Edition – $39
OTO #3 – Done For You Edition – $197
OTO #4 – License Edition – $39
OTO #5 Diamond Edition – $197
Like I said you really don't need these and from my experience with upsells they're not usually worth the money anyway.
Final Thoughts
I'm not the biggest fan of automated software even less when it can potentially put your accounts at risk and leave you in a worse position than when you started.
I don't really know the purpose of this product, why put your account at risk when you would be better off building a following and interacting with them within a group, your message will go to everyone in that group without the need for dodgy software.
I think this could be a case of Billy Darr strikes again and I would expect this to also have a high refund rate like many of his other products.
As for their refund policy i would seriously have a look at Christians comment here to get some idea of what you'd be dealing with.
I found a video about Billy Darr on YouTube for you to check out as well:
I think you can all guess what I think of this and I definitely won't be approving it for you guys.
What Now?
Relying on software that other people are responsible for could be problematic should they decide to pull the plug on the whole thing leaving you high and dry.
The better option and one that all responsible marketers will tell you is to own your own website. Now I know that seem a scary proposition, but trust me technology has moved on and made the whole process very straightforward.
So much so that you can create a website in under 30 seconds using the exact same platform I joined 5 years ago and where I learned all there is to know about ranking websites and making money from them.
And the best part is you can try it for FREE to see if it's for you, no credit card just an email address and username.
Click the banner below to get instant access and start your amazing journey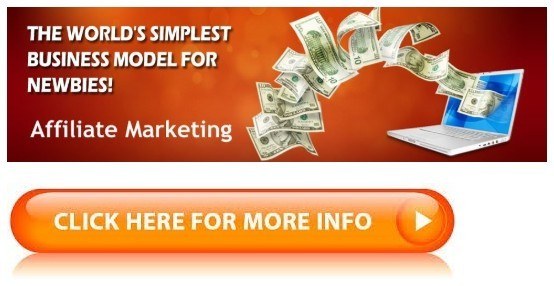 I'll be there to personally welcome you on the inside. You'll even meet the owners who will stop by to welcome you 🙂