In todays post we're going to show you how to make money with a pickup truck. If you own a truck like my husband does and the chances are you do if you are reading this then you have at your disposal a valuable piece of equipment that can be used to earn you some extra income.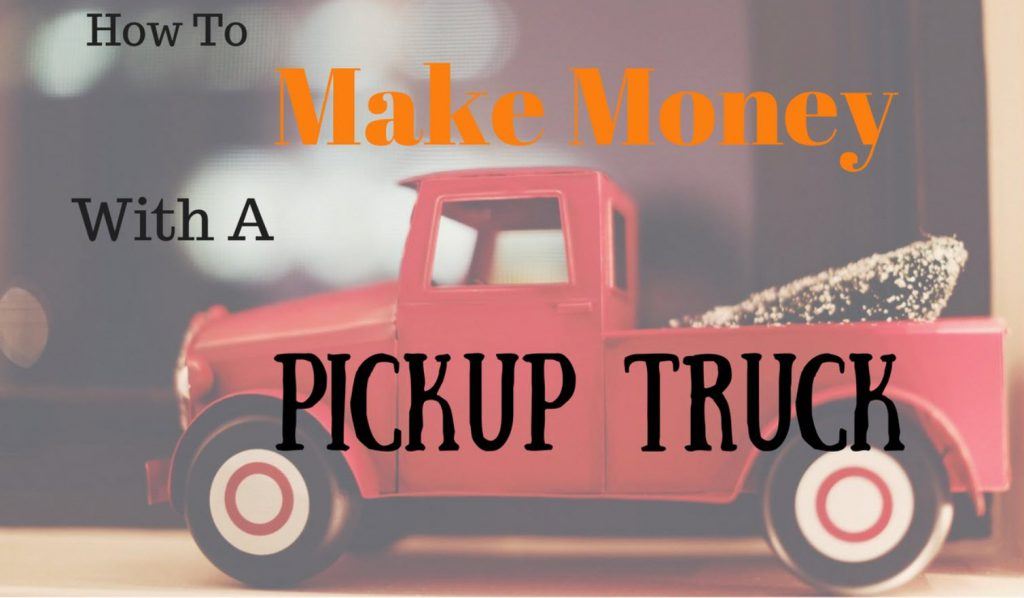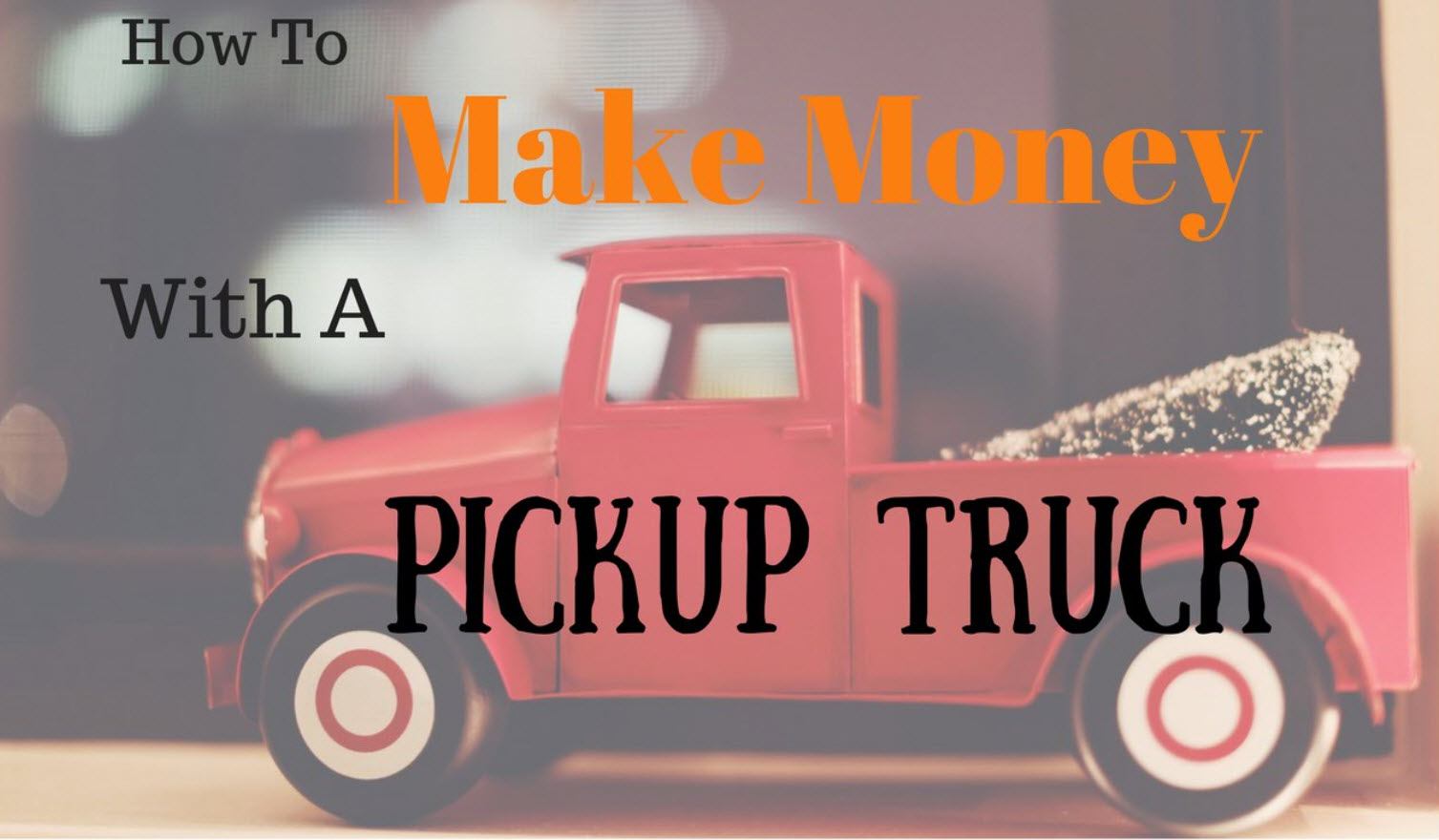 You won't believe some of the stuff that truck has moved. The thing is when you have a truck you tend to forget what it's like to have a 'normal car' and not be able to fit any damn thing in it.
That being said you also seem to forget YOU HAVE A TRUCK. Time to make use of it.

household rubbish removal
Every household produces rubbish to some extent and this rubbish isn't always taken away by your local collections.
They could have garden rubbish that they don't want to put in their brand spanking new car to take to the local tip or they might not have a car at all.
That is where you come in offering your services. Probably the best place to advertise your rubbish removal service would be your Facebook page.
As soon as you have done 1-2 jobs that people are pleased with they will gladly recommend you to people they know.
deliveries
A lot of local small businesses don't have delivery options so when you buy a large item you would have to make your own arrangements for picking the item or items up.
Now you could offer your service direct to the shop owner or you could ask if you could put some flyers on the sales counter for their customers to be able make contact with you directly.
People might be planning a project to build a patio for instance (like we did recently) and they need materials such as sand and cement delivered which you could do much cheaper than the builders merchants, just go to your local pit, get the truck filled with sand and deliver to your customer.
a moving service
This service is a great option for people who are moving, but don't want or can't pay the big money being quoted by the major removal companies.
TRUE STORY…my son and daughter-in-law had to move house recently, not hundreds of miles away, just half a mile at most. They asked one of the aforementioned removal companies for a quote for the move……£1600…..absolutely ridiculous.
Now i'm sure you can guess what we done…that's right we used the pickup truck to move them, an entire 3 bedroom house no less. We even managed the massive trampoline in the garden.
It took all day and i probably wouldn't want to do again any time soon but you get the idea.
You could aim your removal service at people who are leaving home for the first time meaning they shouldn't have masses of accumulated stuff.

boat deliveries
With this option you would obviously need to have experience and feel comfortable with towing things, but with the amount of second hand boats being sold on places like Ebay then it would be a mistake not to take advantage of the need for transport.
This could mean you would be travelling a lot miles or could just be a local pick up, who knows?
You could offer your services directly on Ebay as a listing.
You could also include jetskis and motorbikes.
the mobile billboard
Advertising isn't cheap so why not take advantage of this and offer your truck as a mobile advertising unit. There are a couple of option out there, you could have a full wrap, a partial wrap or just some magnetic sign that stick to your truck.
If you don't want to go down the vinyl wrap route you could make use of the cargo bed and have signs fitted there instead.

You could canvas local stores in your area to gauge interest in your new money making venture or think big and go straight to the big boys who are always looking for effective ways of keeping the public aware of their brand.
Well there you have it 5 ways on how to make money with a pickup truck.
Please bear in mind you might need to make additional arrangements with your insurance company to accommodate any new venture you decide to do.
Do you have a particular favorite you want to try?
Any other suggestions?
Let me know, i'd love to hear from you 🙂
Have fun!