Welcome to my Free Red Carpet Magic review. First off I hope you and your loved ones are all keeping safe during these unprecedented times.
Today we're going to be looking at Vick Cartys latest release to see just what is involved and if it's as good as the sales page says it is.
Vick Carty is someone who I have come across a couple of times on this blog before, the last of which was a total lemon and the one before that didn't fair too well either.
So If I was a betting person I'd put my money on this one not being very good either, but I'm not and I always like to give people the benefit of the doubt.
I'm going to be looking at how the sales page compares to the actual product, the members area to see what's inside, the upsells and their prices and I'll finish off with what I think of this product and if it's a viable way for you to make money.
So without further ado, let's get started.
NAME: Free Red Carpet Magic
OWNERS: Vick Carty
PRICE: $10.99
WEBSITE: https://freeredcarpettravelmagic.convertri.com/fe
The Sales page
This is an important aspect of any product, it's what is most likely going to convince you to buy a product or not. Now that's fine, I haven't got a problem with that.
The problem I have is when that sales page has statements on it that simply are not true all done just to get you to buy it.
Then once you've bought it and realise it's not what the sales page promised you have to go through the whole refund process which is never easy if at all possible.
This is why I like to look at the sales page and see if what's inside does it justice or not.
So according to that headline all this involves is a simple copy & paste 30 minute service. You don't need any experience or technical skills.
It only takes 7 minutes to set up and there is no investment cost for this to work.
Sounds interesting doesn't it.
As you move down the page you see this:
First of all I really wouldn't take too much notice of that guarantee, I've had people tell me how hard it is to get back their purchase price let alone $97, there will no doubt be some sort of catch with that.
The first bit tells of getting paid $100 – $500 by local businesses plus all expense paid dot com lifestyle. I would assume this is for the simple 30-minute copy paste system.
You then have some income screenshots and pictures of some travel photos.
It then goes on to claim that local businesses will welcome you with open arms and you will be considered a hero. A hero no less, wow.
The rest of the sales page pretty much repeats itself over and over and over again. It's basically your typical sales page that hypes you up so you want to buy it and at $10.99 you'll probably think why not.
What It's Really Like
Free Red Carpet Magic consists basically of some software that is supposed to find local businesses and when I tried it both sections of it worked which is great.
The main part of this is the training which is a 5-minute video outlining 7 steps, they are:
Story ideas – Apparently as simple as writing a postcard?
Finding Outlets/Publications – Search for publications that are relevant to your story topic
Writing Queries/Pitches – This is where you write your pitch to the editors
Free perks/Benefits – Reaching out to different organizations and or individual businesses
Travel – Time to take the trip to where ever you are writing about
Write the story – Just share your experience like writing a postcard home
Get Paid – Invoice the magazine or outlets editor
That has got to be THE worst "training" I have come across in a long time. That is it people, a 5-minute video telling you what I have just outlined above. Is that what you were expecting after reading the sales page?
I know I was expecting a lot more, but unfortunately that's how these types of products work or don't work as the case may be.
This does include 2 done for you email templates that you can use to approach editors and the different organizations for the free benefits.
The first one to the editor basically tells them that you are a full-time writer! Which chances are you won't be. And the second one tells them you are a full-time, professional freelance travel and destination writer, which again is most probably a big fat lie.
Inside The Members Area
Let's take a quick look inside the members area to see what else you get for your money, but before we do I just want to take the time to issue a little warning.
It's about the upsells which I'll cover in the next section. Once you buy this you're going to be presented with what are known as one time offers.
Honestly, I would stay well away from them. I'm pretty confident that if you did buy this product then you would see that it's of little to no use and be asking for a refund pretty quickly.
Take a quick look at Matthews comment here to see what happened to him when he bought the upsells.
Ok, on to the members area:
This interface is just like any other Vick Carty product with the menu on the left and the corresponding video showing on the right.
It's pretty simple to navigate which is good, but that is the only good thing about it unfortunately.
I've already covered the "training" in the previous section and the rest of the menu is just some videos that last anywhere from .50 seconds to 3 minutes.
It's a really poor product in my opinion, well not just my opinion. I found this Youtube video that also agrees with me:
The Upsells
I'm not going to spend too much time on the upsells, but I just want you to know what they are and how much they cost and if there are any downsells so you can actually get them cheaper if you decide against my advice.
OTO #1 – Ultimate Edition – $37 with a downsell to $27
OTO #2 – Elite Training – $49 with a downsell to $39
OTO #3 – Enterprise Edition – $67 with a downsell to £57
OTO #4 – Lead gen system – $29.95 with a downsell to $19.95
OTO #5 – Automated Profit Formula – $1 for first 7 days then $37 every 30 days
OTO #6 – Done For You Website – $37 with a downsell to $27
OTO #7 – IM Traffic Academy – $1.00 for first 3 days then $19.95 every 30 days
OTO #8 – New Years Magic – $197 with a downsell to $97
That amount of upsells is just ridiculous. If they put as much effort into the main product as they do for the oto's then they would have a decent product.
Imagine if you'd already bought upsell #8 and then read this, how disappointed and upset would you be? Feeling like you've been ripped off.
That's why I say to stay away from the upsells. On the last upsell it was incredibly hard to see anywhere out apart from the buy button.
Final Thoughts
Well you don't need to be a mind reader to know what I think of this product do you. It is one of the worst products I've seen in a while, worse than his last one.
I don't understand how they expect you to make this work with do little information. A 5 minute "training" video just doesn't cut it.
They honestly seem more interested in getting you into the sales funnel and selling you those upsells than they do on providing what the sales page promised.
Step number 4 …… ask for a refund!
If there was ever a product that I would call a total waste of $10.99 and possibly more then it would be this one. Stay well away from this one people.
What Now?
The first thing you need to do is to stop thinking these $10 products are going to be the answer to your dreams because they're not.
The simple truth is you need to work at something, it's not going to be a 30-minute copy paste system that is going to get you to where you want to be.
It took me a fair while to realise that myself, but when I did everything started to fall into place and I've never looked at another shiny object ever since (well only to review them).
Wealthy Affiliate gave me all the tools I needed to make this whole thing of making money online work and it can work for you too.
I've been a member for over 5 years now and that should tell you a lot about them as there is noway I would have stayed this long had they not provided value for money. They really are a great business.
But don't just take my word for it. At the moment they are offering FREE starter membership so you can take a look around to get a feel for the place and see if it's for you.
You'll get a totally FREE website to go along with the FREE training that lays the foundations of your new affiliate marketing business.
Click the banner below to get instant access and start your amazing journey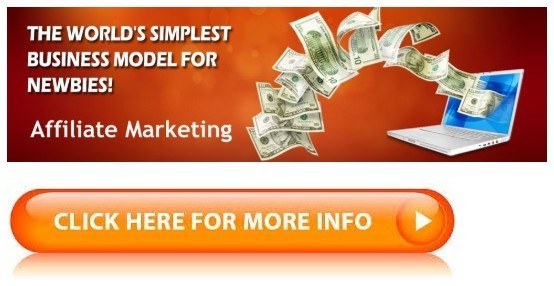 I'll be there to personally welcome you on the inside as will the owners 🙂