Welcome to my Local Flip Magic review. Today we're going to be looking at Vick Cartys' latest product release to see what all the hype is about.
Vick Carty is someone who I have reviewed before with a product called Bulletproof Commissions which left a lot to be desired.
This product was released a few days ago now and if the reviews on the first page of Google are anything to go by then this should be a darn sight better than that last one.
What you can be sure of here is an honest review, I'm not just going to paint a picture of a great product just so you can buy through my affiliate link, in actual fact I don't have a link so this is going to be an unbiased look.
That means you, the potential buyer, will get the truth about this rather than a repeat of what the sales page says.
I'll be telling you exactly what this is about as well as showing you the members area and what the upsells are and how much they all cost.
Finally, I'll let you know if i'll be approving this as a good way for you to make some money or if it's a complete lemon that you should stay away from.
NAME: Local Flip Magic
OWNER: Vick Carty& Derrick McBay
PRICE: $10.99
WEBSITE: https://localflipmagic.convertri.com/fe
The Sales page
Before we get into the meat of things I just want to quickly have a look at the sales page. I like to do that for a couple of reasons, but mainly so when we find out what this is and how it really works we can compare the two.
The other reason is because a lot of these sales pages are don't actually tell you what it is you're going to be buying and some have been known to simply lie to make it sound better than it is.
So this is apparently a simple copy and paste flip method that they use to make up to $3,000 from local business owners. What I will point out is the word "WE".
A lot of people seeing that will think that if they buy this product they can do the same when in reality the people making that kind of money have been in the business a long time and know how to make it work.
I've seen a ton of these kinds of products and I have never seen one that will let you make that kind of money in just a few minutes.
This is meant to be a 3 step system:
Step 1 – Use the push button software to get your local flip leads
Step 2 – Send out the DFY email template to do the local flip
Step 3 – Get paid $1,000 to $3,000 and repeat for more money
Come on, are we really expected to believe it's that easy? There's apparently no cold calling, you don't need a website, and there're no ads.
At no point on the sales page does he tell you what these local flips are. I don't know about you but I'm anxious to find out.
What Is Local Flip Magic Really About?
OK, so just what is going to bring in those 4 figure numbers with so little work. It's all about you being a middleman between mortgage note buyers and sellers.
I must admit I had no idea what a mortgage note was as it seems it's something that is widely used in America and it is where the owner of a property finances the buyer, basically a legal IOU loan document.
This is no way as simple as they make out on the sales page and there are a lot of steps to be taken to make sure you're doing things legally.
How Do You Get Paid?
The note buyer quotes you a pay price that will pay you for the entire note. you Then have to deduct your commission from that pay price.
You would then quote the holder of the note the buyers pay price less your commission, so let's say the buyers price is $85,000 and you want to make $2,500 then you would quote the note holder (seller) $82,500.
What Did I Like?
What Didn't I Like?
Terrible sales page in relation to what this actually is
Very scrambled training
Very hard to understand the training
Very poor email template
No training on what to do if people responded to that email.
Inside The Training
Before you get into the members area they are going to try and sell you 5 different upsells. My advice to you is DON'T BUY THEM! I'll let you know why in the next section but for now just skip on past them.
Ok, once you get to the members area you'll see a fairly standard layout with the menu on the left:
The videos consist of:
Getting started
Private invitation
Access the software
Main Training
DFY email
Make Money Fast
The only section there that is of any real interest is the main training which has 10 videos which I've already said are very scrambled and very difficult to get a grip of and understand.
We already know the quality of the DFY email and as for the last video, make money fast, well that one is just a way to get you to promote his other products.
The Oto's
As we know this comes with 5 upsells and if you were to buy them all you'd have to shell out close to $300 and the trouble with that is these kinds of product are notoriously hard to get a refund on.
Take a look at Matthews comment here to understand what I mean.
The 5 upsells are:
OTO #1 – Local Flip Magic Ultimate – $37 with downsell to $27
OTO #2 – Advanced Training – $67 with a downsell to $47
OTO #3 – IM Elite Academy – $1 trial then $19.95 each month
OTO #4 – IM Traffic Academy – $67 with a downsell to $47
OTO #5 – VIP Bootcamp – $147 with a downsell to $97
You know what, You don't need these. Regardless of the trouble you might have getting your money back, you just don't need them, forget about them and move on.
Final Thoughts
From the sales page I really didn't know what to expect, well I had some idea because i've seen so many like that before, but I had no idea what the product actually was and now I know what it really is I can see why they wouldn't want to tell you about it on the sales page.
If they did I'm sure they wouldn't get many sales. By doing it this way they are hoping people will either not bother trying to get a refund or just make so difficult for people that the vendor makes money anyway.
It's a case of getting as many people through the door and pay as possible and we'll deal with any problems later.
I know the price for this doesn't seem a lot, but when you take into account this isn't going to make you money being advertised then you're going to move on to the next product and the next product and before long you've a whole bunch of lame products that are pretty much useless.
More importantly you've spent a couple of hundred $$ and are no closer to "cracking the code" for making money online.
All that time and all that money wasted when it could be spent building a real online business.
I can honestly say don't even bother trying this one, you'll just be wasting your time and money.
What Next?
You need to stop chasing these so called opportunities. I know how you feel, I was in your position once too, but when I finally realised I needed to focus on a one thing, a proven way, it all began to fall into place.
I was fortunate enough to find Wealthy Affiliate and after plenty of research I decided to try their free starter membership and it wasn't long after that I became a premium member.
That was 5 years ago and I haven't looked at another crappy "opportunity" again, well, only to review them 🙂
Click the banner below to get instant access and start your amazing journey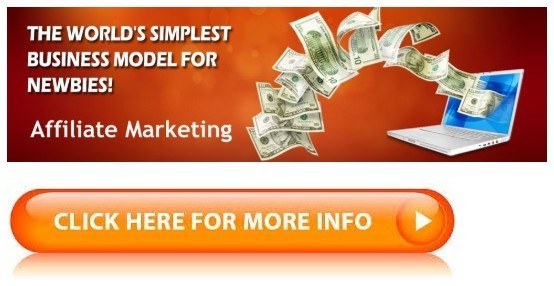 I'll be there to personally welcome you on the inside as will the owners 🙂