Welcome to my Continuum review. Today we're going to be looking at the latest product from Jono Armstrong to see just what it's about.
If you've been around the IM world for any length of time you're bound to have heard of Jono Armstrong, you may have even bought one of his products before.
He is what I call a serial product releaser, he seems to release products at such a rate that you finish reviewing one and he's already got his next one lined up.
The question has to asked, if those other products were so good and worked like they should then why does he feel the need to keep making more products?
I think out of all of his products I've reviewed only a very small handful have been any good, the rest ain't worth a bean.
This Continuum review will dig deep into the product to see if this is another useless scam product or if Jono has put something together that will actually make a difference.
As well as taking a look at the actual product we'll see what claims are being made on the sales page to see how they compare.
If this has any good points we'll find them as we will with any bad bits. After we've found all that out we'll be in a position to let you know who this will benefit the most even if that's just the vendor.
The members area will also get a look as will the upsells to see what they are and how much they cost and if you manage to stick around til the end you'll find out our final thoughts.
So, without further ado, let's crack on.
NAME: Continuum
OWNERS: Jono Armstrong & Zeeshan Ahmed
PRICE: $17
WEBSITE: https://continuum.groovepages.com/fe/
Continuum Review – What's It About?
In order to have something to compare to the claims on the sales page we need to find out what this is really about. You would think that all we need to do is look at the sales page, but unfortunately most sales pages can't be trusted.

Seeing as I have review access we can see inside Continuum and go through the product to find the real product.
I'll try and keep this as short and to the point as I can, but I'm sure you'll be interested in finding what the process is. Basically this is a customizable funnel.
The funnel consists of an opt in page and any sign ups go to your autoresponder to build up your email list. After that you have a thank you page which then goes to a high ticket webinar.
If there are any sales you get the commission which Jono says is at least $500 per sale.
That's all well and good, but what about traffic?
This uses Adwords as a traffic source and utilizes YouTube placement ads, he has premade video ads for you to use. The products you'll be promoting will be Ministry of Freedom, Super Affiliate System and Simple WiFi Profits.
This all sounds very familiar to me, it actually reminds me of one of his old products, Vanquish, which was released mid August this year.
So it looks like this is just a rehash of an old product. That's the problem with releasing so many products, you run out of ideas and have to rename old products.
Continuum Sales Page
Now we know this is a rehashed product let's see if Jono will admit to that on the sales page or if he tries to blag it as a new product.
If you can get $500 per sale then I would say $1400 per day isn't beyond the realms of possibility what they don't tell you is how much they had to spend on ads to make that.
I'm sure if you throw enough money at it you will make some sales, but how much do you need to spend to achieve that?
They try and relate the success of people like Russell Brunson to the success you'll see if you use this product. Obviously it isn't that easy.
The traffic source is something that they claim generates real buyer traffic on demand.
We know what the traffic source is and just because someone is watching a video on Youtube and your ad begins that doesn't mean that person will click on the ad.
Chances are they'll just skip the ad and continue to watch what they went to YouTube for in the first place.
I have no doubt Jono Armstrong can make that money, but who's to say that really came from automated webinars?
What I really like about this sales page is the fact that he actually shows you inside the product which not a lot of vendors will do.
It's strange, but there is no mention of you having to pay for traffic. In the FAQ section it asks "What about traffic?" and the answer is that Continuum is an all-inclusive solution. It has a step by step strategy for generating unlimited traffic on demand.
Not a whisper of paid ads and I suppose it could be considered unlimited if you had enough money to spend.
The other thing there is no mention of is how virtually the same thing was released only a few weeks ago under a different name.
Who Is Continuum For?
I think this would suit someone who has the money and isn't too bothered about how much it's going to cost in order to see a return.
If money is tight you're going to want to stay away from this because you could end up burning through a lot before you see results if you manage to see any.
The Good Bits
60 day money back guarantee
Done for you videos and webinars
No selling
The Bad Bits
Having to use paid ads
High ticket items will reduce your chances of converting people
Unrealistic sales page
Inside the Members Area
Let's take a quick look inside the members area so you know what to expect should you buy this, talking of knowing what to expect, before we go inside you need to be aware of the upsells that you're going to see right after you buy this, but before you get access to the product you just bought.
I'll explain all in the next section, but for now skip the upsells.
The members area looks like this:
This is built on the Clickfunnels platform which proves to be very easy to navigate around with the menu on the left with all the corresponding videos on the right with and any links below the videos.
It gives you some basic training on how to set up your ad campaign in which he really pushes his own Ministry of Freedom product.
The Oto's
Let me elaborate on why I said to skip the upsells. Firstly, the upsells are available inside the members area and secondly there have been cases where the upsells don't have a money back guarantee and people lose a lot of money as a result.
Matthew lost $600 when it happened to him. Read his comment here so hopefully it won't happen to you.
OTO #1 – Pro edition – $47 with a downsell to $37
OTO #2 – Done for you x5 – $97 with a downsell to $67
OTO #3 – Ultimate affiliate bundle – $197 with a downsell to $97
OTO #4 – Reseller rights – $197 with a downsell to $97
One thing I'm pleased to see is how many upsells Jono has with this, don't get me wrong 4 is still way too many, but it's a lot better than the usual 6
My advice is to try the front end and if you like it and don't want a refund you can buy the upsells then, but if you don't like it and want a refund you're only risking a relatively small amount compared to the amount you could potentially lose if you bought all the upsells and then wanted a refund.
Final Thoughts
Is this just a way to get people to promote MOF? I know this has 2 other products to promote, but the emphasis is definitely on Ministry of Freedom.
Why didn't he tell you that this is basically a carbon copy of an old product? Why didn't he tell you that this needs paid traffic?
If he were to be honest on the sales page that would shrink the potential group of buyers for this because why would someone who bought the previous product want this one as well?
He didn't tell you about needing paid traffic on the sales page because that would scare a lot of people off.
Having said all that if you didn't buy that other product this one does have the chance of making money just as long as you don't mind paying money for the ads.
You get everything else you need, the webinars, the video ads. Will it make you $1400+ per day? I doubt it, but I think it will see some success.
And it's for those reasons I'm happy to recommend this to you.
What Next?
I hope this Continuum review has given you some food for thought, but if paid traffic isn't something that appeals to you for whatever reason then I'd like to offer you an alternative.
I make my money without the need for paid traffic and Wealthy Affiliate taught me how to do that, they can teach you too. They've been doing that since 2005.
I've been a member for over 5 years now and have a full WA review here for you to take a look at to get a better idea of who Wealthy Affiliate are.
If you like what you see and feel you could see yourself doing that then there's some good news. At the moment Wealthy Affiliate are offering free membership so there is no financial risk to you.
Simply click the banner below, no credit card needed, just a name and email address and you're good to go.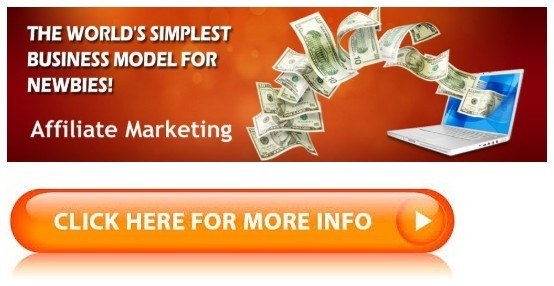 I'll meet you on the inside and be there to help you every step of the way. You'll even get to meet the owners who will stop by to welcome you.
Whatever you decide I wish you the best in your online endeavors and remember I'm here to help you anyway I can 🙂