When it comes to making money online there is no shortage of products that are all claiming to be able to do that, unfortunately most of the time that's all they are, claims. This CB Traffic Bots review will let you know if this is another product that just claims or if it actually stands a chance of realizing your dreams.
This is a product that has been put together by a guy who goes by the name of Chris X. I've never had the chance to review one of his products before so this will as interesting for me as it is for you, hopefully he can bring something fresh and unique to the table.
This is going to be quite a comprehensive review that will cover all the important aspects of this product and if you manage to tick around til the end you'll find out what we really think about this.
Before that though, we'll take a look at the actual product to see what's really involved in it before taking a look at the claims on the sales page to see how those compare to it.
Once we know what it is about we can tell you who this would benefit the most, we'll also go over the good bits as well as any bad bits.
The members area will also get a look to see what that has to offer before moving on to the upsells to see what they are and how much they cost.
So. I think it's time to get this show on the road ….
NAME: CB Traffic Bots
OWNER: Chris X
PRICE: $24.20
WEBSITE: https://cbtrafficbots.com/brand-new
CB Traffic Bots Review – What's It About?
Rather than just repeat what the sales page says this is about whenever I get access to a product I like to see what's inside the product to get a feel for it.
There is no overview video inside here, but there is a 2m.40s training video. With such a short video there isn't too much to say about this.
Basically, once you've logged in to the members area you'll enter your ClickBank id and then create a campaign. You need to enter a YouTube URL which doesn't need to be yours.
The YouTube video will act as content for your campaign. You then move on to the settings where you can select a niche from 8 different niches that are preloaded with this product.
So, if you want to promote pet product you simply choose the pet niche and select a preloaded Clickbank offer. You then have the option to add additional Clickbank products that show on a carousel at the bottom of the video.
This is where all the important information like your affiliate link will be added. You can then choose which sharing tags you want to include.
You're going to be sharing this on your social media accounts and basically that's where the traffic part of this product comes in.
That in itself as a traffic strategy will only work if you have a large following across different platforms, if you don't this isn't going to be of any use to you.
Unfortunately when I tried to submit my campaign it didn't work, all I got was this page:
I've found this to be a big problem when you have campaigns hosted on the vendors' server, it can easily crash, leaving you with egg on your face and nothing you can do about it.
And that is what CB Traffic Bots is all about.
CB Traffic Bots Sales Page
Now we know exactly what this is about we're going to take a quick look at the claims on the sales page to see what they have to say about this.
Let's take a closer look at that headline. First off this isn't really a traffic app, it just let's you share to your campaigns to your social media accounts.
I really don't know what that "Make 60x Clickbank commissions" is all about. Why is this going to 60 times my commissions? It doesn't make sense.
6 Free Traffic Pools? Not sure what they mean by that either, there are 4 social media sharing options, Facebook, Pinterest, Twitter and LinkedIn.
The sales video claims these are secret traffic pools which as far as I know is total rubbish. Oh sorry I forgot, that secret platform called Facebook, shh, don't tell anyone, its a secret
The 4 clicks claim has me stumped as well.
The video goes on about getting free buyer traffic, but why do they think that just by sharing a YouTube video is going to make people instantly want to buy what's at the bottom of the video?
And that's all going to happen in as little as 60 seconds, Yeah, of course it is ????????????????????????
I think we've already established there is no secret traffic sources. I don't think this will make you a super affiliate either, nor will it generate CB sales fast either.
As with a lot of products I've seen lately this claims that all you need to do is 3 simple steps, of course that doesn't turn out to be the case.
Step #1 – Login
Step #2 – Choose a campaign
Step #3 – click once to launch your campaign
Or as in my case see an internal server error.
The sales page shows you some income shots that look very good, but I'm pretty sure they didn't come from using this software.
A lot of vendors' will show you income shots and claim it's by way of using their new product, but in reality they don't really use it at all.
They make a big deal of this free traffic and rightly so because getting free traffic to your offer is something every marketer wants, but just spamming your social media isn't going to do that.
It'll probably piss off quite a few people who will then stop following you.
I feel the sales page doesn't give a fair representation of what you're going to be getting if you buy this product.
Who Is This For?
If you have a large following on social media and I mean large you may well make a few sales, but if you are new to this are you going to have that required following?
If you haven't you're going to be wasting your time and money with this product.
If you have and you're going to spam you're following I'm not sure how long people will put up with it because to make the sort of money to become a super affiliate you're going to need to spam, spam, spam.
The Good Bits
30 day money back guarantee
??????
The Bad Bits
Hosted on their server
The need for a big social media audience
Using someone else's video to profit which I'm not sure is legal
Inside The Members Area
Let's take a quick look at the members area to see what's included so you can know what to expect is you decide to buy this.
Once you log in you'll see this dashboard:
The menu on the left is where you'll access all the parts you need like social accounts, analytics and campaigns as well as the training video.
It is all pretty easy to get around and apart from it not working at the all important submit, all the rest seems to work fine.
The Oto's
Upsells are something almost every product in the MMO niche has ad this one is no different, but I need to give you a quick heads up about them.
Some vendors' will offer a 30 day money back guarantee on the front end, but then leave it off the upsells completely and you only realise that when you try and get a refund and find out you can't and have lost a lot of money.
The same thing happened to Matthew and you can read his comment here if you want to see just how much he lost.
My advice is to skip the upsells when you see them, I'll put the links below so you can get them at a later date if you want.
OTO #1 – Unlimited version – $29 with a downsell to $17
OTO #2 – Autopilot – $39 with a downsell to $27
OTO #3 – Done for you – $197 with a downsell to $97
OTO #4 – Resell rights – $197 with a downsell to $97
OTO #5 – Mega bundle – $97 with a downsell to $77
I'm not the biggest fan of upsells, I think vendors' should put more effort into making a decent product rather than trying to fleece people with upsells that they don't need.
Final Thoughts
At the beginning of this CB Traffic Bots review I had high hopes of Chris X putting together something really worthwhile and of value to people who are looking for a way to make some money online.
While this could make a bit of money if you have the required audience I don't think this will be a sustainable way to make money.
People soon get fed up with spam and end up leaving any following you have.
As far as using other people's Youtube videos is concerned unless they are Creative Commons I don't think you can use them for the purpose of directly making money from them.
I know you can embed them on your website, but you're not putting affiliate products on an overlay are you. I think if the video owners found out you could be in for a whole lot of trouble.
And the returns you're going to get are really not worth the risk.
I also have a problem with them using their own servers, as I found out they can fail at any time rendering this product useless. It's not the first time something like that has happened to me with software like this.
I won't be approving this one guys.
What Other Options Are There?
I hope this CB Traffic Bots review has helped you out in some way and if you realise this isn't for you then i'd like to recommend the training i used to learn how to be a successful affiliate marketer.
Wealthy Affiliate is the number one affiliate training platform on the internet today and they have just celebrated their 15th anniversary so you can be sure they are a tried and trusted platform.
If they wasn't I wouldn't still be there 5 years after joining them and as such I know all the ins and outs and you can read my review of WA here.
If that sounds like something you could see yourself doing then I have good news. Wealthy Affiliate are offering free membership at the moment so there is no financial risk involved.
All you need to do is click the banner below, you don't need a credit card, just an email and username and you're good to go.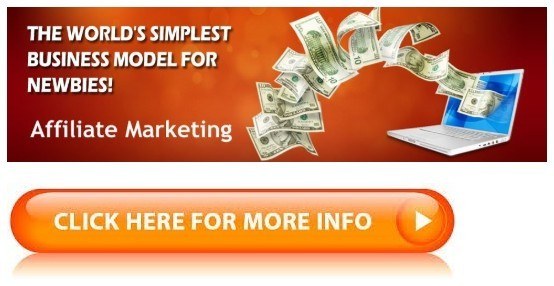 I will personally drop by to make sure you know what you're doing as will the one of the actual owners, but whatever you decide to do I wish you the best because there's no feeling quite like it when you can earn money online 🙂