Welcome to my Cash Magnets review. This product has been out for a little while now, nearly a month and it was a reader of this blog that asked me if I was going to review it.
I always like to accommodate peoples requests if I can so here goes.
This is a product by Brendan Mace and Jono Armstrong, funnily enough I've only just reviewing another of their products called Boomerang Buddy. That one didn't turn out too well seeing as I couldn't actually get the software to work.
Anyway these two guys do release a lot of products which I always find a bit strange considering how they always tell you that the product you're buying makes them tons of money and will do the same for you.
Well, if that were true why do they keep releasing products, surely they wouldn't have to keep inventing new ways to make money??
The problem I have with these types of products is there is always a piece of the puzzle missing, most of the time it's a lot more than one piece,
You see, they all sound good in theory, but when you start going through the training they supply things never seem to add up, you're always left scratching your head wondering what went wrong.
Hopefully we'll get something more complete with this one.
NAME: Cash Magnets
OWNERS: Brendan Mace & Jono Armstrong
PRICE: $12.95
WEBSITE: http://www.cashmagnets.net/cash-magnets
What Is Cash Magnets About
Before we get into what this is really about, let's take a look at their sales page to see what they're saying this is, after all that's what generally gets you to buy it.
Unfortunately, and I see it way too often, the sales page doesn't tell you what you're going to be doing and a lot of the time stuff you see on the sales page doesn't even make it into the product.
So you think you're buying one thing when in actual fact you might get something that bears very little resemblance to what you thought you were getting.
So, let's see what you think you're going to be getting with this one.
As far as headlines go that one is pretty tame, not sure you're going to be able to set and forget, but at least they've reigned in the ridiculous claims of enormous amounts of money being made in less than 60 seconds that some pages have.
Not too sure about some of those claims though. Without having seen what this actually is yet, it's too soon to tell, but in my experience when something says set up "one time" only it never turns out that way.
Also, why is "one time" in quotes? Doesn't that usually mean that they don't really believe it? Take it with a pinch of salt type of thing.
The other big claim I see is they are saying that you will make money today. I know I haven't seen it yet, but I can promise you this, you're NOT going to be making money today.
They claim that you're going to be able to this even if you have no previous experience which again I find incredibly hard to believe.
Whenever you start something new that you've never done before there is always a learning curve regardless of how good the training is.
They're making whatever this is sound way too easy. They reckon you can set up your cash magnet in 10 -30 minutes, then all you have to do is add some of their secret sauce and watch your magnets pull in commissions on a daily basis.
That is absolute rubbish.
OK, I've had enough of the hype, time to see what this is really about because they're just not going to tell you.
Cash Magnets consist of 5 ways of making money:
Funnel Magnet
Review Magnet
Blogging Magnet
Youtube Magnet
Adsense Magnet
Just by having a quick skim over the sections I can tell you now there is a lot of work involved and I really don't know why some of the things on the sales page were said.
As for the 'no techy stuff', the first magnet requires you to have a website, now if you haven't got any experience which as they said you don't need how are you going to build a website without any 'techy stuff'??
Out of all the magnets I cannot see how they can expect one to be set up in 10 – 30 minutes, I just can't see it. Oh and start making money today with it. Ha.
So, if you're relying on what the sales page is telling you as to what you'll be getting you're going to be extremely disappointed to say the least.
Inside The Members Area
OK, what I'll do now is run through each section so you have an even better idea of what to expect.
So, let's start at the beginning and take a look at the Funnels magnet:
Quick Website Set Up – 7.46 – This is where he admits that you need to build a website. Now while he says that it's only going to take you a couple of minutes to set up that isn't the whole story. Yes you can create a website very quickly, I've seen it done in 30 seconds, Click here to see how it's done. But it takes a lot longer to build it out. A website has to have certain pages on it and he doesn't cover that here. The way he does it will cost you around $60.
Funnel Landing Page – 6.41 – This video goes over how he sets up his landing pages and of course this is going to cost you more money because you have to have a landing page builder, now he has link to Clickfunnels which costs $97
Instant Profit Connection – 6.45 – What you have to do is connect your landing page to an autoresponder, he recommends Aweber which is going to cost you $19 a month for up to 500 subscribers.
Passive Income with Emails – 16.29 – This is where you need to create your own email series, he does give you a sharing code for his, but tells you to only use them as a reference. Now, to use that code you are going to need Aweber. Of course you're going to need something to promote in your emails which is where the problem of getting affiliate approval comes in.
And that is the Funnels Magnet. Did you like it? How are you going to get traffic to your landing page? He didn't actually say, but there is a section on traffic at the end so hopefully it'll all be in there.
Next up we have the Reviews Magnet:
Welcome to Review Magnet – 2.27 – In this welcome video he says that the great thing about product reviews is that they only take a couple of hours to set up, just apply some traffic and BOOM make a bunch of money. That is so funny. The sad thing is I think he actually believes that. Now, someone with a proven track record and an established brand will be able to do that, but not someone who hasn't any experience. I can't even do a product review in 2 hours, not if you're doing it properly anyway. If you're just copying the sales page then perhaps.
Our Full Review Promo Strategy – 22.33 – An overview of how they structure their promotions. At no point does he recommend you going through the product to be able to create your review, so basically you're just going to be copying the products sales without knowing if it's any good. To be fair he concentrates more on the email and bonus side of things.
And that wraps up Reviews Magnet which I found extremely informative …… NOT!
Up next we have Blogging Magnet:
My story With Blogging – 12.06 – Brendan goes over the story of his blog and gives an overview of blogging, but the most telling thing he says if you put the effort in it will eventually pay off! He even says in the welcome video he set his blog up a few years back and is now benefiting from it today – not 30 minutes ago – YEARS!
Quick Website Set Up – 7.46 – This is just a copy of the video in the Funnels Magnet section, but again doesn't show you the whole set up.
How to Grow Your Blog – 17.33 – Gives out advice on how to grow your blog such as creating good content and actually creating useful content for your reader.
Blogging Look & Feel – 4.39 – A quick video on making your site look good, choosing a theme.
There we have Blogging Magnet.
Moving on, we have Youtube Magnet:
Youtube Look & Feel – 2.40 – Here he goes over the design of his channel.
Keyword Research – 8.05 – Using the auto suggest search terms in Youtube and use them as a starting point for your research.
How to Get Views on Youtube – 12.19 – Gives some handy tips on keeping your watch time up which is part of the Youtube ranking algorithm.
Monetizing Your Channel – 18.17 – An overview of how to make money from your Youtube videos, using product reviews, a recurring income platform or high ticket strategy calls.
That's your Youtube magnet done.
The last one we have is Adsense Magnet:
Quick Website Set Up – 7.46 – Yes it's the same video as the rest
Simple Google SEO – 5.40 – Setting up a silo structure.
Keyword Research – 12.08 – Targeting low hanging fruit
Outsource Options – 5.40 – Shows the different options for outsourcing your content creation for at least 100 -150 articles
Easy Monetization – 3.25 – Putting Adsense on your site.
That's it for the magnets, now we have the traffic training section. This is a video from one of their previous products called The Paytrix and is basically about using Bing Ads.
And that boys and girls is Cash Magnets.
The Oto's
This product comes with an astonishing 5 upsells attached to it totalling an eye watering $625. Now anyone who is a regular visitor here will know I always issue a warning when it comes to the upsells.
That warning is about getting your money back from these should you realise they're not what you thought they were. One of my readers fell foul of that to the tune of $600 (you can read what he had to say here in the comments)
OTO #1 – $37 – Done For You Magnets
OTO #2 – $197 – High Ticket Magnets
OTO #3 – $97 – Advanced Secrets
OTO #4 – $197 – Limitless Traffic
OTO #5 – $97 – License Rights
Just make sure you can get your money back if you need to.
Final Thoughts
Remember at the beginning when I said that there always seems to be something missing, well this has a lot missing.
It's really just an overview of 5 different methods, there is no detail, it doesn't really tell you how to do anything. It's certainly not what I was expecting from reading the sales page.
I have absolutely no idea where they got this 30 minutes to set up rubbish. Now that's not to say they don't work, no, that's not what i'm saying.
What I am saying is these are going to take a lot of time to implement. He even says himself these take time to make any money from.
Yes these methods work, but not as quick or with as little work as they'd have you believe. Oh And I have no idea what the "secret sauce" was.
And what is the set up "one time" only thing about? OK, you might set it up once, but all of those methods require constant maintenance. It just gives people the wrong impression.
The sales page says the method is new, fast and you won't need to spend money on traffic. Well the only training on traffic I could see was Bing Ads and the last time I looked they cost.
Talking of cost, the other expenses you're going to have to endure to set some of these up. Don't tell you about that on the sales page do they.
So What Do You Do Now?
As with anything you need the whole picture, not just a part of it because you'll be left scratching your head wondering what you do next.
That doesn't happen at Wealthy Affiliate, it's a place I've called home for the past 4 years and I don't intend on leaving any time soon simply because they are constantly updated the platform, the training, the whole package gets better and better each year.
Brendan does say in Cash Magnets that you do need a website to make money online and that is something that I totally agree with.
Having your own website is like building your house on rock solid foundations, without that your house will crumble and fall and the same goes for your online business.
The best way to build those foundations is to create a FREE Starter account at Wealthy Affiliate.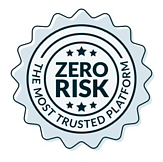 Click the banner below to get instant access and start your amazing journey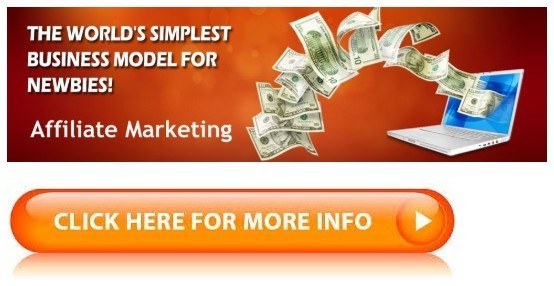 I'll be there to personally welcome you on the inside and help you to become successful 🙂