Welcome to my BossFunnels review. Today we're going to be looking at another product by none other than Billy Darr. For those of you who are not familiar with Billy Darr let me just tell you that he has one of the worst names, if not THE worst, in the internet marketing world.
He has so many complaints about him I'm very surprised he hasn't disguised himself and given himself a false name to launch this product, lol.
I've had the opportunity to review a lot of his products and I have to say I can't remember one being any good. I can remember plenty that are just rubbish and barely work if at all.
All his products seem to be some sort of cloud based software that struggle to do what they advertise, but they do have one other thing in common, they claim to be able to get you free traffic and sales in 60 seconds, sometimes less than that.
Trouble is when newbies see that sort of claim they naturally assume it's true, I mean they wouldn't lie to people, would they?
Anyway, this review is a few days late and it was one that I wasn't going to do, but after getting some emails promoting it and singing it's praises I thought it was something I needed to look in case this time Billy Darr has actually put together something that is going to benefit you.
We'll take a look at the sales page to see how that compares to the actual product, I'll go over what I think any good bits as well as any bad bits as well as let you know who will benefit from this.
after we've taken a look at the members area we'll go over what the upsells are and how much they cost before giving you lowdown on the most common complaints about Billy Darr.
Ultimately we'll give you our final thoughts about this product and whether we think you should rush out and buy it or if you shouldn't touch it with a ten-foot barge pole.
So, without further ado, let's get this show on the road…
NAME: BossFunnels
OWNERS: Billy Darr, David Kirby
& Al Cheeseman
PRICE: $17.25
WEBSITE: https://getbossfunnels.com/vip
BossFunnels Review – What Is It About?
Before we take a look at the claims on the sales page I just want to see what's inside BossFunnels so we've got something to compare it to.
The best way I've found to uncover what a product is really about is to look at the training.
First off this is a funnel builder software and I'll go through the various working parts so you know exactly what you'd be buying.
It all operates around a central dashboard, that dashboard has various tabs, the first being Autoresponder. This is where you'll connect your autoresponder.
You're going to need either Aweber or Getresponse because they are the only options you have to connect to. Next you have the funnel tab.
This is where you can build your funnel. This consists of an opt in page, a bonus page and a thank you page which you can customize.
I must say that things are very slow to load, but they do load which unlike some previous products is a bonus.
Next up is the leads tab where all your leads will end up.
There is training included which has six videos explaining the different aspects such as using elements and adding pages in the funnel.
Included with this is a product bank where you'll find 8 products that you can promote, but what isn't clear is whether or not you're going to be auto approved for your affiliate link, no link = no money.
The most important part of any funnel is traffic, unfortunately this completely misses that aspect out of this product.
The only thing I could find was a 3-minute video about adding social share buttons which people are meant to share in order for them to be allowed to enter their email address????
The Sales Page
Now we've seen what BossFunnels is about let's take a quick look at the claims on the sales page.
Ha! 60 seconds, I told you didn't I.
I really don't know why they insist on putting BS statements on their sales pages, the funnels aren't done for you, you need to do them yourself.
The funnels aren't going to get you free traffic in 60 seconds and they certainly won't get you sales in 60 seconds either.
You are going ot need some degree of technical skills to set up the funnels the way you want them.
Again, the funnels aren't done for you in 1-click, there is no viral traffic built in, you do have to design to a degree and I couldn't find any tutorials for 3 figures a day.
The 3 simple steps that they reckon is all you have to do isn't really true.
Step 1 – Buy BossFunnels
Step 2 – Login and select a funnel
Step 3 – Click go to get free viral traffic and sales in 60 seconds or less
Total rubbish! It isn't just 3 steps and there is no "GO" button so if that's what you're expecting, which let's be fair wouldn't be unreasonable if that's what they are saying, you're going to be very disappointed.
If you are a newbie they try to convince you that you too can get great results by showing some random screenshots that are supposed to be earnings from newbies that are using funnels, one shows $24,578.99 and if that's meant to be from BossFunnels I'm highly skeptical it's true.
The rest of the sales page either just repeats itself or gets you to imagine how your life would be like if you had financial freedom which of course BossFunnels could give you.
The Good Bits
180 day money back guarantee
The formation of the funnels does work
Customizable elements
The Bad Bits
Unrealistic claims on sales page
No traffic training
Limited Autoresponder integration
Who's This For?
If you were to believe the sales page there isn't one type of person that wouldn't make use of this. Unfortunately the only person this aimed at is someone who is new.
Someone who has limited experience and the reason I say that is because the sales page is designed to make everything sound super simple and easy.
And while it does seem to work, albeit very slowly which I would imagine will get worse the more people who use it, newbies are going to need a lot more to go with this in terms of training.
Someone with experience will stick with a proven platform.
Inside BossFunnels Members Area
Having already gone over what BossFunnels is this section will just give you a look at the dashboard, but before that a quick warning about the upsells which you'll see right after you this, but before you get access to the actual product you just bought.
Sometimes vendors will offer you a money back guarantee on the front end, but then remove it from the upsells without customers realizing.
Take a look at Matthews comment here to see how much money he lost.
Once you get past the upsells the members area looks like this:
The layout is pretty straightforward with the menu on the left and everything being displayed in the main window. You can also access the upsells from here so don't feel pressured into thinking you'll miss out when you see them the first time.
The Upsells
When it comes to upsells the number varies from product to product, this one has 6 of them. I'll quickly go over what they are and how much they cost along with letting you know if there are any discounts.
OTO #1 – Unlimited Edition – $39 with a downsell to $19
OTO #2 – Automation Edition – $39 with a downsell to $32
OTO #3 – Done for you Edition – $197 with a downsell to $67
OTO #4 – Reseller Edition – $39 with a downsell to $32
OTO #5 – Luxury Edition – $197 with a downsell to $77
OTO #6 – Diamond Edition – $197 with a downsell to $67
That little lot comes to a staggering $708!! At least I've managed to save you $414. That really irks me the fact that you or me could have spent $708 only to find out we could have got it for $294.
That really is terrible and doesn't bear thinking about.
I can't remember seeing anything on the sales page about it having limits, do you? Well, upsell #1 tells a different story.
Complaints About Billy Darr
It always helps to know the type of person you're doing business with. I've had people contact me to tell of the trouble they have had when they bought a Billy Darr product.
These are some screenshots of those complaints, in case you can't see them properly they're basically telling us about trouble with getting refunds, sub-standard products, no refunds on the upsells and the worst support ever.
Final Thoughts
When you look at a sales page like the one promoting BossFunnels you see a very polished, well versed page that if you didn't know any better would assume is a great product.
Having seen so many Billy Darr products all those sales pages basically say the same thing about every one of his products which obviously can't be true.
The only saving grace about this product is you can actually get it to work, I don't mean the claims of 60 second traffic and sales that is never going to happen, what i mean is the ability to edit the templates and add our autoresponder if you have one the 2 supported.
Having the ability to build a funnel is only the beginning, you need traffic to send to that funnel and what does this have?
Some social share buttons that are supposed to bring you the viral traffic and sales. Two points, you're going to need to have a following in the first place and if you have a following why would they want to opt in to your page?
Of course, it's all pie in the sky stuff, it all sounds great especially to who they are marketing this at, newbies.
Please don't think you're going to buy this and find a "GO" button inside that you have to press to make money, i know it says that on the sales page, but it's not true.
If these guys were to put as much effort into the actual product as they do the sales page then they'd have a much better product and actually be of help to the very people who they claim to want to help.
What Next?
Let me share a little secret with you, to begin making money online doesn't require funnels or fancy software. You just need a website and the right training.
The trouble is finding the right training. With so many people all claiming they'll show you how it's difficult to know which one is best and which one won't rip you off.
I remember being in that position before I found Wealthy Affiliate. That was over 5 years ago.
From this one website I can earn paydays like this:
I don't show you that to brag, but to show you the potential, and that's just from one website. The key to this business is having multiple sources of income, you can have multiple websites all creating income for you, but you need to learn the right way to do it just like I did.
The good news is at the moment Wealthy Affiliate are offering free membership where they will give you a free website as well as 10 free lessons to get you going into the exciting world of affiliate marketing.
Simply click the banner below, no credit card needed, just a name and email address and you're good to go.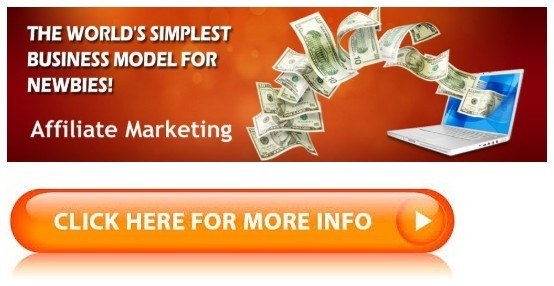 I'll meet you on the inside and be there to help you every step of the way. You'll even get to meet the owners who will stop by to welcome you 🙂