In this post we are going to ask the question what is Google Sniper about and more importantly  if you can make money with it.
NAME: Google Sniper 3.0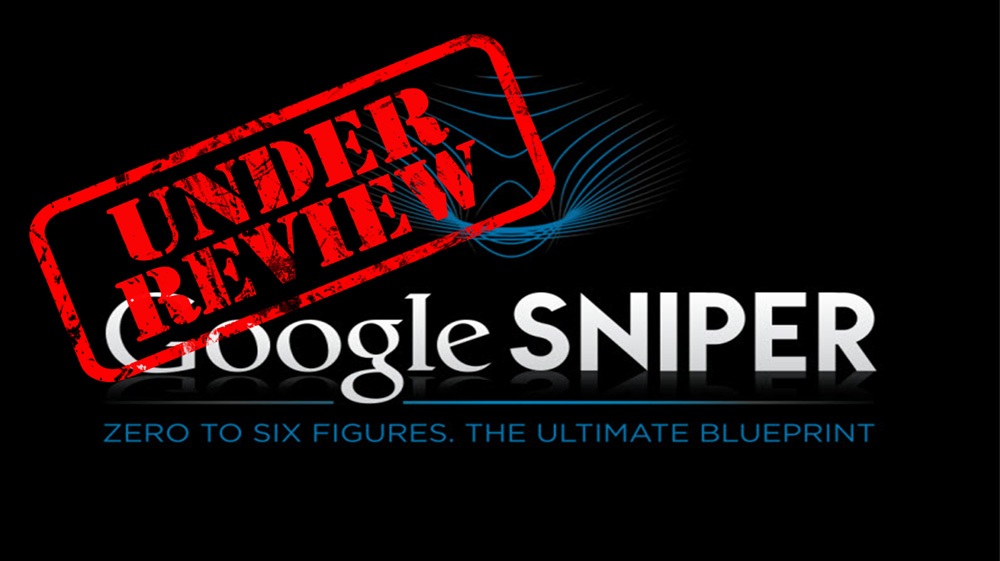 OWNER:  George Montagu Brown
PRICE: $47 plus upsells
SUPPORT: Via support ticket
OVERALL RANKING : 1.5/ 5  stars
[yasr_overall_rating size="large"]
what is google sniper about
Google Sniper believe it or not was what got me into affiliate marketing in the first place (more on that later), back then it was just called Google Sniper since then it's been updated 2 times.
But not a lot has changed from the original.
So what is Google Sniper about? well its pretty simple really. It's about building small niche sites that rank high in google.
These sites were never meant to earn more than around $500 a month max. The idea was you would build a few sites each ranking high in the search engines and pulling in up to 3 figures a month.
And for a while it worked because there was a flaw in googles algorithm, a loophole if you like and George managed to manipulate that in his favor.
But that was then and this is now and while i think that some of the ideas are good there are others that just don't work anymore.
sniper cash machine

Before you get started on the main course you are encouraged to make your way to the cash machine. Here you are encouraged to email (spam) friends and family.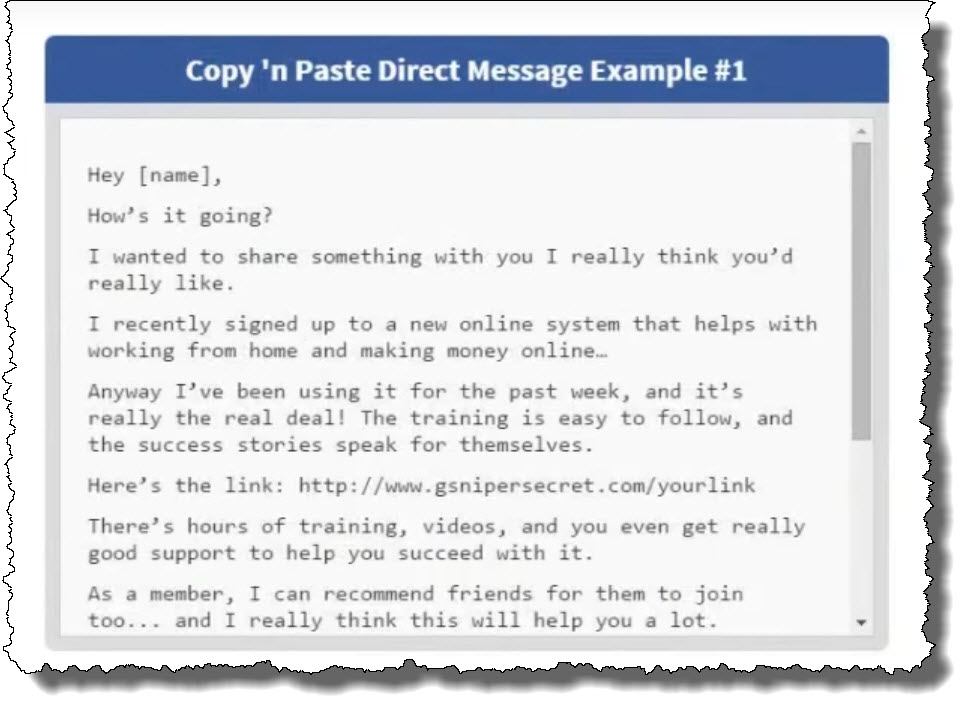 And update you Facebook status.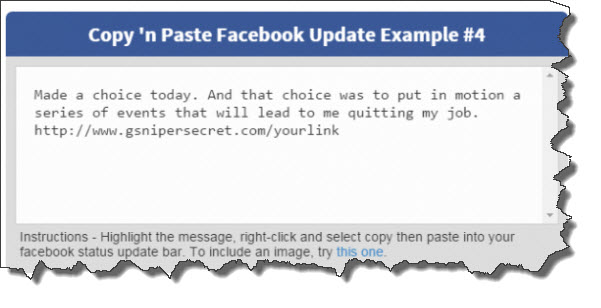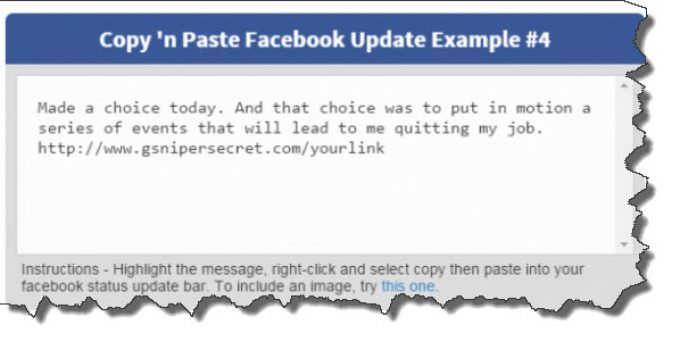 just don't let your boss see this!!!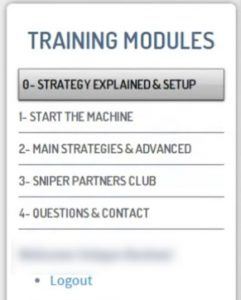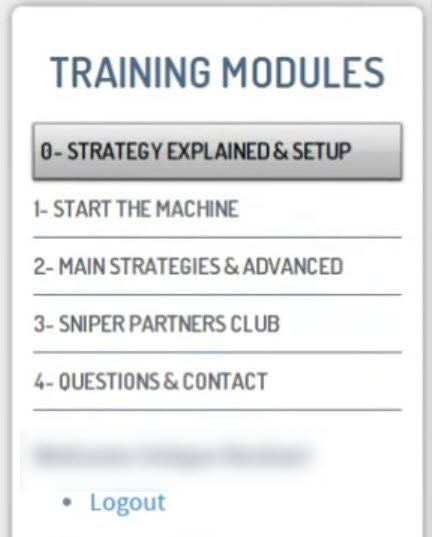 you then move on to a series of 4 strategies for making 'quick money' using:
facebook
twitter
youtube
guest posting
Now you could run into trouble with Facebook and other social media and have your account banned for spamming which has been known to happen.
You get over $100 each time you use the cash machine method to refer someone to google sniper then when you make 5 sales or more you get upgraded to The sniper partner club.
the course itself

The main 'master manual' consists of a 108 page pdf  with 7 core videos for you to follow as you progress through the course such as: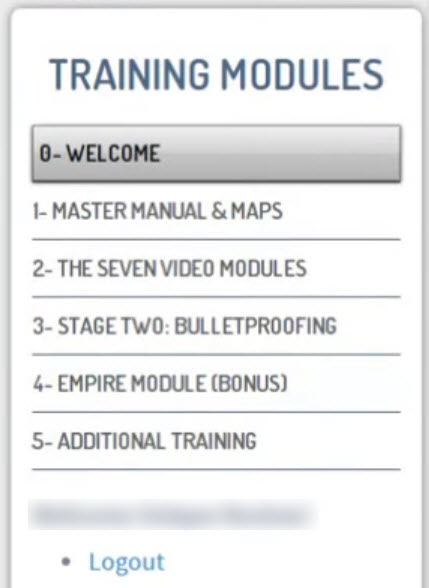 market selection
keyword selection
website hosting / installing wordpress
pre-selling
cloaking links
adding posts
social media
bulletproof module

The Bulletproof manual is a 60 page pdf which in my opinion is probably the best part of an outdated course.
The training in here focuses on building an authority site rather than the small sniper sites which just don't work anymore.
And adding value to the reader 🙂
empire module

This 'bonus' module is all about outsourcing which means paying people to do stuff for you because if you are going to build bigger and better sites you are gonna need some help doing so.
And this is true even today.
This includes
an intro video into what outsourcing is
a 5 part series on how to do this
and an 'ideas for future development' video.
 

sniper x
One of the big complaints about google sniper was the sneaky sales page which had a recurring $47 fee for sniper X without actually saying so. This has since been changed to now make it much clearer.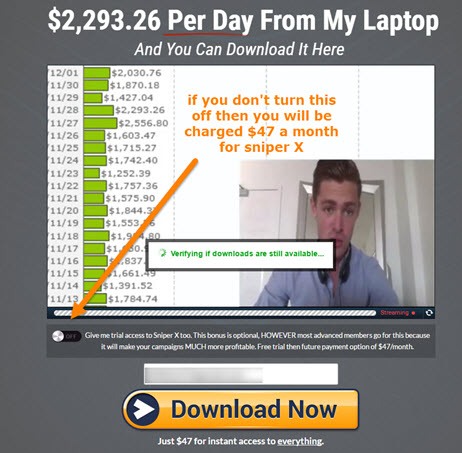 Sniper X is the $47 a month area ( remember the on/off button) for 'advanced training' including: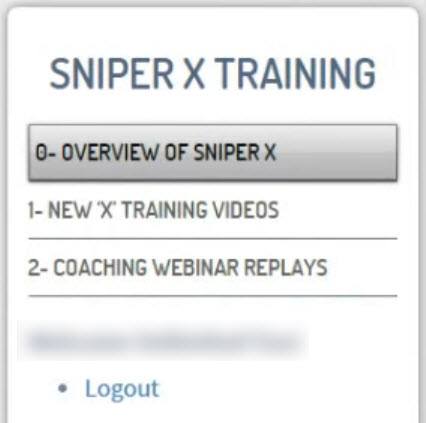 internal sniper x linking
external sniper x linking
local biz sniper x
sniper case study
sniper x aged domains
sniper x buy sell ads
supercache sniper x
and so on…. i have 15 in total, but i think there's about 30 of them.
rolodex

The Rolodex contains the resources you can use:
hosting
affiliate networks
tools
outsourcing companies
These are there to help you build your sites more easily and can help if you're completely new to this sort of thing.
support

The support system at google sniper is via support ticket and FAQ, which is by far not the worst i've seen, but they do take a very long time to answer a support ticket in my experience.
Remember at the beginning of this post i said Google sniper was what got me into affiliate marketing in the first place?
Back then i knew absolutely nothing about affiliate marketing, i was a total newbie and what George Brown seemed to be offering sounded like it was the chance to change my life for the better…….it didn't unfortunately.
I personally couldn't get it to work and the support i received wasn't anything that would help me forward.
But i did learn from the mistakes i made and it did give me a taste of the money making online potential if done right.
final thoughts
Although my experience with Google sniper wasn't as life changing as i had hoped it would be, it did used to be a way of making money online although somewhat unethical in some of the practices.
But the majority of those practices are now out of date and no longer work anyway thanks to the ever changing Google algorithm which strives for a better user experience.
I think i have answered the question what is google sniper about but if you have any further  questions or any experience with google sniper then please get in touch, i'd love to hear from you.