Welcome to my Vanquish review. Today were going to be looking at the latest product from Jono Armstrong who seems to be on a bit of a mission lately to release as many products as he can in the shortest amount of time possible.
The trouble with that is the focus is on pumping out product after product and inevitably the quality will suffer. There's another vendor that does that and the quality of his products have definitely taken a turn for the worse.
Jonos' last product, High Ticket Siphon, has only been out just over a week so I really don't see the point of releasing another product so soon.
If that one was so good like all the other reviewers said it was then why release this one? I'll tell you why. Money, pure and simple.
I'm sure that this product will get the same treatment and everyone will say this is great and you should get it just like every other product that gets released.
They only do that for one reason as well, can you guess what it is? Yep, money.
Those reviewers are only interested in getting a commission when you buy through their affiliate link, this review is a bit different to all those because I don't have an affiliate link so I can give a totally unbiased review.
NAME: Vanquish
OWNERS: Jono Armstrong, Zeeshan Ahmed
& Mike Filsane
PRICE: $12.97
WEBSITE: https://vanquish.groovepages.com/fe/
Vanquish Review – What's It About?
Before we take a look at the claims on the sales page we need to find out what Vanquish is really about, now you might be thinking that all we need to do is see what the sales page says.
The trouble with doing that is they don't always tell you what's involved, sometimes they don't even tell you what it is you're expected to buy.
I've found that where ever possible it's always better to go over the product itself, only then do you get a true representation of what the product is.
Basically this is a system that gives you access to an app and a free funnel builder. The app lets you create pages for a choice of 3 campaigns, Ministry of Freedom, Super Affiliate System and Wifi Profits.
The method is a 3 part system with the first part selecting one of those offers. The next part involves the funnel builder, it's a free one called Groovefunnels.
Vanquish has the optin page links for each offer and you simply import that into your Groovefunnels account and set up a pop up with your autoresponder so you can capture emails.
The third part is all about Publishing your offer with YouTube ads. You can set the budget at $10.00 a day if you want. The app has a function that allows you to input your keyword and it will pull up the top videos with all the stats.
You can then either choose which ones you want or choose all of them, you then add links which will get the links of all those videos which you then add to your Ads campaign.
The next stage in your Ad creation is the video ad which Vanquish has inside the resources section. For some reason it only has videos for SaS and MoF they don't have one for Wifi Profits.
It's all pretty straightforward, but one thing I don't understand and I could have it completely wrong and that's the reference to the penny clicks that you're going to see on the sales page in the next section.
At the end of the walkthrough video Zeeshan runs you through his actual campaigns and he says that he's spent $1,199.86 which got him 300 leads and his cost per lead is $4.00?
Am I missing something because that's not exactly penny clicks.
The Sales Page
So now we know for sure what this is about let's take a quick look at what sort of claims are being made on the sales page and if they are being honest and transparent.
Let's break that headline down a bit shall we. I'm not sure I know what they mean by 2 in 1 software that finds and converts penny click Youtube traffic into 3+ figure commissions.
We know the app will find videos based on a keyword search, but I couldn't find anything that remotely converts those videos traffic into 3 + figure commissions, let alone doing it for penny clicks.
The next part is absolutely true there is no need to make any videos, everything is supplied for you to use apart from the Wifi Profits video Ad.
They reckon this is going to give you same day results, that's something I find hard to believe, not impossible I suppose, but highly unlikely because as they say on the sales page themselves "Traffic doesn't automatically turn into commissions" which sort of undermines their whole argument
They claim this can be done with no monthly costs. If there are no monthly costs how are you going to get ads onto the videos?
Jono actually does a good job of explaining the whole process in the sales page video which I went through. It was only then that the whole penny click thing became a bit clearer.
The videos that the software brings up are supposed to be ones that are filtered out of any other advertisers ads so you get the penny clicks.
Now, I'm not convinced the software works like that because when I looked at the top result for Wealthy Affiliate I saw a Ministry of Freedom ad already on it.
It seems every product I review lately has some sort of fixation with 3 steps until you're making money and this is no different.
Step 1 – Paste your affiliate ID
Step 2 – Activate the included traffic software
Step 3 – Bank your profits
If only it was that easy. And where is the traffic software?
The rest of the sales page makes claims about online profits not getting any easier than this, but you need to realise that picking a youtube video with a lot of views doesn't mean you'll be earning commissions, it could take a while before you start to see any results.
And all that time your money is being spent on Ads.
Who Is This For?
I would think that this would suit someone who isn't afraid to lose some money for starters, but not only that someone who doesn't have either the necessary skills or the desire to make videos would benefit from this.
The inclusion of all the assets makes this a perfect option for anybody who is new, but like I say, prepared to risk some money.
Good Points
Their sales page is built with Groovepages which they say to use.
Included assets
Clear instructions
Bad Points
Sizable budget for Ad campaigns
Questionable cost of results
The ability of the software to find appropriate videos
Inside The Members Area
Before we get into the members area I just need to give you a warning about the upsells that you'll see straight after you buy this, but before you get access to it.
Sometimes vendors will offer a money back guarantee on the front end and then leave it off the upsells which means that people might not realise there isn't a guarantee and buy them thinking they can get their money back if they're not satisfied with them.
You might want to look at Matthews comment here to see what I mean and how much money he lost.
My advice to you is to skip the upsells at this point, you're not going to miss out because they are available to buy inside the members area anyway.
Once you've got past the upsells and logged in you'll see this dashboard area:
It's all pretty straightforward to navigate around with the menu on the left and the corresponding videos being shown on the right with any additional resources underneath.
The Oto's
Let's take a quick look at what the upsells are and how much they cost we'll even see if there are any discount available for you.
OTO #1 – Pro version – $67 with a discount to $47
OTO #2 – DFY campaigns – $97 with a discount to $77
OTO #3 – DFY high ticket funnels x 3 Plus limitless traffic – $197 with a discount to $97
OTO #4 – Reseller license to 4 apps – $197 with a discount to $97
I'm not sure you really need any of those and what's with OTO #3 the limitless traffic? Isn't the front end meant ot get you unlimited traffic?
And what's with those discounts? Imagine you just bought those $197 ones and then found out you could have got them for $100 less.
You'd feel pretty bad wouldn't you, I know I would.
If you are thinking of buying them then all you need to do to get those discounts is to click "No Thanks" at the bottom of each page.
Final Thoughts
To be totally honest I thought this one was going to be another one of those products that didn't really have any place, just made up to make the vendor money sort of thing.
And what with Jono releasing so many products in such a short period of time I wasn't holding out much hope for this one, but I have to say that it has surprised me.
Everything you need is given to you and all you need is a budget in order to run your Ad campaigns. The training, however basic, does a decent job of letting you know what you have to do in order to set things up right.
The biggest drawback with this that I can find is the ability of the app to find those golden nugget videos and that's why I'm not the biggest fan of software and apps that claim to be able to do stuff like that because as I found out it didn't work in that respect.
Are you going run an Ad campaign and smash it out the park on your first try? No, of course you're not, but if you can afford to lose some money then I'm sure you will find some success with this.
What Next?
I hate paying for traffic, I've tried it a few times and it's never really turned out like I had hoped and that's the problem, you can burn through a ton of money very quickly and see no return.
Ads are not a guarantee to make money, the only guarantee is you'll be spending money.
I like to get my traffic from organic search results that way I can be sure that people are genuinely interested in what they are searching for.
Learning how to rank in the search engines is always a bone of contention. Some people will try and game the system and while that strategy could work it won't be long until the likes of Big G find out and penalize you, sometimes even de-indexing you.
The world and his wife have an opinion on how to rank and I've probably heard most of them, but the one way that has stood me in good stead is the training I got from Wealthy Affiliate.
You can even use what you learn to get targeted traffic to the offers inside Vanquish bypassing the need for paid Ads.
The good thing is Wealthy affiliate is offering free membership and will give you a free website and the lessons to go with it.
Simply click the banner below, no credit card needed, just a name and email address and you're good to go.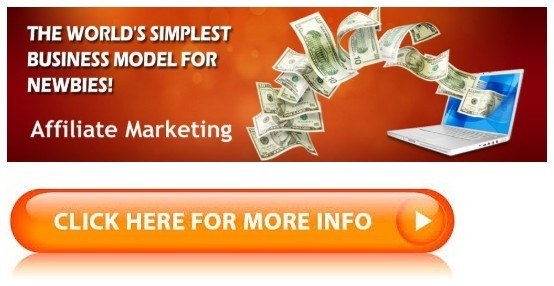 I'll meet you on the inside and be there to help you every step of the way. You'll even get to meet the owners who will stop by to welcome you.
Whatever you decide I wish you the best in your online endeavors and remember I'm here to help you anyway I can 🙂