Welcome to my Traffic Turbine review. Today we're going to be looking at the latest product from Art Flair who has featured on this blog quite a lot in the past.
The last Art Flair product I reviewed wasn't too bad, I say that because he has a bit of name for producing absolute rubbish and while I have seen evidence of that I'm always willing to put that to one side and it'll be interesting to see what he has come up with this time.
This has been out for a few days now and no doubt the other reviews will rave about how good this is regardless of if it really is or not, all they are after is the commission they'll get if you buy through their link.
As I'm not affiliated with this all you'll get here is an unbiased review where we'll look at every aspect so you stand a better chance of making the right decision to buy it or not.
NAME: Traffic Turbine
OWNERS: Art Flair, Pallab Ghosal
& Ram Rawat
PRICE: $16.80
WEBSITE: https://trafficturbine.net/live
Traffic Turbine Review – What's It About?
Before we take a look at the claims on the sales page we need something to compare them to. Normally I would go through the training videos to see what you have to do.
Unfortunately there are no training videos just a blank screen where they should be so I'll quickly go over the demo video to see what you have to do.
First off you create a campaign name and then use the key generator to generate tags for your chosen keyword. You choose what tags you want and the software will then take you to competition analysis.
This analysis page has this heading bar:
The trouble is I have no idea what those letters mean because there are no training videos.
From what I could gather from the demo video is that you need to find a video that has a green score which you can get the video stats for.
The software pulls in any videos that are competing for your keyword and you use the information of those to rank your videos then all you need to do is click the generate video button.
The keyword I used was "make money online" and the video it generated was this:
The term "generate video" is very misleading, I was expecting it to generate a video but all it did was put "earn money online easy" as a title and the same for the whole description with some tags, it's not exactly generated a video has it.
He says in the demo that obviously they have video training, but as we now know they haven't.
This has a thumbnail generator which pulls in free images for you to use with the option of putting words over the top, to be honest it's not very good and anyone seeing a thumbnail like that wouldn't feel the need to click on it that's for sure.
After that you have a section where you can set up your social media accounts which is meant to create backlinks for your video.
And that is as far as it would let me go. When I tried to move on to the next section it crashed!
I think that says it all really.
The Sales Page
Now we know that this is having trouble it'll be interesting to see what they have to say about it on the sales page. The first thing I notice is that they must be pretty desperate for a sale because as soon as you move your mouse you're presented with a $4.00 discount!
Knowing what we do now how is this software going to get us as much free traffic as we want? With a few clicks of a mouse? How is that possible when you have to actually create a video to try and rank.
What are these "Mini-factories"? and what makes them weird?
If you were to see that headline before you knew what the actual product was really like then that would all sound pretty good, but we know that's its complete rubbish simply designed to get you to buy.
But surely with their money back guarantee you could just get your money back. That's the thing, the way products like this work is they want is to get as many people to buy the product as they can then they stall on the refund until you give up trying.
I tried to verify his 1st page rankings but I couldn't actually find him at all so i don't know where he was doing his search.
Why would they put that on there when there isn't any video training?
I have to say I wouldn't believe the rest of the sales page either, it's just full of hype.
The Good Bits
The Bad Bits
No training
No guide
Keeps crashing
misleading sales page
Who Is This For?
The only people this is for is the vendors. They are the only ones that are going to be making money with this.
Inside The Members Area
Before we get into the members area I need to give you a quick warning about the upsells. Some vendors will offer a money back guarantee on the sales page and totally leave it off the upsells leaving you seriously out of pocket.
Take a look at Matthews comment here to see how much money he lost when it happened to him.
When you do get to the members area you'll see this dashboard:
To be fair to these guys the dashboard is pretty good, it's easy to navigate and everything you need is in the menu apart form the training 🙂
The Oto's
Let's take a quick look at the upsells to see what they are, how much they cost and if there are any discounts available.
OTO #1 – Advance – $67 with a discount to $47
OTO #2 – Expert – $47 with a discount to $37
OTO #3 – Done for you – $47 with a discount to $27
OTO #4 – Reseller x 6 – $197 with a discount to $67
OTO #5 – 6 figure training – $47
OTO #6 – Case studies – $37
Perhaps those last 2 are what the sales page is referring to, but weren't they meant to be in the front end? My advice to you is to skip these upsells you don't need them.
At least if you do buy the front end it's not so much money that you have to try and get back, imagine buying all these upsells and not being able to get a refund.
If you are going to buy the upsells and want to get the discounts all you need to do is click "No Thanks" at the bottom of each page.
Final Thoughts
What a load of rubbish, honestly it's not even worth the front end price, it's all pie in the sky stuff. It doesn't even work properly.
Wouldn't you have thought if this software is so great that at least one of the vendors would have used it to get on the first page of Google or YouTube for this product themselves.
The quality of the thumbnails is really poor especially when you can use free stuff like Canva. The rank tracker doesn't work, the actual app itself isn't secure, the whole thing is useless.
This has got to one of Art Flairs worst products I seen in a while and needless to say I won't be approving it.
What Now?
Whether it's YouTube videos or a blog you don't need software like this to rank them what you do need is the right training.
If I could give you one bit of advice it would be choose a training platform that is tried and trusted. I found Wealthy Affiliate over 5 years ago now and they are one such platform that will help you succeed.
They're actually offering free membership at the moment where they give you a free website so you can follow along the free training on getting started in affiliate marketing.
It'll give you a good idea of what to expect without any of the financial commitment. Give it a go and see if it's for you.
Simply click the banner below, no credit card needed, just a name and email address and you're good to go.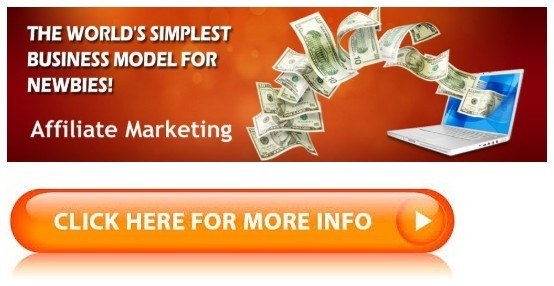 I'll meet you on the inside and be there to help you every step of the way so you won't be left on your own. You'll even meet the owners who will stop by to welcome you 🙂