Welcome to my Home Income System review. If you are here reading this it's a good bet that you're curious as to whether the claims being made by this company are actually true, like being able to learn how to make real money in 5 minutes or less, or is home Income System a scam that is just going to take your money and run?
A lot of people are actually calling this a scam, but there isn't a lot of information out there about what it is you'll actually be doing when you buy this, so hold on tight and get ready to finally find out what all the fuss is about.
NAME: Home Income System
OWNER: "Kevin"
PRICE: $97 > $77 > $47
WEBSITE: http://theinternetsupport.com/
what is home income system about
That is a really good question and the reason I say that is because like a lot of sales pages I come across this one doesn't actually tell you what it is they want you to buy which is absolute craziness.
Imagine for a moment, if you will, walking into a car showroom and there in the corner is what looks like a car, you can't tell what make or model it is because it's under a cover.
The salesperson comes up to you and tells you all this great stuff about what's under the cover, but doesn't actually tell you what it is, you get all excited about what the salesperson is telling you, it's this and it's that and then you're expected to get out your credit card and actually buy this thing and yet you still don't know what it is.
Would you buy it? Of course you wouldn't, but that's exactly what is happening here. They're expecting you to buy something that you have no idea what it is.
Like I said this is a lot like so many sales pages I've come across, the only difference being is that the person behind it never show their face and the sales page has been replaced with a sales video.
Unfortunately the video never really shows you anything. They say that a few minutes after the video ends you'll have everything you need to IMMEDIATELY start earning up to $400 a day, but that's not true, you just get another video full of waffle.
Some of the things the video claims:
New system for making money from home
Going to share unique money making techniques IN THE video
Learn Proven methods to earn income in your spare time
Free bonuses at the end of the video
This is unlike anything you've seen before
Only need to work 1 or 2 hours a day
Start making money today
Earn hundreds of dollars per hour from home
No special skills or experience
OK so I've got to the end of the video and he hasn't shared any money making techniques or any free bonuses that he promised at the beginning, all he does is tell you to enter your email for to get access to a second video where he says he'll show you exactly how the system works.
Now this video is fairly short compared to the next one, an incredible 23 minutes long. 31 seconds into this video he tells you this
I don't actually live in Scotland, I'm there on a short break at the moment, but that brings me to another point and that's your location.
They try and make out there is only a limited number of spots in your area, don't believe it, there is unlimited, they will just keep selling as long as people are buying.
Anyway back to the second video, as you can see at least in this video we are going to find out how to earn an $400 a day, which if you think about it is $146,000 in a year.
He does say that if you watch until the end he will give you a very valuable bonus absolutely free, I'm sure that's what he said in his first video!
6 minutes in and he finally reveals what you'll be doing is link posting! Which gcould be called by another name –  Affiliate Marketing.
He goes on to tell you that once you become accustomed to link posting there are some more "advanced strategies" that are covered in the "system"
the problems with this
Link posting is based on the model of affiliate marketing which is a completely legitimate way of making money, heck it's what I do.
The problem with this is there is no mention of having to have your own website to put the links on so the only other options are to spam your social media accounts with links which will inevitably lead to them being banned.
Posting on forums which again will lead to a ban eventually, comment sections on blogs which you'll be lucky if the owner will even allow or if you have a list you could email them, but if you are continually spamming them it won't take long for them to unsubscribe.
To earn the type of money in the small amount of time that you are being lead to believe is just completely ridiculous to say the very least.
When I saw this on the video I knew there was a bigger problem,
After some digging I found out this is associated with a company that has been shut down by the FTC. That company had a reputation for charging extortionate prices and real dodgy sales tactics.
what do you get?
This is priced at $97, but if you go to click away you get a discount of $20 and if you do that again you'll be able to get this for $47.
If you are comfortable with giving out your credit card details and trust "Kevin" to refund you when you realise what a load of BS this all is then you can expect to get the Link posting "training" along with 4 "more advanced strategies" training programs:
Ad link posting training (affiliate marketing)
Facebook Marketing made easy
Dropshipping
Youtube marketing made easy
Ebay training
Unfortunately these are all PLR products and as such are pretty low quality and very generic in nature. There is absolutely no way these are going to make you the sort of money being thrown around in the sales videos.
final thoughts
This has got to be one of the worst programs in terms of misleading people that I have come across in quite a while.
What a total load of rubbish, BS of the highest order, no wonder he doesn't want to give his real name or show a real picture of himself, he's just scamming people with a product that is readily available for a fraction of the cost.
Is Home Income System a scam? Yes I would say so simply because it's pretending to be something that it's not. They continually make claims of inflated income that is simply not true.
You don't even know who the owner really is, he never shows his face, he's actually been known as Jason and Robin!
You're going to get spammed with emails from whoever they decide to sell your information to, worse than that you'll get contacted by phone and sms with further offers
If you look in the terms and conditions it turns out that you're only going to get access for six months!
Do I recommend this? Do I heck as like. Run for the hills people, run as fast as you can, stay well away from this one!
so what do you do now?
Like I've already said Affiliate Marketing is what I do to earn an income online, a very nice income, but I learnt the right way to do it, not from some shyster who's pretending to be something he's not.
One thing you do need above all else is a website, now hearing that you might be filled with dread, thinking there's no way that you could make a website, let alone make money from it.
Well let me tell you that if you follow the training at Wealthy Affiliate like so many others have done, then you stand a great chance of success.
You don't even have to pay anything and you'll get the first 10 lessons for FREE not to mention the 2 FREE websites
What you need to do is click the banner below and see for yourself exactly what it is and if it's for you, if it's not then you haven't lost anything, but if it is……….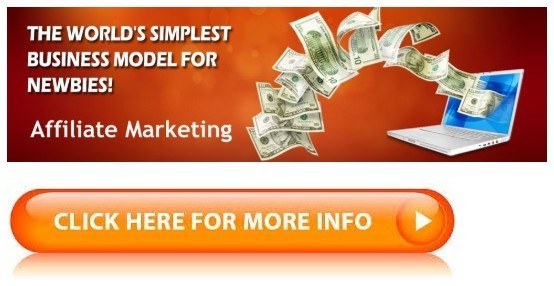 I'll be there to personally welcome you on the inside 🙂