Welcome to my Infinitunes review. Today we're going to be looking at something a bit different to all the usual money making products even though this product does allow you the opportunity to do just that its main purpose is to solve the problem of finding licensed music that was cheap for not only video makers, but affiliate marketers as well.
This review will give you all the information you need to decide if this is a worthwhile investment and it'll also tell you what sort of quality the music is.
I've never heard of this guy before, but by the end of this review I'll know if he's the type of guy that puts together quality stuff or someone who likes to fleece people with crap.
We'll be taking a look at the actual software as well as taking a look at the sales page to see how the claims on there compare to the product.
If this as any good qualities we'll let you as we will if it has any bad ones, we'll also tell you how this is best suited to.
The members area will also get a look as will the upsells to see what they are and how much they cost and if they are worth considering.
Ultimately we'll be giving your our verdict as to whether this is a product that is going to help you or another product that you need to stay away from with our final thoughts.
NAME:Infinitunes
OWNERS: Brad Stephens & Oliver Goodwin
PRICE: $47
WEBSITE: https://infinitunes.net/
Infinitunes Review – What's It All About?
Before we take a look at the claims on the sales page we need to have something to compare to them so we need to know what this is about.
I've been lucky enough to get review access so I can tell you exactly what this and how it works. This is a piece of software that allow you to create original background music for you to use in your videos.
It will create unique tracks each time you create one, so if you were to keep refreshing the interface it would produce something different each time so no one is going ot have exactly the same as you.
This means that you're not going to get hit with copyright infringement notices or take downs from the likes of YouTube which is pretty cool.
It can be so frustrating when that sort of thing happens, this eliminates that frustration.
This is has a very simple interface which has a choice of 7 music categories to choose from. Once you've chosen your category say, for argument's sake, sport you then have a choice of different activities to choose from like fitness, cardio, running or yoga.
And the same goes for each of the categories. You also have a choice of moods for instance if you were to choose calm as your category you'd have a choice of ambient or chill for the activity and then either meditation om or zen for the mood section.
It is very customizable depending on what sort of video you want it to accompany.
Once you've made your music you then either upload a video or paste the URL of your video which will then add the music to the video.
You can decide where you want the music to start from, if it loops, the volume of the video and the volume of the music they are all easily manipulated.
When you are happy with the setting you simply press create and your video will render along with your new original music track. All that is left to do is download your video and upload it where ever you want.
There are a couple of downsides like only being able to use a video that is shorter than 10 minutes and the music is only available at a maximum length of 3 minutes.
I would have liked to see the option of downloading the track independently so you could use your own editor.
The Sales page
Now we know what this is about let's take a quick look at the sales page to see what types of claims are being made and what the vendors say this will do.
I've been playing with this for a while and I have to say that headline hits the mark perfectly. I don't know if I've ever said that about a headline, EVER.
Having been through the entire sales page with a fine toothed comb I can honestly say I don't come across pages like this very often.
It's near perfect with no hyped up claims, everything they say on there is what you're going to find with the product. This is such a rare occurrence that I'm almost lost for words.
There is just a couple of things that I want to point out. In the FAQ section there is a bit where it asks the question " What if i run out of credits?"
Now there is no mention of having to buy credits anywhere else on the page nor inside the actual product so I can only assume that because it is a preview that I'm seeing that will be taken out when it goes live.
The other point I wanted to bring up was how much audio tracks cost:
As you can see they claim they all charge around $500, but when I went to Fiverr and looked these guys up their price was nowhere near that:
Also, Dancingjedi only has 1 review whereas their screenshot shows 224 reviews so make of that what you will, but in my experience that means those pics have been doctored.
If that is the case that is a real shame because they were doing so well.
Who Is This For?
This is quite an easy one to answer, anyone that has a video and regularly puts music on there even if it's only a transition piece is going ot make use of this.
You always see VSLs form affiliate marketers with background music and regardless of experience this is suited from the newbie to the experienced.
It can be used in so many applications, but also as a side line selling them which is perfect for someone looking to earn some money without having to learn all sorts of technical stuff.
The Good Bits
14 day money back guarantee
Original music every time
Very easy to use
You can sell the tracks to customers
The Bad Bits
Video length can't be longer than 10 minute
You can't download the music track independently
3 minute maximum music length
When you loop the music it fades before coming in again
Inside The Members Area
When you get past the upsells which I suggest you skip past at this point (more on that in the next section) you'll log into the members area which is a very simple dashboard:
You basically have 3 sections in the menu which are:
Training
Live music
Music library
And that it. The default section is what you see above, where you create your music that then gets saved to the library where you then add it to a video and download it.
The training is very simple and at the moment only has one video, but I really don't see what else they could put in there so I would assume that it's only going to be one training video.
The Oto's
This has 4 upsells to try and tempt you. I'm not the biggest fan of upsells, but I'm more concerned with what some vendors do with the upsells.
Some will offer a money back guarantee with the front end, but then leave it off the upsells. People naturally think that everything is covered and only realise they're not when they try and get a refund.
To get a better idea of what I mean you can take a look at Matthews comment here, he lost a lot of money when it happened to him.
OTO #1 – Pro version – $67
OTO #2 – Agency – $97 or $197 depending on level
OTO #3 – Synthesys – $67
OTO #4 – Reseller package – $97 or $197 depending on package
My advice is use the main product to see how you like it and then you can buy the upsells at a later date because they are available inside the members area anyway.
Final Thoughts
Most software I review turns out to be a useless piece of rubbish that isn't worth anything, but I am very pleased to say this doesn't fall into that category.
I don't think I've seen something that is as easy to use as this, there is nothing complicated, no having to have a degree just to understand the training.
From the testing that I have done this seems to be reliable as well, you wouldn't believe the amount of software I've seen that struggles to even work let alone like they say on their sales pages.
I do think they could have allowed you to download the music as a standalone track and they could have made the length of the music longer as well as the length of the video allowed.
If you could download the music you could add it to your own editor then the video length wouldn't be a problem. You could also adjust the fade of the looping music so it doesn't go quiet before starting again.
The quality of the music it produces is great and if you use video then you are going to need this and I have no hesitation recommending this to you.
What Now?
I sincerely hope this Infinitunes review has been of some help to you, but if videos aren't your thing and this isn't really what you are looking for then I'd like to recommend another way to make money online.
It's the way I make money and it's called Affiliate Marketing. If you're not sure what that is take a quick look at this overview here.
When you're looking for a place to teach you all about affiliate marketing you'd be mad not to consider Wealthy Affiliate. They have been teaching people since 2005 and with around 2 million members it's easy to see why.
I have been a member for over 5 years now and if it sounds like something that interest you then I have a full WA review here that you can go over to see what they are about.
If you like what you see then I have some good news for you, at the moment they are offering free membership so there is no financial risk to you.
All you need to do is simply click the banner below, no credit card needed, just a name and email address and you're good to go.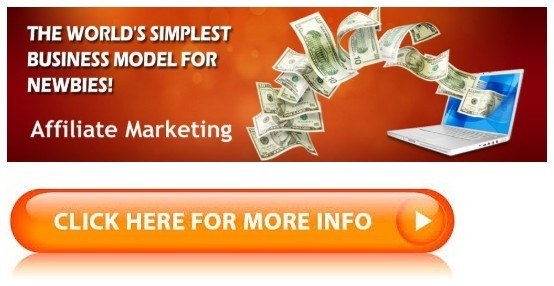 I'll meet you on the inside and be there to help you every step of the way. You'll even meet the owners who will stop by to welcome you, but whatever you decide to do I sincerely wish you all the best because there is honestly no feeling like it when you can earn money online 🙂