Welcome to my Genie review. Today we're going to be looking at the latest product release form none other than Billy Darr. If you have been around the IM world for any length of time you will have heard of that name.
The trouble is you've probably heard of it for all the wrong reasons. Billy Darr has one of the worst names if not the worst in internet marketing.
He has a reputation for producing absolute rubbish, stuff that doesn't even work and generally low quality products coupled together with terrible support.
A lot of the time he'll just rehash one of his old products and claim it's new, a bit like this one here.
I'd like to say that hopefully he's changed his ways, but I won't hold my breath. Nevertheless, I will be conducting this review with fresh eyes and will give an honest opinion of what I think of it.
You're probably going to see a lot of fake reviews when you do your research and you'll think why are there so many positive reviews.
The answer is simple, they all want you to buy through their link so they get a commission, they couldn't care less if it's any good or not.
Luckily I'm not affiliated with this product so I can give you an unbiased interpretation so that it helps you make a better buying decision.
If it is good I'll let you know and I'll actually be happy that he's put together something worthwhile, but if it's bad I'll be telling you that as well.
NAME: Genie
OWNERS: Billy Darr, Justin Opay
& Dipanjan Goswami
PRICE: $17
WEBSITE: https://grabgenie.org/
Genie Review – What's It About?
Let's cut right to the chase here and find out what this is really all about, I'm sure you're dying to find out plus it'll give us something to compare the claims on the sales page to.
Normally I would quickly go over the overview video, but this doesn't have one, all it has is a dashboard tour video which doesn't really tell us a lot.
Hopefully they will get more videos up because this is only a JV copy that I'm reviewing, but seeing as they go live in just a couple of hours I would have thought they'd have that sewn up by now.
Anyway to get a better idea of what this is and what it does I'm going to have to go through the menu to see what I can find out.
To be honest I'm really struggling to know what to do inside the members area, there is no orientation so you're just left to your own devices.
From what I can gather what you have to do is connect your Facebook and other accounts like YouTube and Twitter amongst others with this software.
It would seem that this is purely a piece of software that allows you to share content,
I found a video on the JV page that seems to be a demo, but again it's hard to know because there are no instructions just some very loud music.
It really is so confusing, the mouse pointer is bouncing around everywhere it's hard to keep up with it to see what's happening.
It would seem that, say for argument's sake, you make a video for YouTube and rather than upload it to your YouTube channel like most people would do you upload it instead to this software which then posts it on your YouTube channel.
And that goes for each social media platform, instead of posting it there you post it here and let the software post it for you which to me seems like a waste of time, but I do know there are products out there that do similar things like Hootsuite.
Basically that's all this is, obviously you going to need a big social following otherwise who is going to see what you post?
The Sales Page
Now we've got an idea about what this is let's take a quick look at the sales page to see what sort of claims they are making.
Headlines like that look good don't they, but let's take a closer look at it now we know what this does.
If we saw that headline before we knew what this is you'd be pretty impressed to know all you have ot do is click 1 button for unlimited visitors in 60 seconds.
Well we know it's not just about clicking one button and you know that even once you've prepared everything that isn't going to mean unlimited traffic.
The traffic come from your social media account. It's never going to be unlimited. And where the hell has 60 seconds come from.
It's going to take you so long to even figure out how to use the software, but these guys do have some sort of fixation on how many seconds it will take to get traffic.
Almost all their products claim the same thing, traffic in either 60 seconds, 30 seconds, 46 seconds ….. you get the idea, but the important thing here is that they never work.
They reckon that this works in just 3 steps which is something I hear a lot of:
Step #1 – Buy this
Step #2 – Login and enter any link you want to send traffic to
Step #3 – Enjoy the unlimited free visitors in 60 seconds or less
I'm going to add my own step ….
Step #4 – Ask for a refund!
It's total BS, but if you didn't know any better that would probably hook people in.
The rest of the sales page is so bad I can't even bring myself to go any further with, but suffice to say it's just hype and don't believe it.
Who Is This For?
In the graphic above it says it's been created for beginners and that's because anyone with any experience wouldn't touch this with a ten-foot barge pole.
Unfortunately there will be beginners who will buy this partly due to the sales page and partly due to the people who are promoting this rubbish.
The Good bits
The Bad Bits
Totally confusing dashboard
Crappy sales page
Unnecessary product
Inside The Members Area
I'll give you a look inside the members area, but before we do I really need to give you a quick heads up about the upsells. Sometimes vendors will offer a money back guarantee on the front end, but totally leave it off the upsells.
Sometimes they'll even advertise it on the upsell pages, but not honor it on the checkout page so you could find yourself losing a lot of money.
Matthews comment here will give you a better idea of what I mean.
Once you get past the upsells you'll login to the software where you'll find this dashboard:
Normally the only saving grace with a bad product is that it's normally pretty easy to navigate around, this one has to be the most confusing I've come across in quite a while.
The Oto's
I'll quickly go over the upsells so you know what they are and how much they cost.
OTO #1 – Unlimited edition – $39
OTO #2 – Automation edition – $39
OTO #3 – Done for you edition – $197
OTO #4 – Reseller edition – $39
OTO #5 – Luxury edition – $197
You don't need these, you really don't need the front end, but you really really don't need these. Why put yourself through the hassle of trying to get a refund for $511?
Final Thoughts
I'm forever the optimist and I was really hoping Billy Darr was going to do something different with this product, but it seems that is too much to ask.
The thing is he does get a lot of sales, but he also gets a lot of refund requests and that seems to be his whole business model, sell people on their dreams, under deliver on the product and deal with refunds as slowly as he can.
It must be a model that works for him otherwise he'd put together something worthwhile that does what the sales page claims rather than just do what he's doing now.
This now has less than an hour till launch and there is still no training videos in there, none that could find anyway. And that says it all really about how confusing this is.
Most dashboards are pretty intuitive and you can find most things in a structured way, but this one leaves you wondering what you need to do.
This is another one in a long line of Billy Darr products that fail to live up to the hype and another one that I won't be approving.
What Now?
You don't need fancy software to make money online, what you do need is a desire and persistence. The other thing you need is the right training.
Without that you may as well give up now. But how do you know the right training?
I can only speak from personal experience and give you my recommendation based on that. I believe that Wealthy Affiliate provides the right training, so much so that I'm still a member 5 years after finding them.
The good news is at the moment Wealthy Affiliate are offering free membership where they will give you a free website as well as 10 free lessons to get you going into the exciting world of affiliate marketing.
Simply click the banner below, no credit card needed, just a name and email address and you're good to go.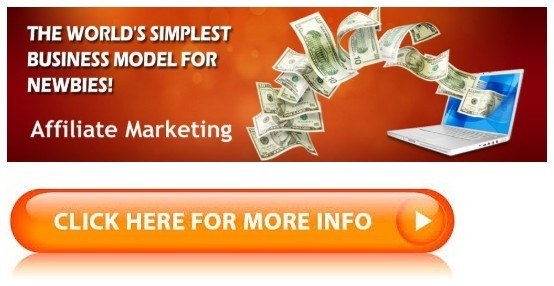 I'll meet you on the inside and be there to help you every step of the way. You'll even get to meet the owners who will stop by to welcome you 🙂