Welcome to my Ducky Dollars review. Today we're going to be looking at the latest product release from everyones' favourite zoo keeper, Dawud Islam.
Now, normally Dawud releases products at an alarming rate, but I do believe he's been on holiday so there has been a bit of a gap since his last product which isn't a bad thing.
I think he was running out of ideas and the quality of his products was on a downward slope big time, so hopefully with some time off he's managed to put something together that is going to be worthwhile to you guys.
This review is going to go over all the important aspects of this product so by the end of it you'll exactly what it's about and if it's any good.
Just to set your expectations, we'll be taking a look at the actual product before taking a look at the sales page to see how that compares to the product.
Once we know what this is about we'll be able to tell you who Ducky Dollars would benefit the most even if it's just going to be the vendor.
If this has any bad bits you can rest assured we'll find them, but we'll also highlight all the good bits as well before moving on to the members area.
The upsells will also get a look to see what they are, how many there are and how much they are going to cost you.
Ultimately we'll wrap things up with our final thoughts on whether this is another bust or if it actually stands a chance of making you some moolah.
NAME: Ducky Dollars
OWNERS: Dawud Islam & Aktar Alam
PRICE: $14.95
WEBSITE: https://duckydollars.com/optin1600263659994
Ducky Dollars Review – What's It About?
Let's kick this off with the fact that this isn't really a Dawud Islam product, it turns out he is only the face of it. Aktar Islam is the brains behind this.
I will point out that English isn't the first or even second language for Aktar so she is going to be a bit slow in talking, but I think it's really fantastic that someone who doesn't have English as her main language would put herself out there and I think she is an inspiration for everyone.
That being said that isn't going to curry any favour with me, the product will speak for itself.
This is about using a 'secret' site called Linktree where you'll create a landing page. Linktree was made for one social media platform to get around the one link rule, namely Instagram.
The landing you create isn't what you'd normally expect a landing page to be so building it is very easy, all you do once you've created your Linktree account is add links to your dashboard and they will be added to a central page with a link for you to share.
As you can see it's very basic and that is where the single link that you put in your bio or post will take people.
That is basically what Ducky Dollars is about, there isn't too much to it and after going through feel that it short-changed me. For the $14.95 price tag I was expecting a lot more.
There is nothing in here that you can't find on Linktree itself or on the numerous YouTube videos without shelling out any money.
Ducky Dollars Sales Page
Whenever Dawud teams up with people he always seems to lose all perspective and the sales pages contain all sorts of hype, but when he is on his own the sales pages are subdued and very realistic in terms of setting expectations.
Hopefully he's managed to keep control of the sales page this time and give us something that represents the product in a non hypey way.
Is Linktree a closely guarded secret? Not really, in fact it's open information and there are plenty of alternatives. You only have to do a quick Google search and you've got more options than you need.
Dawud says in the sales video that virtually no marketers know about. What? Of course they do, Dawud, what are you talking about?
He also reckons that if you are brand new and have just signed up for an affiliate program yesterday you could be making money by tomorrow if you buy Ducky Dollars.
Total rubbish.
What on earth makes him think that just putting a link in your bio will make people click on it and even if they do click on it what makes him think they will buy something?
It's complete BS.
What if you haven't got a big following? How are people going to see your link in the first place? Of course these concerns don't get addressed.
Dawud claims that you'll find no hype on his sales pages, but I'm not sure claiming that you'll finally get unlimited free traffic to your links qualifies as no hype.
Again I ask the question; WHY?
Why are you going to get unlimited traffic to your links if you buy this? Why are you going to get multiple commissions?
To be fair this isn't as bad as some I've seen, but there are aspects that need to be taken with a large pinch of salt.
Who Is Ducky Dollars For?
If you are actively marketing on social media you will already know about these types of services so you won't find anything you don't already know inside here.
If you are just starting or thinking about it then chances are you're not going to have the numbers needed to make this of any use to you.
So I can only conclude that the vendors will be the only winners with this.
The Good Bits
30 day money back guarantee
????
The Bad Bits
The need for a big social media following
No real training
Can get information in here for free
Unrealistic claims
Inside Ducky Dollars Members Area
Time to take a look inside the members are to see what you get should you decide you need this in your life.
This is built on the Clickfunnels platform and as such is very reliable, the one thing I would say about it is the need to keep scrolling back up to see the videos when you are working your way down the menu.
As this is a review copy and it hasn't been released yet there are a few bits missing like the resources section and the conclusion.
The main training consists of 8 videos, but in all honesty they could have made do with just one or two.
Introduction to the main training – 5.05
The top secret site – 11.30
Creating our link tree – 1.19
Making our landing page – 5.19
Organizing our links – 2.32
The important of headlines – 7.55
Choosing the right links to use – 4.02
Making our page stand out – 4.30
Remember at the beginning when it was pointed out that she may talk slow we'll that's why the videos are the length they are, not because of the content, but because of the time it takes for Aktar to express herself properly.
The Oto's
Before we go over the upsells it would be remiss of me not to inform you of the potential trouble you could have with buying the upsells.
Some vendors have been known to offer a money back guarantee on the front end product, but then leave it off the upsells. You buy them thinking the guarantee covers everything and only find out it doesn't when you try and get a refund.
Upsells are usually expensive and you stand to lose a lot of money just like Matthew did. You can read his comment here to see how much he lost.
As they say forewarned is forearmed and hopefully that won't happen to you.
OTO #1 – Pro version – $37 with a downsell to $17
OTO #2 – Steal our traffic – $197 with a downsell to $97
OTO #3 – Reseller rights – $37 with a downsell to $17
OTO #4 – DFY campaigns – $197 with a downsell to $97
OTO #5 – VIP package – $37 with a downsell to $17
Do you need these? No, of course you don't. Why would you want to risk spending over $500 when the main product isn't even worth $14.95?
If you still decide you want these at least let me tell you how to get the lower price. All you need to do is to click "No Thanks" at the bottom of each sales page 🙂
Final Thoughts
Like I said it's been a while since I reviewed his last product and I was hoping he'd pulled his finger out and put together something worthwhile.
I know it's not exactly his product, but he's put his name to it and he's intelligent enough to know this isn't what it's being sold as.
He should have enough integrity to say no to being associated to offers like this, but it doesn't look like he has.
The product itself is just a vehicle to the upsells where the real money is. It has no real value that isn't readily available for free.
The training is so much longer than it needs to be, it's very superficial. I know Aktar talks slow, but then why didn't Dawud do the training?
Because you wouldn't be able to call a single video training.
I feel the sales page, especially the video has it's fair share of hype involved like saying you'll get unlimited free traffic to your links.
For all the admiration I feel for Aktar putting herself out there when she's not the best English speaker I just cannot get over the fact this isn't something I'd want to recommend.
Sorry guys, I won't be approving this one.
What Next?
I hope this Ducky Dollars review has been of some help to you, but if it turned out that it's not what you were looking for then I'd like to offer you an alternative.
Making a living with affiliate marketing isn't restricted to using social media to get traffic to your offers, in fact there are much better ways to get free targeted traffic.
Wealthy Affiliate will teach you how to do just that. They have been doing that since 2005, I was lucky enough to find them in 2015 and I've been a member ever since.
I have a full WA review here for you to take a look at and if you like what you see you can take advantage of their free membership so there is no financial risk to you.
All you need to do is click the banner below, no credit card needed, just a name and email address and you're good to go.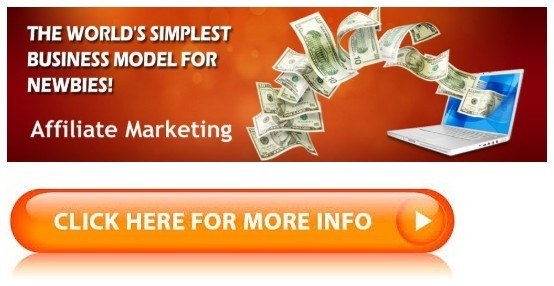 I'll meet you on the inside and be there to help you every step of the way. You'll even get to meet the owners who will stop by to welcome you.
Whatever you decide I wish you the best in your online endeavours and remember I'm here to help you anyway I can 🙂