Today we're gonna look into the world of YouTube and ask What is Easy Tube Commissions about? And can you really generate up to $332.50 with little effort? Let's find out shall we.
NAME: Easy Tube Commissions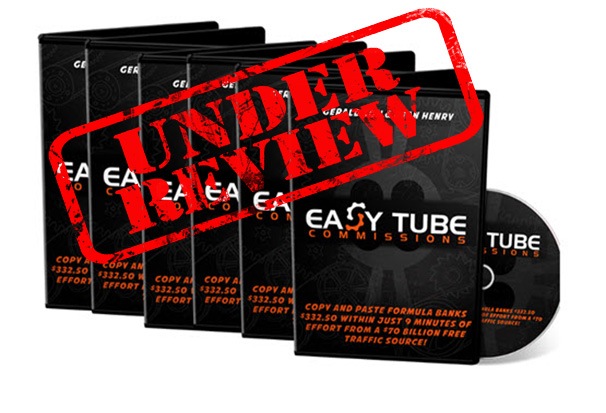 OWNERS: Gerald Soh & Dean Henry
PRICE: $247 $9.50 (+ upsells)
WEBSITE: http://easytubecommissions.com/live/
OVERALL RANKING: 1 / 5 stars
So just What is Easy Tube Commissions about
The sales page describes it as a 3 step formula to easy page 1 domination of the biggest video platform in the world. Now that's a statement boys and girls!
But is it really that easy?
I don't think it is.
In fact i know it's not, don't you think if it was that easy that the world and his wife would be doing it?
Anyway mini rant over, Easy Tube Commissions is all about 'launch jacking'.
What's 'launch jacking' i hear you say… is it like car jacking?
let me explain, launch jacking is when a new product is due to launch (they can be found in places like Jvnotifypro, muncheye and so on) and there is a lot of interest surrounding it, which means that a lot of people are searching places like Google and the other search engines for information on that product, e.g keywords related to that product.
So you basically 'hijack' the traffic which is being generated by the launch of a product, hence the phrase 'launch jacking'.
And the benefit from this is, that if you are in a first page position, you will get lots of visitors to your site which is promoting the launch and will hopefully click your affiliate link to buy the product.
pros and cons
Pros:
reasonable price
straightforward to follow instructions
30 day money back
Cons:
No support
No Pdfs to follow so you have to take notes
Added expense of video recording software like Camtasia or Screencast
must be comfortable in front of the camera or at least talking on one
More expense for Fiverr gigs
who's gonna use it?
It's a pretty simple system that would appeal to the beginner in video marketing who doesn't really know where to start, But as a complete beginner you're gonna need a bit more than this course provides.
For example in module 1, picking the product, it gives you absolutely no idea how to apply to the product owner in order to promote the product. What's the point in wasting your time going through all the possible launches only to have your request to promote denied probably due to the fact you haven't got any previous sales!
what's in the training?
The training consists of 9 videos:
Overview (4.35)
Welcome (2.17)
Picking the product (5.28)
The review video (3.40)
Video optimization pt 1 (4.58)
Video optimization pt 2 (4.53)
Video optimization pt 3 (2.37)
Outsourcing Youtube SEO (16.26)
Conclusion (2.44)
Now on the sales page it states you don't need Fiverr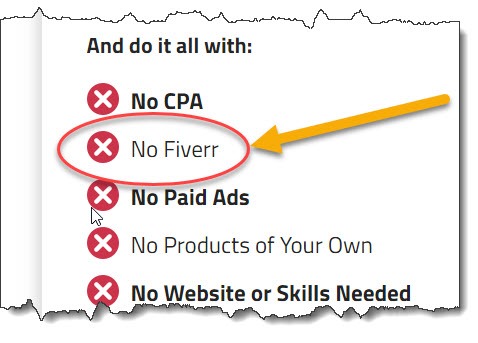 However in the Outsourcing Youtube SEO video he clearly states to use Fiverr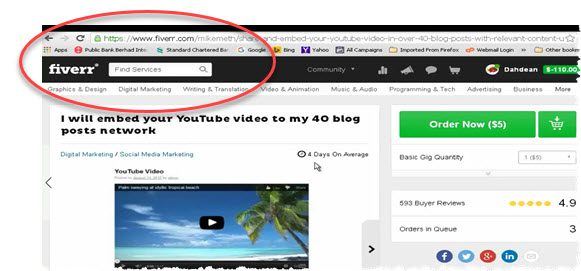 GRRRRRR……
price
Now i can't honestly believe for one second that they were gonna charge $247 for this, just a sneaky marketing ploy to make you think you're getting a fantastic deal, the same as the 'We are removing this course in…..and 'Hurry only 3 copies left…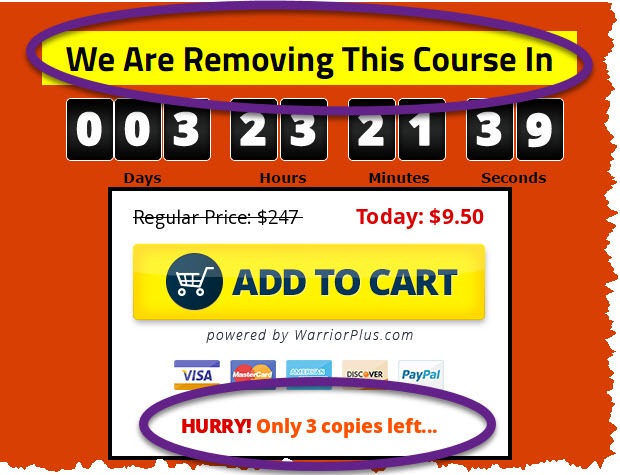 on the other hand $9.50 ain't a bad price, However there are upsells, 4 to be exact: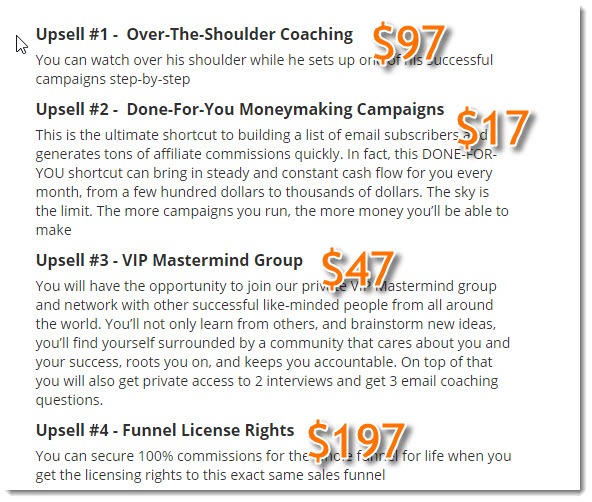 Stick with the $9.50 and don't get sucked in to upsells.
is there any support?
In a word 'NO' the only support offered is for technical difficulties or billing via email. No mention of direct contact to the owners.
They do have facebook pages, but i don't know how receptive they are to private one on one queries about any difficulties with the program. Oh i forgot there is the VIP mastermind group, but you'll have to pay $47 for that.
final thoughts
Well i certainly don't like the sales page, trying to scare people into buying with false claims of the price going up to $247 or removing the course in a certain time.
The course itself is very basic and not very detailed and uses strategies that could lead to your youtube video being taken down.  Also i don't like the fact you have to outsource to fiverr for video views, social signals and video embeds. *UPDATE* I have just review a product that I think is a whole lot better choice than this one, you can read about it here
I hope by reading this review you now know What is Easy Tube Commissions about and if you'd like to know how to make a legitimate fulltime income online then feel free to check out how i do it, take a look at my #1 RECOMMENDATION.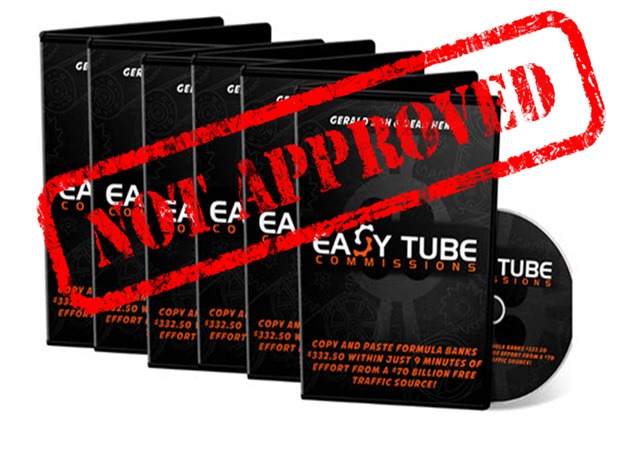 Have you had experience with Youtube videos? Know of a better course?
Let me know in the comments.