Welcome to my Private Reserve Review. Trevor Carr is someone who I've had experience with before and in the whole I generally like the stuff he puts together.
He can be a bit hypey on the sales page, but does normally deliver some good training like Passive Income Machine or Mobilee.
Let's hope that continues with this latest product.
NAME: Private Reserve
OWNERS: Trevor Carr & Lance Groom
PRICE: $10.25
WEBSITE: https://www.phlos.net/private-reserve-sales/
what is private reserve about
The first thing I notice is the lack of outrageous money claims, there's no "make $258.08 before breakfast" type of thing that you see so often.
The second thing that stands out for me is the fact that they actually let you know WHAT this is about. You wouldn't believe the amount of product vendors that expect you to part with your money without the slightest clue as to what you're actually buying, or maybe you would if you've been looking for money making opportunities online before.
They even show the sites that they've been selling on, which to fair I haven't seen done before, like i say that sort of thing isn't normally divulged on the sales page by all the other vendors.
The guy fronting the program is Lance Groom, who on the sales page is portrayed as someone who's a bit down on their luck and needed money fast, now I don't claim to know Lance's financial position, but what I do know is that Lance had pulled in over $1 million per year and ran ads in over 6,000 newspapers.
Now like i say it could be that he lost all his money, who knows.
So we know it's about flipping domains, now I will point out that this isn't the first time Trevor Carr and Lance Groom have put together a domain flipping product, in fact Trevor has put his name to a few like 60 Minute Flips and Flipadom.
I just hope this isn't a product just cobbled together from those previous ones, I will know if this is as I've been through those 2 myself and will be going through this one to see just what they've put together and of course let you know what I find.
One thing that make me think that this MIGHT be a rehash is the fact that one of the testimonials is actually from one of those other products.
This is from this product:
And this one is from 60 Minute flips:
Now that guy, Bobby D actually teamed up with Trevor Carr to launch his own domain flipping course I referred to earlier called Flippadom which was released back in may of this year.
Before we leave this section let me just give you a bit of a reality check. Going through the first couple of training videos I noticed this:
You notice it DIDN'T sell, it had a reserve of $297 and only ever reached a highest bid of $65 out of 4 bids, didn't exactly cause a bidding frenzy did it.
Now you might say that $65 isn't a bad amount to get for something you paid very little for, but once you've taken all the fees you have to pay into consideration you've not making a great deal which is probably why they didn't accept the offer.
The point I'm trying to make is even these guys who are supposed to be experts in the domain flipping field don't always make money, especially as easy as they try and make you think. Just keep that in mind.
what did I like
the amount of training for the money
all new training – no rehash
price and money back guarantee
step by step guidance
what I didn't like
listing fees – $25 plus 10% success fee
relisting fees – free for 2nd, half price for 3rd
step learning curve
made to sound a lot easier on the sales than it actually is.
its a hit-and-miss process
the training
Once you get inside the members area you're presented with 19 videos, all outlining different aspects of using Flippa.com to flip domains.
INTRODUCTION – 3.53
ACCOUNT SET UP – 10.59
DO'S & DON'TS – 11.34
TOUR GUIDE– 19.27
THE BEST DOMAINS – 1.00.52
AUCTION COMPETITORS (DOMAINS) – 1.02.18
AUCTION COMPETITORS (WEBSITES) – 35.19
GETTING PAID – 8.36
LINKING TO YOUR LISTINGS – 22.39
YOUR 1ST DOMAIN AUCTION – 28.43
YOUR 1ST CLASSIFIED – 17.05
RELISTING YOUR DOMAIN – 5.17
SETTING UP YOUR PORTFOLIO – 9.34
YOUR 1ST WEBSITE – 32.47
RELISTING YOUR WEBSITE – 9.29
3 SUPER SELLING STRATEGIES – 10.55
TRANSFER TO THE BUYER – 7.16
GETTING GOOD RATINGS – 6.31
CASE STUDY – 6.27
There is quite a lot of training there and a lot to get your head around and the sales page gives you a false impression saying things like "Imagine if You Could Buy Something for $15.51 and Sell it In Under an Hour for $297"
I mean take a look at this screen shot from one of the videos:
Says it all really doesn't it.
the oto's
I really don't like upsells, they're a bit of a bug bear for me, but unfortunately everyone seems to load up their products with expensive add-ons that they claim will make it even easier to make money.
These are all presented to you before you even get to the product you just bought.
One thing one of my readers pointed out to me the other day was that the money back guarantee of the product that he bought only covered the main product NOT the upsells and when he found that the product wasn't for him he could only get back the $12 he paid for the front end, not the hundreds he paid on the upsells. you can read his comment here
I felt so bad for him. Just something for you to think about before you splash out.
OTO #1 – $27 – Cheat Sheet Rolodex & Templates
OTO #2 – $37 – Advanced training
OTO #3 – $97 – License rights
OTO #4 – $197 – High Ticket Flips Course
So there you have some very expensive upsells and I couldn't find anything on the OTO sales pages about refunds, so be warned!
final thoughts
You get a lot for your money here make no mistake about that, but it is fairly detailed and will take some time to come to get a grip of and I don't think this is going to be for everyone.
Don't think for a minute that you're going to go out and buy a domain name and sell it for hundreds hours later cause that isn't going to happen.
They keep going on about this is for you even if you're a stone-cold newbie. Again that's very misleading and very unlikely to ever happen.
Now I'm not saying you can't make money doing this, people most certain do, just don't expect instant results, it's going to take TIME.
I think that shows in the screenshots from his Flippa account, even a listing for $25 didn't sell! So just use your common sense when deciding if this is for you.
If you have time on your hands and are not afraid to lose some money on unsold listings then this course DOES show you how things work, where to get your domains, how to list them correctly and so on.
It's for that reason I'm approving this.
what now
One of the things they touch on in the training is selling websites instead of just the domain name, but how do you build the website in the first place?
How would you like to build a website and sell it for $40,000? Well that's just what Dylan done. Read about how he did it here. Or how about $38,479? Online geek tells you about it here. Boston10111 sold his site for $12,500, read about it here.
They all learned how to build a website at the same place, Wealthy Affiliate, and you can too.
Simply click the banner below for a totally risk free look at what it's all about.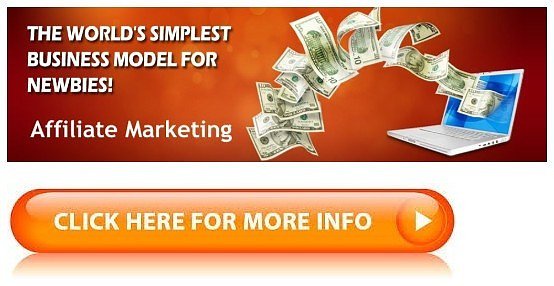 I'll be there on the inside to look after you and show you around 🙂